The Multidisciplinary Association for Psychedelic Studies (MAPS) is hosting its fourth Psychedelic Science conference this summer: Monday to Friday, June 19 to 23, at the Colorado Convention Center in Denver.

With over 10,000 expected guests, never before has the global psychedelic community gathered at this scale.
Evolution of the Psychedelic Science Conference
Since 1990, MAPS has organized gatherings to support psychedelic research. These events have strengthened the global psychedelic community, occasioning new research collaborations, business partnerships, and lifelong friendships.

MAPS Founder Rick Doblin, Ph.D., and Alise Agar Wittine, Coordinator at the Omega Foundation San Francisco, initiated the first single-day gathering, "Regulation or Prohibition: Psychedelics in the 1990s," at the start of that decade. Psychedelic luminaries Ram Dass, Terence McKenna, Ralph Metzner, Timothy Leary, Laura Huxley, and Native American Church President Emerson Jackson all spoke at the initial event.

Over the next 27 years, MAPS organized the 1993 Psychedelic Summit, the 2006 MAPS 20th anniversary celebration at Burning Man, the first Psychedelic Science conference in 2010, followed by Psychedelic Science 2013. Finally, Psychedelic Science 2017 took the conference to new heights, hosting over 3,000 attendees and hundreds of talks, vendors and exhibitors, film screenings, entertainment acts, and community forums.

As an event both responsive to and generative of the rising interest in psychedelics, MAPS' Psychedelic Science conference has proved to be in a fractal relationship with the field itself – growing and changing as the field grows and changes.

And there has been growth indeed in the five years since PS17. Regulated adult use of psychedelics is no longer just a policy goal: it is underway in Oregon and Colorado. Mainstream audiences are tuning in, and many have been seeking out ketamine clinics to treat mental health conditions. Even once-unbudgeable federal attitudes could be softening.

Psychedelic Science 2023 aims to cover it all.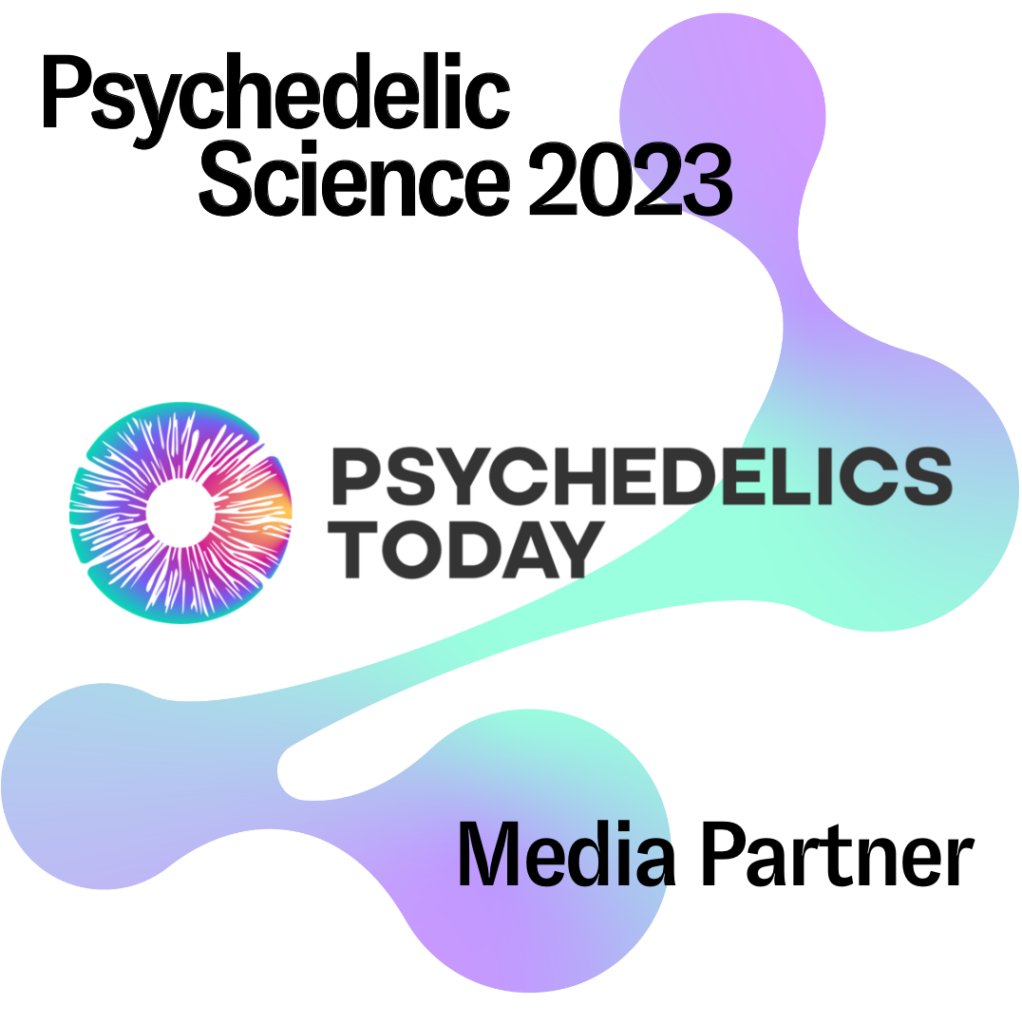 Psychedelic Science 2023
To provide orientation in the deluge of exciting talks, the conference's 300-plus speakers have been sorted into multiple tracks: therapy, clinical trials, studies, science, business, veterans, policy, society, and plant medicines. Attendees can pick their own adventure.

The Business track will take a close look at the state of the industry. Executives and entrepreneurs will have a chance to tap into the thriving network of industry wisdom while considering the big question: how can we steward a culture of cooperation and reciprocity in this new field, and even "psychedelicize" our idea of business itself?

The Clinical Trials, Science, and Studies tracks will provide that nourishing chicken soup of psychedelic conferences: updates from the latest clinical research and neuroscience findings, and considerations for future studies and study design.

The Plant Medicine and Society tracks offer an opportunity to explore and celebrate ancient ceremonial traditions and underground communities. How can we match the healing potential of plant allies with ethics, reciprocity, and harm reduction practices?

The Policy track will explore the front edges of drug policy reform, including updates from federal-level reform efforts, and the challenges and opportunities of implementing psychedelic legislation in Colorado and Oregon.

Finally, attendees invested in the intersection of psychedelic treatments with veteran populations, as well as first responders and athletes, will have a chance to hear from Super Bowl champion quarterback Aaron Rodgers and combat veteran Jesse Gould, among others, on the Veteran track.
Community Building
Through over half a century of prohibition, the psychedelic community has kept its fire lit through small and often clandestine meetings and underground networks. But things are changing. With psychedelic conferences happening year-round across North America and Europe, it's easier than ever to connect.

Psychedelic Science 2023 aims to create something more special still. With thousands expected to descend on Denver in June, the event will bring together folks of all stripes from across the world. A gathering of this scale represents a chance to step out of our digital environments and truly experience the strength and diversity of the growing field. It is a chance to participate in the community it offers, and to have a say in its unfolding culture and values.

To this end, the conference will offer a number of networking spaces, including a dedicated community partner stage for the many local psychedelic societies, non-profit educational and advocacy groups, harm reduction services, and indie media efforts supporting the conference. These are the groups setting a high bar for the field's values and creativity.

And these are the groups running the conference nightlife, because friends aren't made by sitting next to strangers in auditoriums! From Psychedelic Drag Bingo, to a 5k run with veterans, to grad student mixers, to cacao ceremonies, to end-of-week dance parties, PS23 will have endless opportunities to connect.

Many come for the talks and panels, but those who know, know. This is where the magic happens.
The Start of A New Era
The legacy members of the psychedelic community have seen this field reach a public recognition that many did not anticipate in their lifetime. Among those who made this possible, few may be as significant as Stanislav Grof, MD, and Roland R. Griffiths, Ph.D. Both will be present at the conference.

Stanislav Grof is best known for his work with LSD extending back to the 1950s, as well as his development of holotropic breathwork. It is hard to overestimate his influence on psychedelic research and integration practices. He will give the conference's opening address.

Roland Griffiths' research on psilocybin and consciousness at Johns Hopkins University is often cited as igniting the current renaissance of psychedelic research. Recently, he has reflected publicly about his cancer diagnosis. He will be guiding some of the Science track sessions, and will be present for a three-course dinner in his honor.

For these two luminaries, PS23 may mark their last major public appearances. Indeed, with so many other prominent psychedelic figures present – including Dennis McKenna, Ph.D., Amanda Feilding, Paul Stamets, Rick Doblin, James Fadiman, and William Richards, Ph.D. – the event may be the last time this particular generation of psychedelic elders find themselves under one roof.

This is a chance for attendees to mark the end of an era, and to celebrate the start of a new one.

Register Today

Registration for Psychedelic Science 2023 is still open. Visit the website for a detailed event agenda, speaker lineup, and to register. Use code PT15 for 15% off tickets on checkout.
This post is part of a 2023 media sponsorship between Psychedelic Science 2023 and Psychedelics Today.