Have you attended a psychedelic industry conference over the past few years? Gone are the days of few-and-far-between events, and the lone, massive annual psychedelic happening that one simply must attend if they want to keep up on new research and development. It's 2023, and the psychedelic conference circuit has become a bonafide industry in and of itself.

With dozens of new psychedelic-focused events springing up 'round the globe in recent years – from Oakland to Reykjavik to Tel Aviv – one can tap into this global network of entrepreneurs, activists, and psychonauts, and really choose their own adventure for the first time in psychedelic history. Interested in learning about the commercializing of psychedelics? Perhaps applying insights to your own life or business ventures? Or how about simply keeping up on what's happening at the vanguard of the psychedelic industry that's rapidly evolving (for better or worse)? Chances are, there's a psychedelic conference for that.
My Psychedelic Conference History
I first became aware of the mainstream psychedelic industry conference circuit when I attended the Horizons: Perspectives on Psychedelics conference in New York City in 2022. For those unaware, Horizons is the longest-running psychedelic conference in the world (15 years and counting!), and for a long time, was unmatched in its size and scope.

The day before Horizons' official programming started, I was invited to a pre-party hosted by journalists Josh Hardman and Shayla Love at Shayla's apartment in New York City. I counted my lucky stars for my extroverted personality, as I found myself awkwardly wedging into established circles and cliques of prolific psychedelic journalists, academics, and entrepreneurs who all seemed to know each other already. Curious about how they all became friends, I asked how everyone seemed to know each other so well. Without skipping a beat, three people simultaneously answered: "Conferences!"

The psychedelic conference circuit has become the place to connect with, learn alongside, and build a meaningful sense of global psychedelic community that is arguably impossible to establish or replicate quite as intimately in a digital environment.

Admittedly, when I launched the Mycopreneur Podcast in January 2021, I had never heard of any of these conferences. Despite being a deeply committed psychonaut and media producer since 2006, I was unaware of the existence of psychedelic conferences until I was invited to Meet Delic in November 2021.

Since then, I've been invited to a number of major conferences as press, moderator, and a panelist, and am set to present at and report on considerably more major international conferences throughout the rest of 2023.

I've been to eight major psychedelic industry conferences to date, and another dozen or so well-attended underground conferences and festivals across three countries over the last two years. Here are my top tips for maximizing ROI at psychedelic conferences.
1. Clearly define your goals ahead of time

My first psychedelic conference experience felt like a piñata swinging contest, whereby I blindly maneuvered around in search of my bearings and an actionable game plan. The whole time, I felt like I was a step behind everyone and was unsure of the optimal protocol and conference flow. Luckily, Liana Gillooly of MAPS took me under her wing to help me navigate the numerous conference-adjacent events happening in that week, and to help me infiltrate an exclusive afterparty for the Palo Santo fund where I loaded up on prosciutto and camembert cheese while masquerading as the heir to a Connecticut hedge fund fortune.

I left Horizons feeling like I had one foot in the door of the 'psychedelic industry in-crowd' (which, yes, is a thing) and recognized the value of investing in attending conferences at all.

When the opportunity surfaced to join the press corps at Wonderland in Miami one month later, I jumped on every connection I had in the area to make it happen. This time, I was ready.

I clearly defined my goal for the event: meet as many people as possible, and get contact info for the ones that resonated with me. I take a shotgun approach to networking, which is more of a benign tactical strategy than a hostage situation, but I whittle down the 'call to action' group for following up after the conference with people that I really see myself building and collaborating with.

I managed to connect with at least 100 people at Wonderland in face-to-face conversations and afterparties, and I followed up with a few dozen of them after the event. Some of these meetings and connections have prospered into ongoing friendships and business relationships that have returned great value to my life and platform.

What are your goals? Expanding your network? Finding sales leads? Or simply to make more sense of psychedelics and learn? Write them down. Look at your goal statement periodically throughout the event – does the way that you're tackling the conference, the presentations and panels you're taking in, and the people you're spending time with align with your goals? If not, adjust. Rinse, and repeat.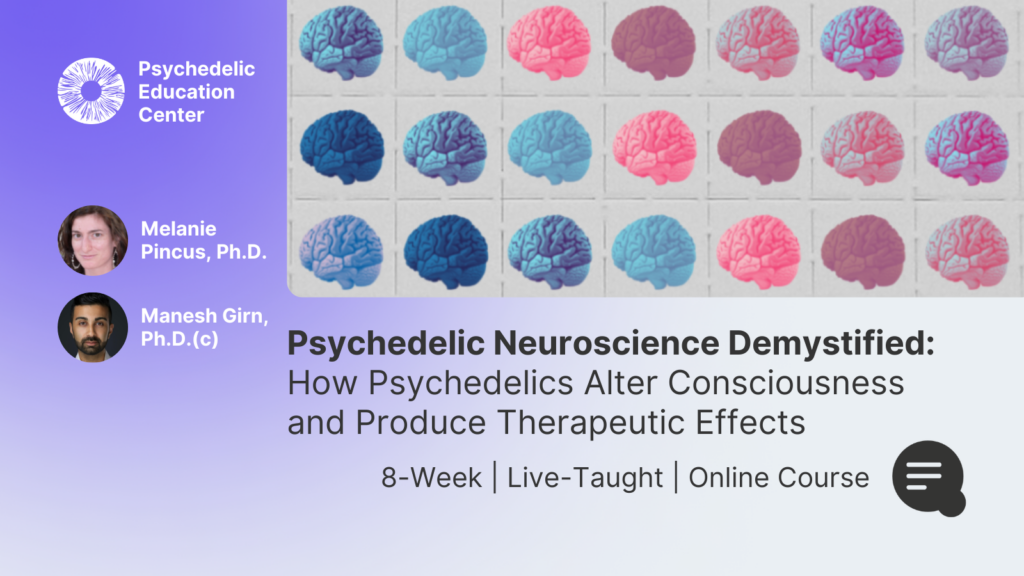 2. Get real about your budget and resources

Conferences can be extremely expensive. If you can't afford to make the trip and you don't have an employer backing you, they're 100% hackable – if you're resourceful.

I've rented Airbnbs one hour away from a conference and commuted on public transport because it was all I could justify affording. Sleep on people's couches and air mattresses if you have to. I've eaten bread and hummus from the grocery store on many occasions, skipped meals, and even better, loaded up on deli meat and cheese from platters at afterparties. Like anything, you get out of these events what you put into them – so eschew any sense of expectation or entitlement, and focus on defining why you're there in the first place and executing on your game plan while leaving some room open for spontaneity and the magic of psychedelic community.

Prior to Wonderland, I reached out to Miami psychedelic community stalwart Ray Oracca of Moksha Arts Collective, who had extended an open invite to me to do stand-up comedy at their art gallery earlier in the year. Once I made a deal to stay at the Moksha studio for a week in exchange for a stand up performance, I used credit card points to book the cheapest, most inconvenient flight I could find to Miami. I think I had seven layovers en route, and three of them were in Las Vegas. I didn't even have a ticket when I showed up, banking on finagling my way in by insisting that I was related to Bob Parsons. The day before the conference kicked off, an unexpected VIP pass showed up with my name on it thanks to Ray and the Moksha community. This type of magic happens more than you can plan for on the conference circuit, and plenty of people arrive at a conference without a ticket and capitalize on the networking and afterparties that surround the event. Almost every event has room for volunteers, media, and programming support, so offer yourself up.

Do you have the finances to afford attending the event? If not, will your employer support your trip? If all else fails, ask yourself: "who do I know, and what can I offer that could help fund my event experience?"
3. Find the others

This is probably the most important angle of the conference circuit. At SXSW in Austin earlier this year (which was jam-packed with psychedelic programming), I was so overwhelmed and baffled by the first half of day one that I considered going back to my friend's house and spending the day with his dog instead. It took everything in me to come to terms with the madhouse frenetic environment of the convention center and downtown Austin; I spent two hours sitting cross-legged on the floor trying to ground myself by chanting the mantra "psychedelic renaissance" over and over until it became a meaningless verbal Rorschach test.

This all changed when I connected with my friend Peter Vitale, who is an excellent steward of community and psychedelic lawyer (which is actually a more sober and jurisprudential vocation than Hunter S. Thompson's attorney in Fear & Loathing in Las Vegas would have you believe – though there are certainly some overlapping elements).

Peter got me dialed in to the wider and more connected community of psychedelic industry folks who were at SXSW, as opposed to the more scatterbrained approach I was taking wherein I just kept attaching myself to the fringes of Paul Stamets' entourage. Connecting with a critical mass of aligned people is key to a successful conference experience. Finding likeminded people enables you to move with the ebb and flow of the group, and to break off into satellite groups with one or two people at a time for side quests as you see fit.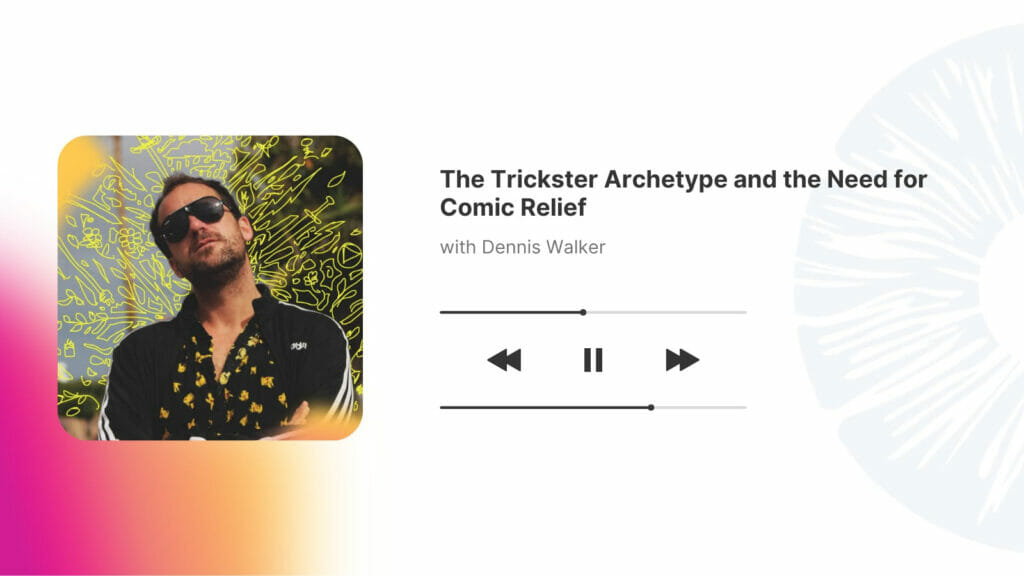 4. Don't sell yourself up front

This is a big one for many people hoping to build and scale their networks and businesses. I learned this one the hard way in my early days navigating the music and entertainment industry, when I shot my shot far too often without any sense of connection or community framework to the people I was pitching myself to. Quentin Tarantino doesn't care that your new script has a scene where he gets anally probed by proboscis monkeys with AI capabilities when he's just trying to have a nice dinner out with his family in Tribeca, and the same principle rings true among the psychedelic conference circuit movers and shakers.

I've seen the same thing happen time and again as this industry continues to ascend, but this time, I'm the one who receives the unsolicited pitches and million-dollar ideas that sound far better on ketamine than on paper. It's best to build rapport with people and communities first before trying to sell them on your project – people buy into you as much (if not more) than what you're working on, so establishing trust and relationships is key. Be patient. As you continue to hone your network, you may find yourself invited into projects and opportunities that serve to strengthen and add value to your own work.
5. Pace your partying

I learned this one the hard way after Wonderland. I actually quit drinking largely because of my experience at the Wonderland afterparties. Open bars and a taste for mezcal are awesome for stags and the Gathering of the Juggalos, but not always great for professional networking. This, of course, depends on your intention that you've clearly stated as your reason for being at a conference (see tip #1). Considering my standard goal is to effectively and meaningfully network and add value to other people's organizations while elevating my own platform (and also to pick up new satire material, because I can't switch that part of my brain off anymore and industry types are often unintentionally hilarious), blacking out and rambling about boofing Hape on camera for a professional film crew at an exclusive afterparty sponsored by a high-profile company is, arguably, detrimental to the cause. I've seen this kind of thing happen a lot, and while some may not hold it against you, it's probably not the look you're going for. Don't be the person from the afterparty everyone talks about the next day.

In parallel, it's essential to stay hydrated, on point, and ready to pivot at any moment. Opportunities arise on the fly, and you need to be positioned to jump on them. During events, I've received many unpredictable invites to meetings or opportunities that require precise timing and preparedness, so I've learned that my phone must always have a charged battery, and that I'm ready to jump in an Uber or navigate to a second location at a moment's notice. You can't do that when you're busy staring in disbelief at galactic swirls in your fingerprints all night.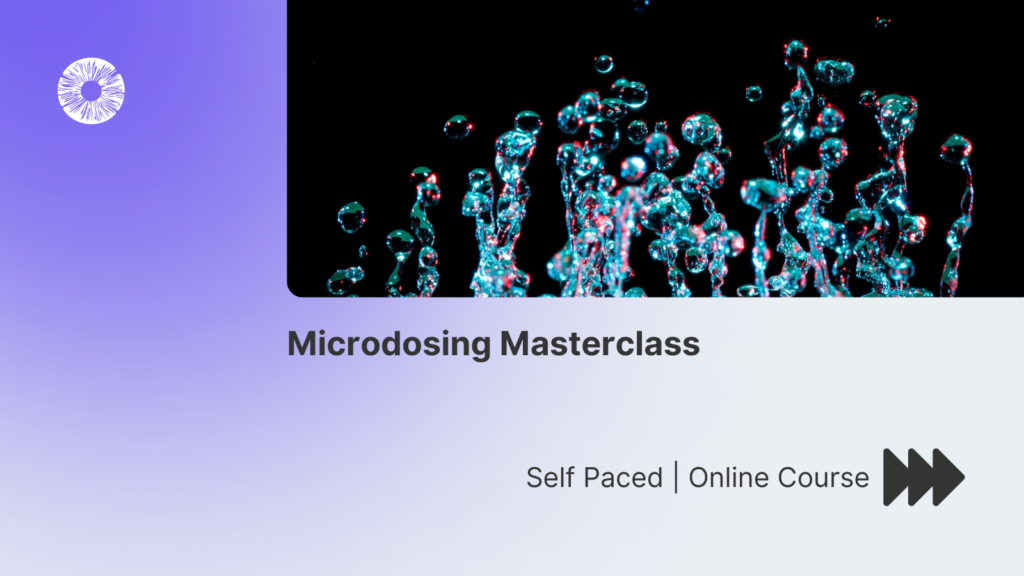 At each subsequent conference I've attended, I've refined my approach to include eliminating alcohol and substance consumption from afterparties to stay sharp and on the ball. I'm usually a solo macrodose tripper, and conferences give me all the social fulfillment I need without surrendering my consciousness to a trustafarian shaman with a Hape applicator and really good MDMA.

As Salvador Dali said: "I don't do drugs. I am drugs." Okay, fine. I'll try some of your mushroom chocolate if you twist my arm.
6. Find the WhatsApp and Signal Groups

There's virtually always some kind of group chat thread where invitations to the afterparties and unique events that are not officially announced anywhere are posted. If you see someone who works with an established psychedelic company, flag them down and naively inquire about the existence of such a group. Use blackmail if you have to. It's great to have an overview of the conference atmosphere and what people are doing, and you can take and leave the invitations to panels, parties, and events as you see fit. You don't have to go to everything, but if you don't know, you can't go.
7. Carve out time for 1 x 1 meetings and collaborations

Going to lunch with people, building personal relationships, and dreaming up plans and projects together is what it's all about for me. The best way to bypass the digital age of impersonal queries and project proposals is to meet people IRL. I've sowed the seeds of projects during five-minute conversations with people at conferences that have taken over a year to manifest. If you can steal a few minutes away to eat meatball sundaes with Kyle Buller while the Psychedelics Team shops for rugs at IKEA before Cannadelic Miami, do it.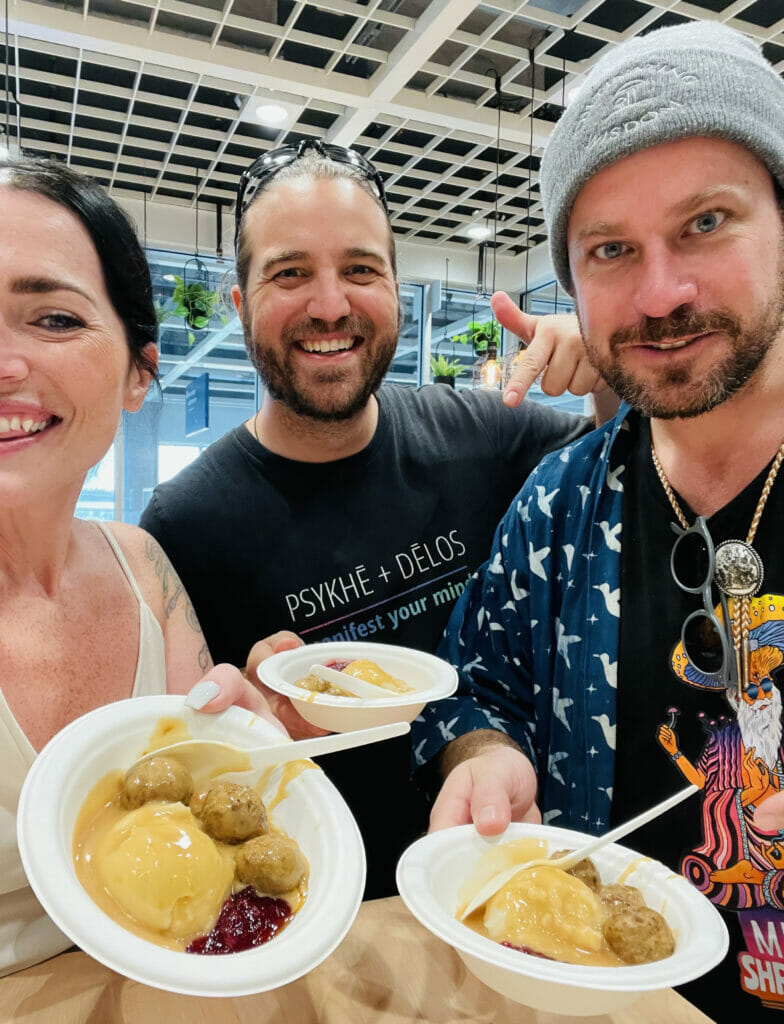 Unrelated sidebar: I also presented Psychedelics Today with the well-deserved Psychedelic Brand of the Year Award at this particular event!
8. Follow up

Get people's phone numbers and keep in touch with them. Don't just hit people up when you need something from them or want to sell them on something. If you have a chat about pygmy elephants with someone at a conference, and you click, then text them the next time pygmy elephants come up in your life (this happens surprisingly often in my world). Text or call people on their birthdays, show an interest in what they're doing, and look to add value to their lives and be a resource rather than trying to extract value from them.

I can't over-emphasize the importance of showing up wherever you can. Take a leap of faith and put yourself out there.
Hit the Ground Running
Are you looking for an upcoming psychedelic happening to attend or support in 2023? Psychedelics Today wants to see YOU at these great upcoming events: