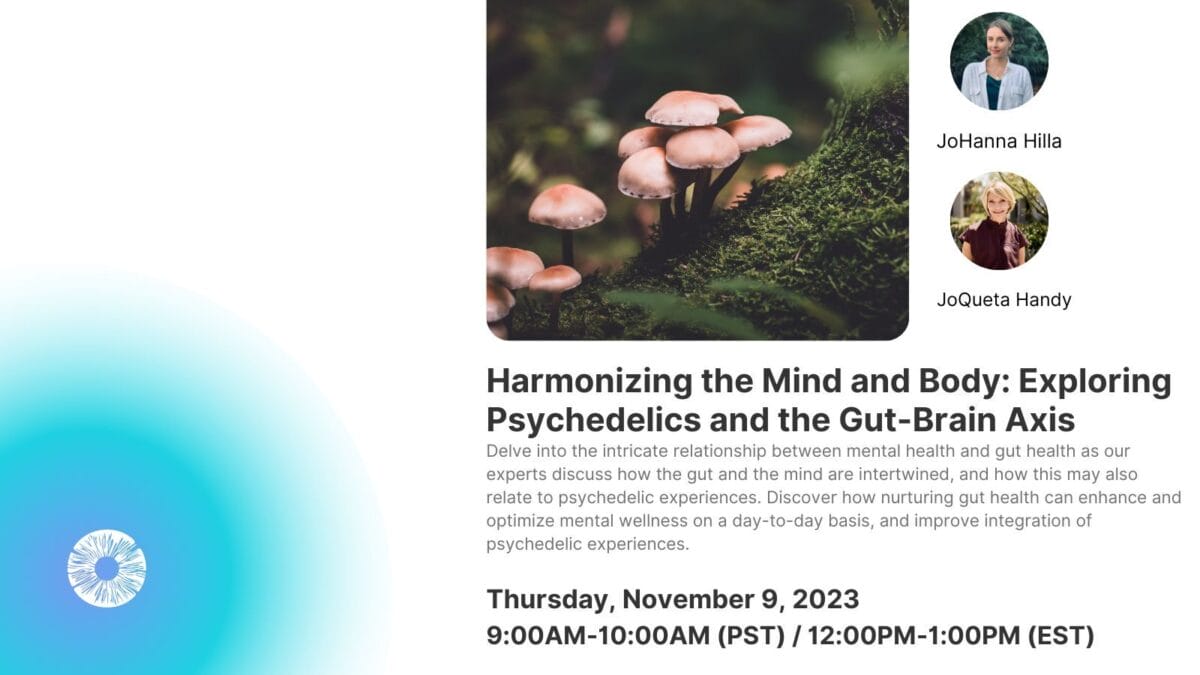 November 9, 2023
Harmonizing the Mind and Body: Exploring Psychedelics and the Gut-Brain Axis
Date and time
9 a.m. - 10 a.m. PST / 12 p.m. - 1 p.m. EST
FREE
About This Event
Dive into the fascinating intersection of psychedelics and gut health in our upcoming webinar, Harmonizing the Mind and Body: Exploring Psychedelics and the Gut-Brain Axis, hosted by Psychedelics Today.

Gain valuable insights from esteemed speakers Johanna Hilla, PhD Candidate, Coordinator of Education and Training at Vital Psychedelics Today, and JoQueta Handy, PhD, from Brilliant Blends. Delve into the intricate relationship between mental health and gut health as our experts discuss how the gut and the mind are intertwined. Discover how nurturing gut health can potentially enhance and optimize mental wellness, and even influence the outcome of psychedelic journeys.

Don't miss this enlightening and educational discussion on a topic at the forefront of psychedelic research and wellness.