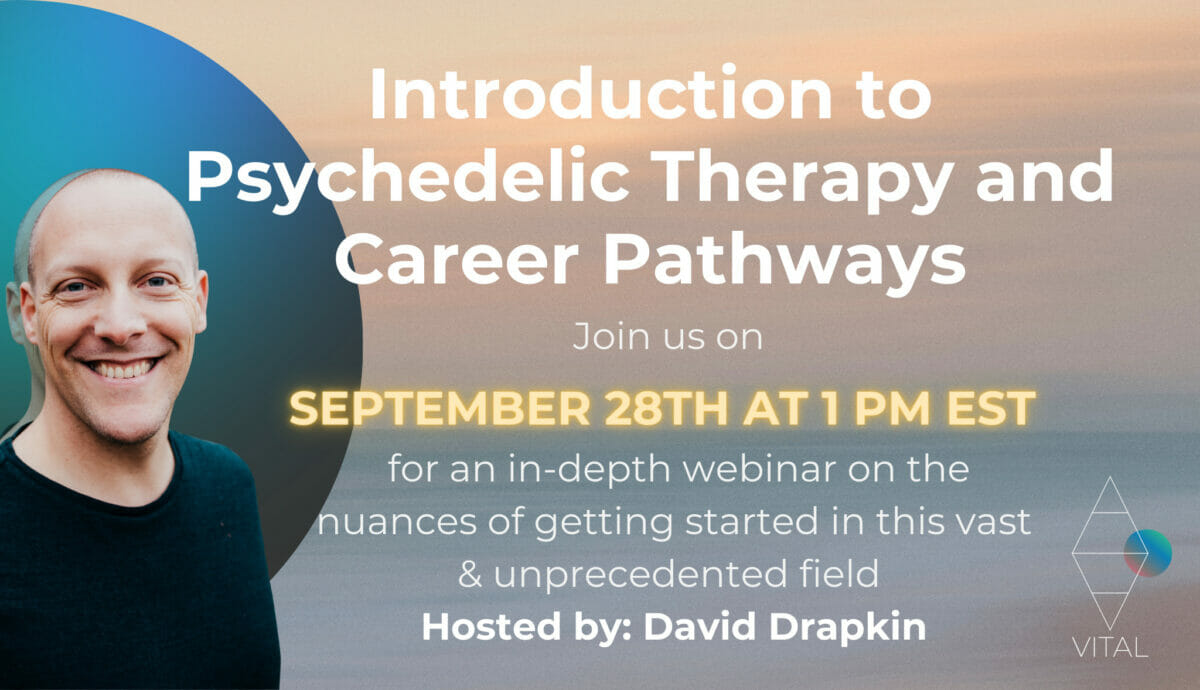 September 28, 2023
Introduction to Psychedelic Therapy and Career Pathways
Date and time
1 — 2 PM EST
Free
About This Event
Dive deep with David Drapkin, LCSW as he explores the nuances of the budding world of psychedelic therapy.
Discover the Resurgence: Get an intimate look into the burgeoning field of psychedelic therapy and the transformative potentials it holds. An age-old wisdom is now weaving its way into modern therapeutic techniques, and while it can be nerve-wracking to take the plunge, it's equally as exciting.
Chart Your Own Path: Curious about carving out a niche for yourself in this arena? We'll demystify the various career trajectories that beckon. Whether you're a seasoned professional or someone just stepping in, there's a space for everyone.
Navigating the Tape: The world of psychedelics is as intricate legally as it is mentally. Dive into an exploration of the legal and regulatory terrains that shape this groundbreaking therapy.