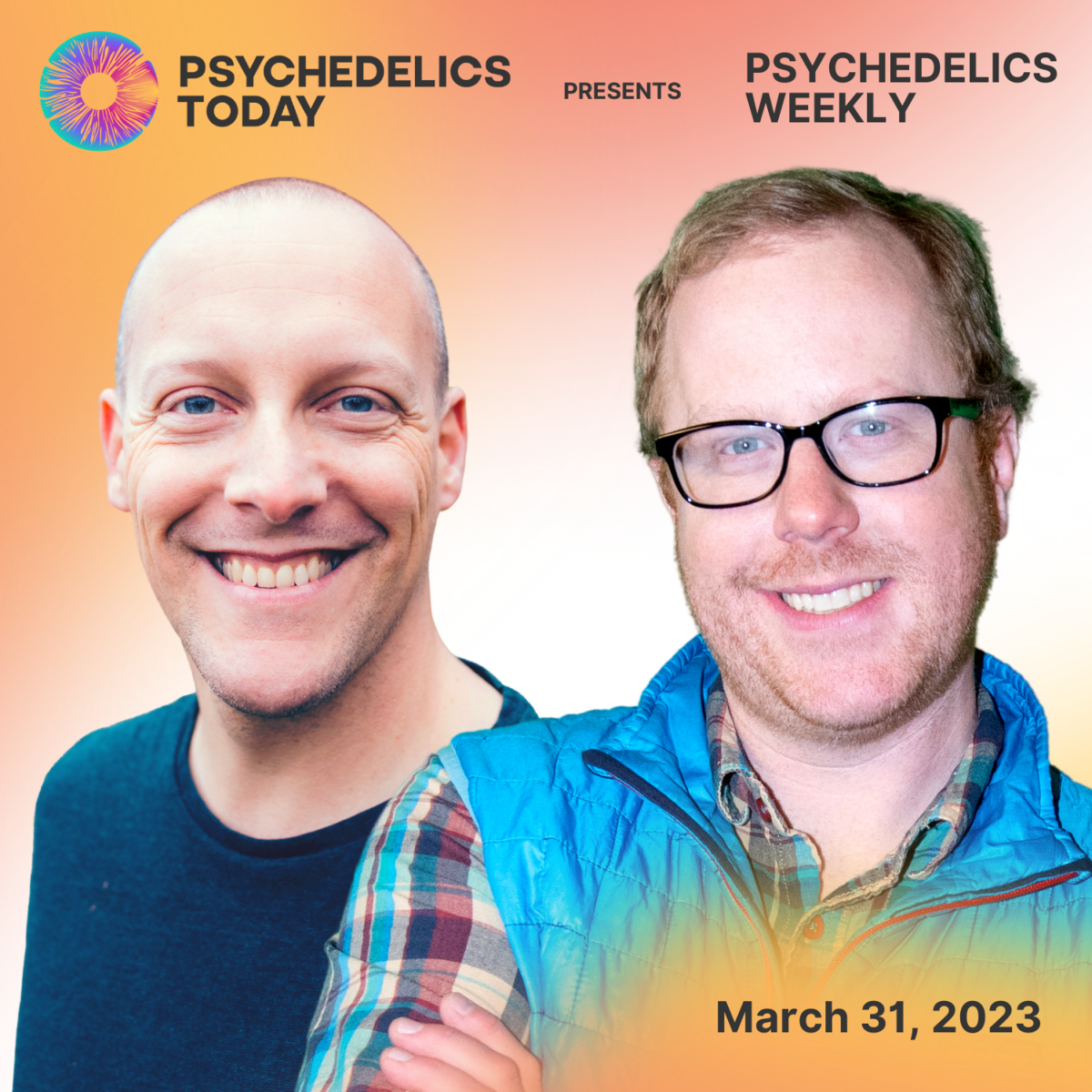 In this episode of Psychedelics Weekly, Joe calls in from Los Angeles to cover the week's news with David. 
They review: 
-Dr. Julie Holland's recent appearance on the The Cannabis Investing Podcast, where she discussed the concept of cannabis being a psychedelic;
-Vancouver Island University in British Columbia, Canada, planning to establish a Psychedelic Research Centre, with a focus on the historical and ethical context of psychedelic substances, using a "two eyed seeing" approach that combines Western-style science with Indigenous perspectives;
-A group of investors creating a Real Estate Investment Trust (REIT) to purchase real estate for the purposes of psychedelic therapy, which, if used as the collaborative model we imagine it could be, could solve a lot of problems;
-Diplo completing the Los Angeles Marathon in 3 hours and 35 minutes while under a reported 4-5 drops of LSD, and the dismissive spin mainstream media added to the story; 
and a Rolling Stone article focusing on (and somewhat oversimplifying) the conflicts between the medicalization and decriminalization/legalization camps (can we just do both?).
The articles of course lead to much larger discussions: how cannabis has helped David overcome OCD; the need for more transparency and a review system based on abusive behavior in the psychedelic space; the idea of collectivization in therapy models; the need to agree on ethical foundations; and our general misunderstanding of IP and IP law: was all the criticism of Compass Pathways unwarranted?
Links
Psychedelic Neuroscience Demystified: How Psychedelics Alter Consciousness and Produce Therapeutic Effects
Seekingalpha.com: Cannabis Is A Psychedelic – Dr. Julie Holland
Psychedelics Today: PT314 – Daniel McQueen, MA – Vital Psychedelic Conversations
Gaia.com: What is the Ayurvedic Perspective on Cannabis?
Psychedelics Today: PT398 – Lost Civilizations, DMT Entities, & Altered States of Consciousness and Early Religion, featuring: Graham Hancock
Imdb.com: "Orgasm Inc: The Story of OneTaste"
CBC.ca: First Nations researcher exploring psychedelics as healing tool for intergenerational trauma
Rootstothrive.com: Shannon Dames, RN, MPH, EdD
Bisnow.com: 'Nothing Short Of Incredible': Investors Look To Form REIT To Buy Real Estate For Psychedelic Therapy
Usatoday.com: Diplo says he ran a marathon while on LSD. Experts say he's tripping.
Rollingstone.com: Market Battle Lines are Being Drawn in Psychedelics—But What are the Warring Camps Really Fighting About?
Psychedelics Today: PT233 – JR Rahn of MindMed – LSD, ADHD, and Decriminalization