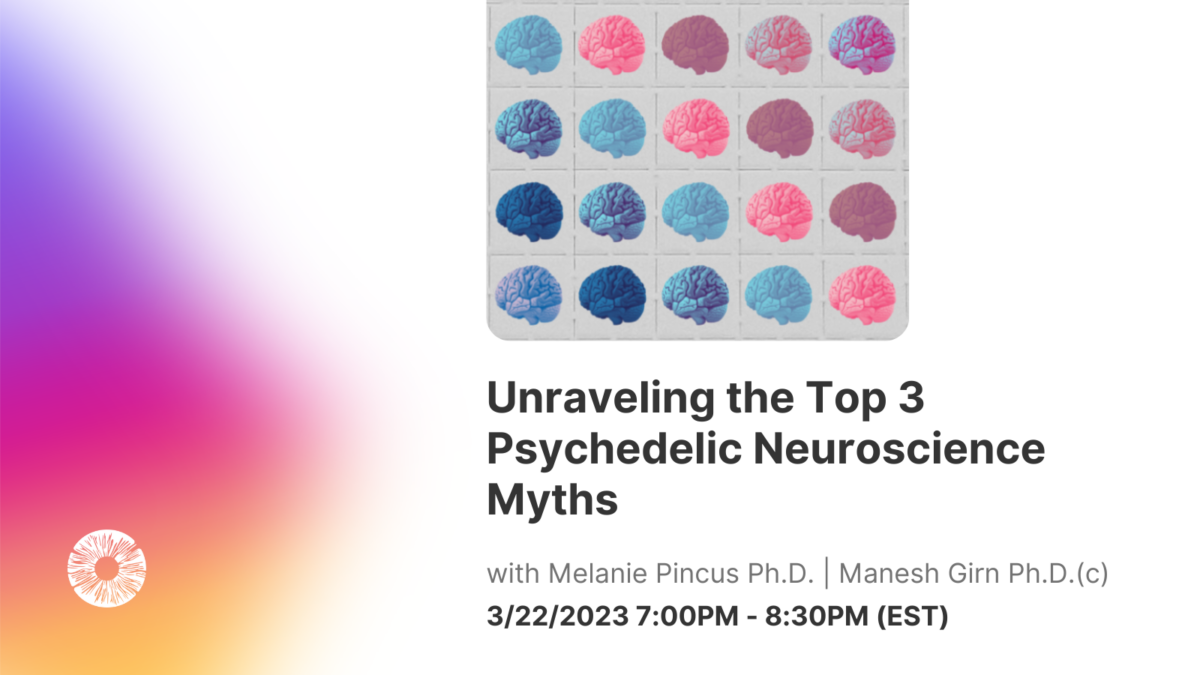 March 22, 2023
Webinar – Unraveling the Top 3 Psychedelic Neuroscience Myths
Date and time
7:00PM - 8:30PM (EST)
About This Event
Join us for a thought-provoking webinar on "Unraveling the Top 3 Psychedelic Neuroscience Myths." In this hour-long session, Melanie Pincus Ph.D. and Manesh Girn Ph.D.(c) will delve into the science of psychedelic brain effects and challenge some of the most common misconceptions surrounding them.
Did you know that the default mode network is just one of several networks that are important to psychedelic brain effects, and may not be the most critical? Or that psychedelics, ketamine, and MDMA tend to have reputations for specific effects, but they are not as different in the brain as we assume?
We also highlight how the research on neuroplasticity and psychedelics has almost exclusively been done in rodents and not humans, how neuroplasticity and neurogenesis differ, and how increased neuroplasticity doesn't always necessarily lead to positive changes.
Don't miss out on this opportunity to expand your knowledge and challenge your assumptions on how psychedelics affect the brain. This webinar will give you a taste of some of the topics we will be covering in our upcoming 8-week course 'Psychedelic Neuroscience Demystified: How Psychedelics Alter Consciousness and Produce Therapeutic Effects.' Register now to unravel the mysteries of psychedelic neuroscience!