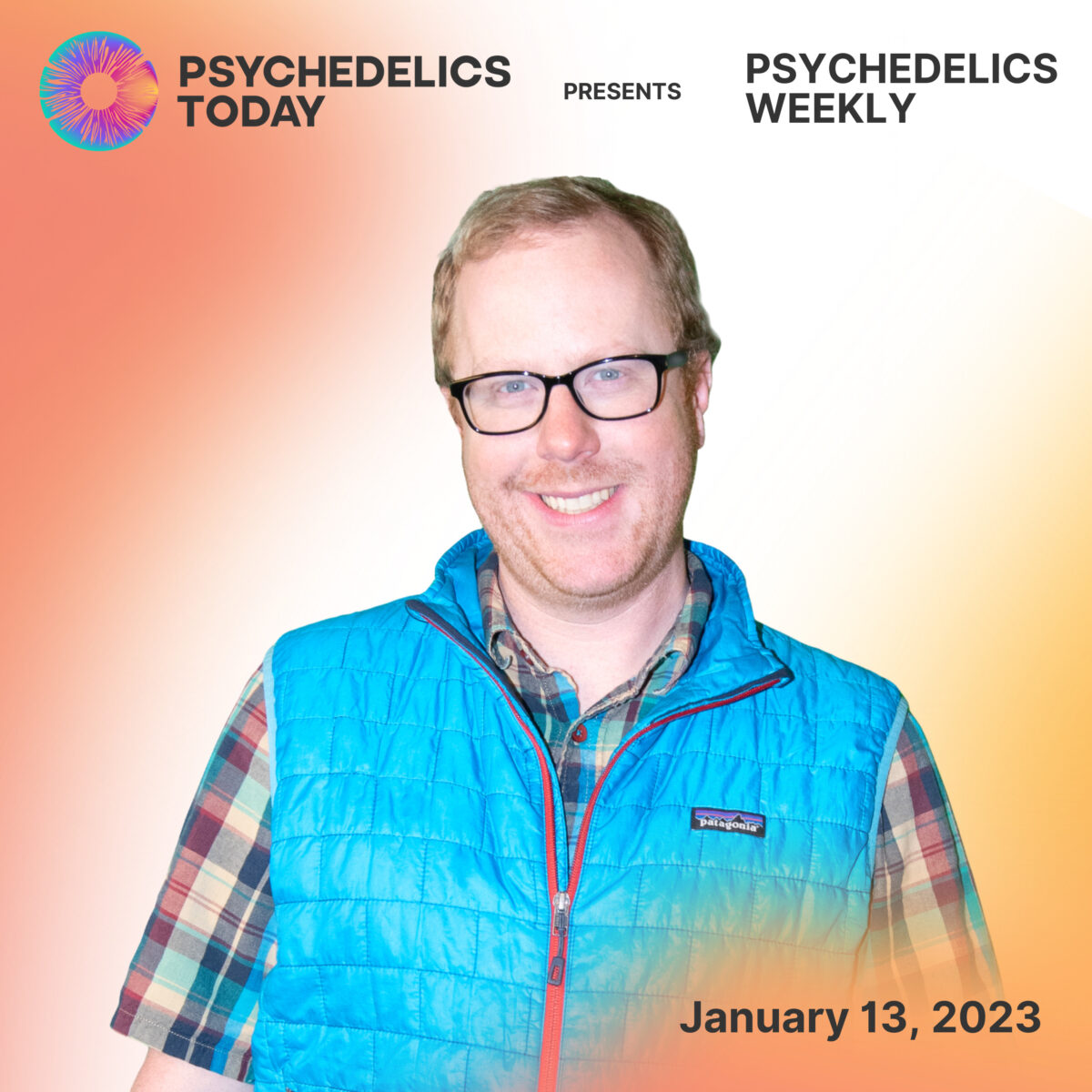 For this week's episode, we had plans for a guest to join Joe to talk about some legal battles, but as seems to be the norm this time of year, sickness postponed that conversation to a future date. With David taking some much-deserved time off and Kyle in Jamaica on a Vital retreat, this Psychedelics Weekly is a rarity: just Joe, monologuing the news.

It's probably best to just listen and head to the links to follow along, but some highlights this week are: Prince Harry coming out of the psychedelic closet; Virginia lawmakers proposing the legalization of psilocybin; psychedelics legislation already in plans for nearly a dozen states in 2023; NBC news recognizing the need psychedelic therapists, facilitators, and education; the WHO aiming to rename 5-MeO-DMT to Mebufotenin; and Roland Griffiths creating The Roland R. Griffiths, Ph.D. Professorship Fund to ensure his work continues to be recognized after he passes.  

He also talks about Convergence, and you should know that prices increase on January 16, so don't wait any longer! Check back next week for more news and, *fingers-crossed* a co-host – hopefully Kyle calling in to tell us all about the retreat!
Links
Cbsnews.com: Prince Harry says he's used psychedelics to help cope with grief
Npr.org: On Point podcast ("Psychedelics and who should be able to use them" from 1/6)
Psychedelics Today: PT338 – Melissa Lavasani – The Power of Storytelling, The Preservation of Peyote, and "How to Change Your Mind"
Psychedelics Today: PT223 – Daniel Carcillo – Life After Sports
Psychedelicmedicinecoalition.org
Cnn.com: Chasing Life Podcast, with Dr. Sanjay Gupta – What Promise Do Psychedelics Hold As Therapeutics​​
Marijuanamoment.net: Lawmakers Are Already Pursuing Psychedelics Legislation In Nearly A Dozen States For 2023
Virginiamercury.com: Virginia lawmakers propose legalizing medicinal use of psychedelic mushroom compound psilocybin
Westword.com: Drug Record-Sealing Clinic In Wake of Colorado's New Psychedelics Law
Cityweekly.net: Dr. Strangelove: Accused killer Dr. Robert Weitzel has a troubled career, but plenty of defenders.
Nbcnews.com: Psychedelic therapies are on the horizon, but who will administer the drugs?
Futurism.com: Startup Trying to test Whether People on DMT Experience a Shared Alien Universe
Psychedelics Today: Daniel McQueen – DMTx and Future Psychedelic Technologies
Twitter.com: Psychedelic Alpha: WHO Gives 5-MeO-DMT Generic Name: Mebufotenin
Tim Ferriss Show #646: Brian C. Muraresku with Dr. Mark Plotkin: The Eleusinian Mysteries, Discovering the Divine, The Immortality Key, The Pagan Continuity Hypothesis, Psychedelics, and More
Psychedelics Today: Mark Plotkin – Bio-Cultural Conservation of the Amazon
Psychedelics Today: PTSF 35 (with Brian Muraresku)
UCLA Psychedelic Studies Initiative
UCLA Psychedelic Studies Initiative's survey: Psilocybin to treat drug addictions
Mixmag.net: New Zealand Authorities Believe 4KG of MDMA Was Flushed Down A Toilet