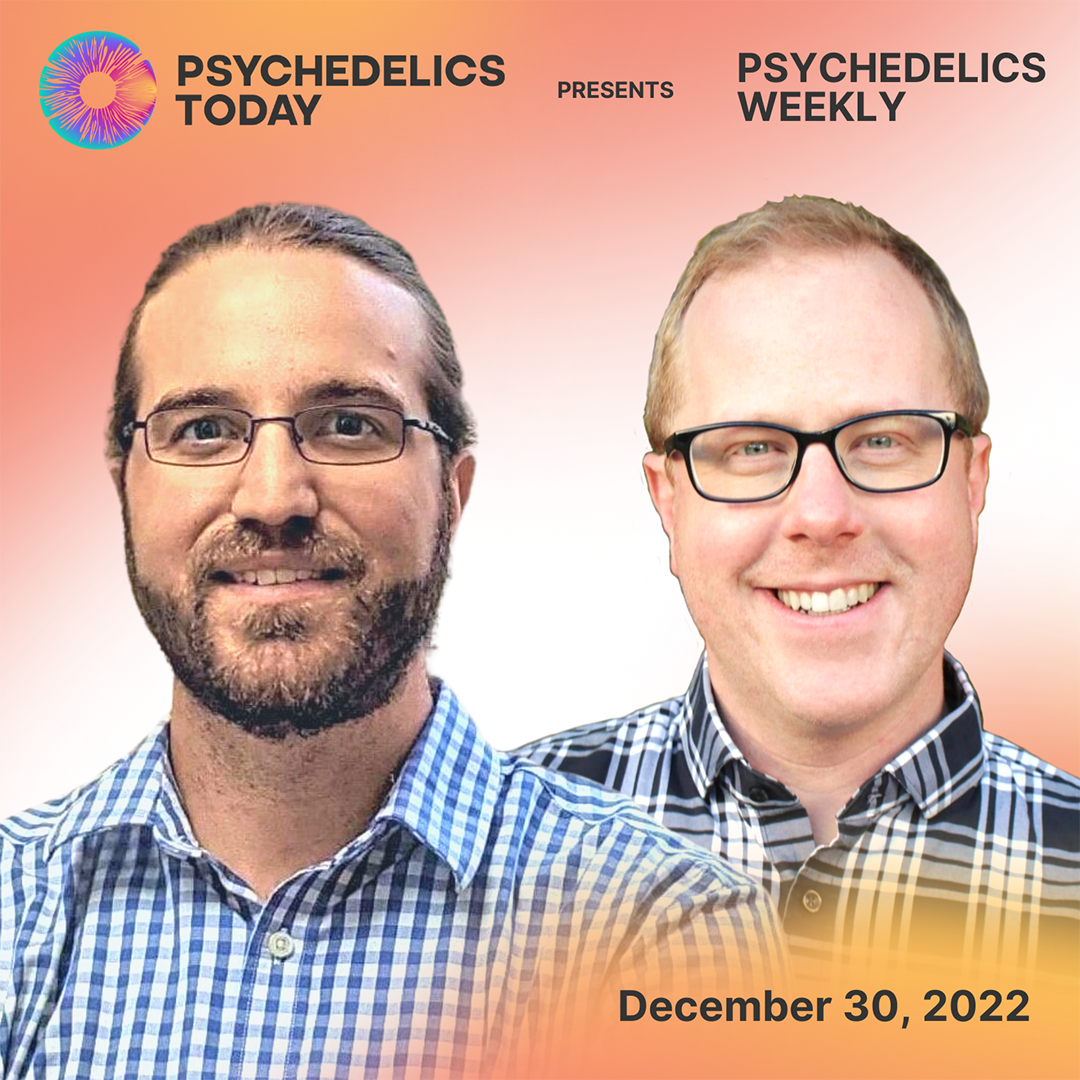 In this week's episode, Joe and Kyle are together again before Kyle sets off for a 2-month road trip centered around Vital retreats, where we hope he'll be able to report in from live while in Jamaica.
They talk about Vital: applications are open for the April 2023 edition and close in February, so if you have questions, check out the website or attend an upcoming Q+A. And Joe and other members of the team will be at MAPS' conference in Denver this June (use code PT15 at checkout for 15% off), as well as Cannadelic in Miami this February.
And for the news, they highlight four stories this week: "Psilocybin induces acute and persisting alterations in immune status and the stress response in healthy volunteers," showing that, even with a small study, long-term stress response was much lower than the placebo group; The Economist highlighting psychedelic medicines as one of the five stories to watch out for in 2023; the Minnesota Medical Association endorsing the decriminalization of drugs with a 219-34 vote, mimicking the Portugal model and saying that there is insufficient evidence to support the claim that criminal penalties for possession deter drug use; and San Francisco Senator Scott Wiener submitting a new version of his previously denied SB-519 (now SB-58) that no longer includes LSD and MDMA – modeling the more natural medicine model that we've seen succeed in other states. As Joe says often, we want everything and we want it now, but every step helps, as we've seen with recent posts about people not being sent to prison for the rest of their lives.
Links
Vital 2023: Informational Session and Q&A
Microdosing Masterclass: Investigate the history, science, and best practices for safe and effective microdosing
Psychedelicscience.org (MAPS conference, use code PT15 for 15% off)
Medrxiv.org: Psilocybin induces acute and persisting alterations in immune status and the stress response in healthy volunteers
Psychopharmacology in Maastricht's Twitter thread about this study
Springer.com: Effects of psilocybin on hippocampal neurogenesis and extinction of trace fear conditioning
The Economist: The World Ahead 2023: five stories to watch out for
Yahoo.com: Medicine Innovations Group Announces Closing Under Share Subscription Agreement
Marijuanamoment.net: Minnesota Medical Association Endorses Decriminalizing Drugs
Marijuanamoment.net: New Jersey Senate President Files Psilocybin Legalization Bill That Includes Home Grow Option, Unlike Current Marijuana Law
Sfgate.com: 'Magic mushrooms' would be decriminalized in California under new bill
Lawenforcementactionpartnership.org
Instagram: ICEERS' post about Kat Courtney, who was sentenced to 40 years in prison in the USA for ayahuasca