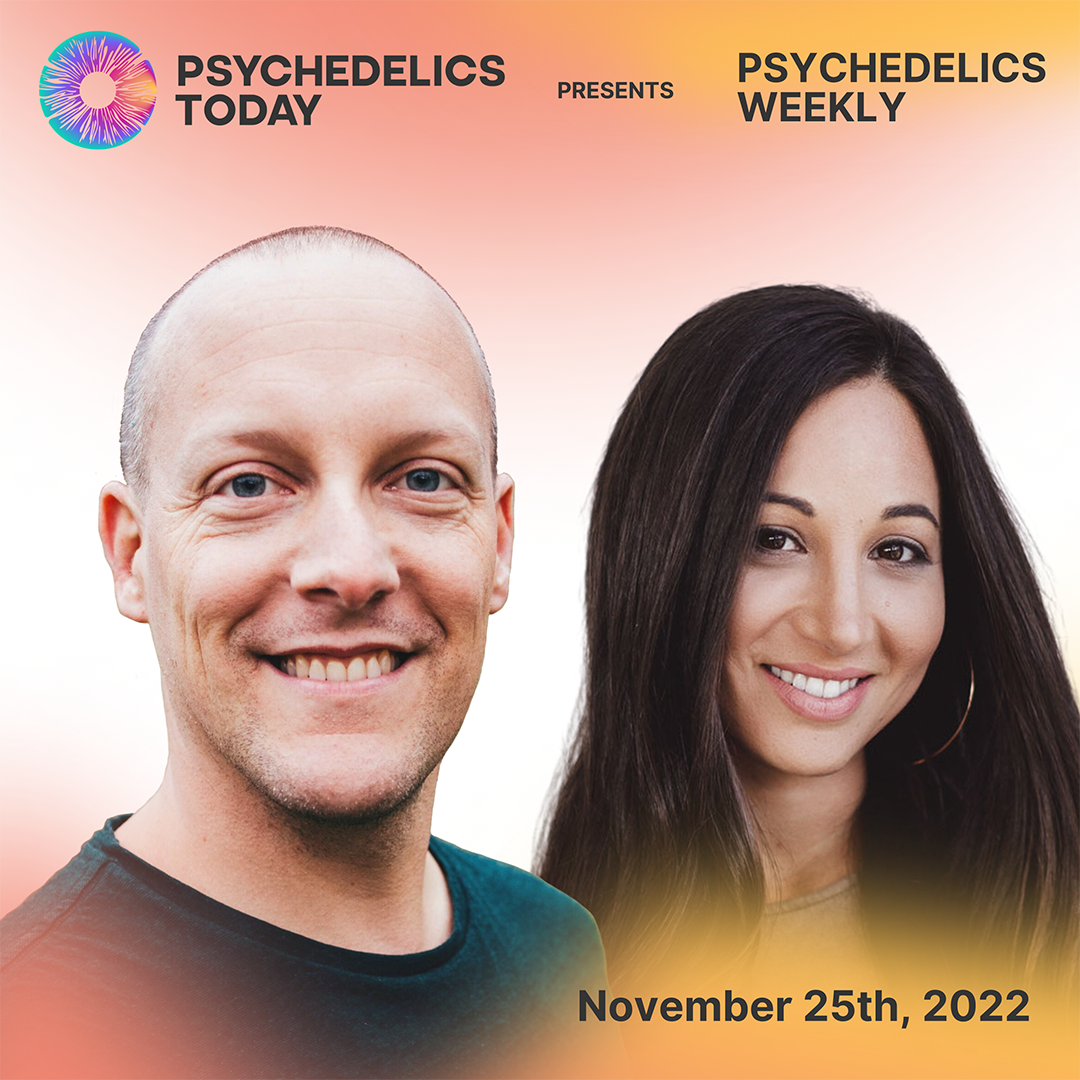 This week features David Drapkin, Joe Moore (for the first part), and introduces Alexa Jesse, who you've probably heard in ads, but who makes her first appearance on the podcast. 
They discuss two big political moves in the advancement of psychedelics: the creation of the Congressional Psychedelics Advancing Clinical Treatments (PACT) Caucus (led by Representatives Lou Correa (D-CA) and Jack Bergman (R-MI)), and the filing of the Breakthrough Therapies Act by Senators Cory Booker (D-NJ) and Rand Paul (R-KY).
And they talk about the story of Jim Harris overcoming paralyzation through psilocybin; NICE (National Institute for Health and Care Excellence) determining that Esketamine is not cost-effective; new progress in Germany and Finland; MDMA-assisted therapy (and other psychedelics) showing alleviation of chronic pain; a ramp up in LSD research for Alzheimer's studies; and more.
Plus, we hear a bit of Alexa's story, wish Joe and Johanna happy birthdays, and talk about what's most immediate in the PT world: Early Bird pricing ending today for our first conference, Convergence (use code PTINSIDER10 for a 10% discount!), and the next round of Navigating Psychedelics launching next week. 
Links
Bipartisan Lawmakers Form New Psychedelics Caucus In Congress (Marijuana Moment)
Psychedelicmedicinecoalition.org
House Lawmakers Launch Bipartisan Psychedelics Caucus (High Times)
Jim Harris Was Paralyzed. Then He Ate Magic Mushrooms (Outside Online)
Surprising Results: Psilocybin Trial for Depression Alleviates Chronic Pain (Psychedelics Today)
Why Did Psychedelics Relieve My Chronic Pain? (Psychedelics Today)
Chronic Pain and Phantom Limb Pain: Could Psilocybin Be the Answer? featuring: Timothy Furnish, MD & Joel Castellanos, MD (Psychedelics Today)
National Institute for Health and Care Excellence (NICE): Esketamine nasal spray for treatment-resistant depression
MDMA-assisted therapy is associated with a reduction in chronic pain among people with post-traumatic stress disorder (Frontiers)
Second MAPS-Sponsored Phase 3 Trial of MDMA-Assisted Therapy for PTSD Completed (MAPS)
Finland grants license for psychedelic drug therapy study (YLE)
Psychedelic Storytelling: Transforming Out Loud, featuring: Cory Firth (Psychedelics Today)
German Government Funds Psilocybin Study for Depression (Mind and Brain Institute)
LSD Research Ramps Up: Full-Dose & Microdosing For Alzheimer's Studies Led By Beckley Foundation Coming Soon (Benzinga)
Chris Hemsworth Learned He Has a High Alzheimer's Risk: What to Know (Healthline)