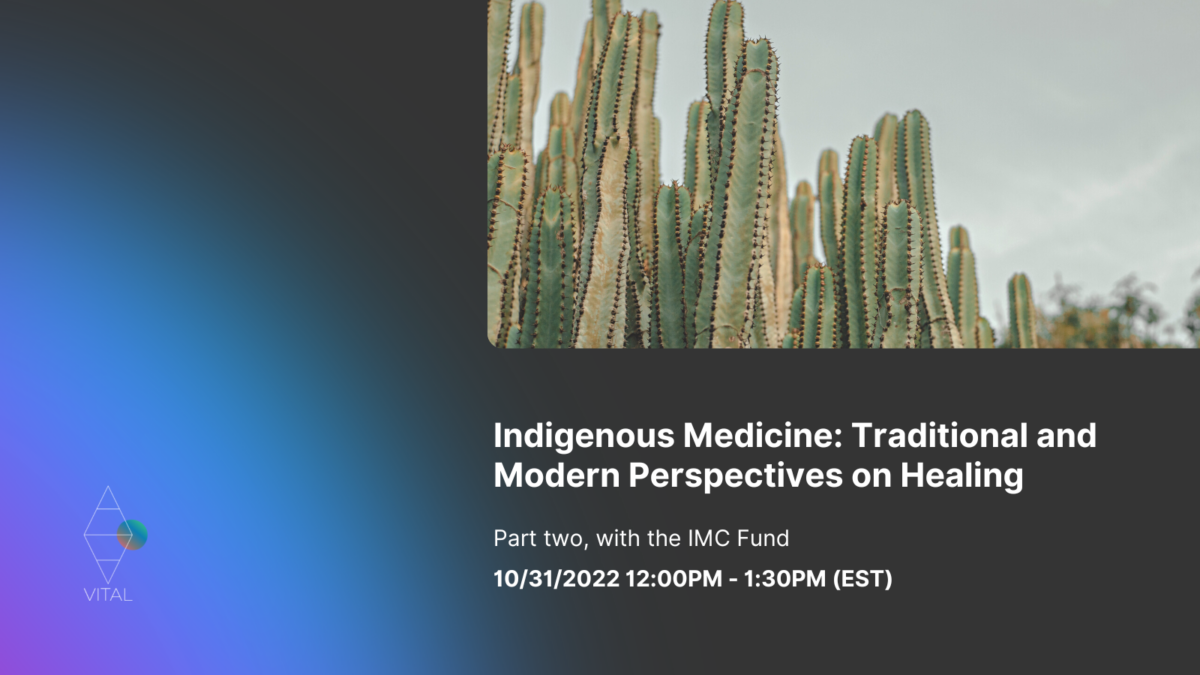 October 31, 2022
Free Webinar — Traditional and Modern Perspectives on Healing
Date and time
12:00 - 1:30 PM EST
About This Event
Join us for "Traditional and Modern Perspectives on Healing," part two of a two-part series in collaboration with the Indigenous Medicine Conservation Fund (IMC Fund). The IMC Fund was co-created for the sovereign protection and regeneration of the medicines, ecologies & traditional knowledge Indigenous communities have honored for thousands of years.
In this webinar, we will be looking at the importance of respecting traditional Indigenous cultures and practices. This panel brings together professionals with both traditional and modern training to discuss these medicines and how they are being worked with at this time by different groups and in different demographics, and to learn together in an exchange between equals. Building on part one of the series, panelists will discuss the differences between appreciation and appropriation, and share their experience in the field and on the ground.
Please note that registrations (names, email addresses) are shared with the webinar collaborator.