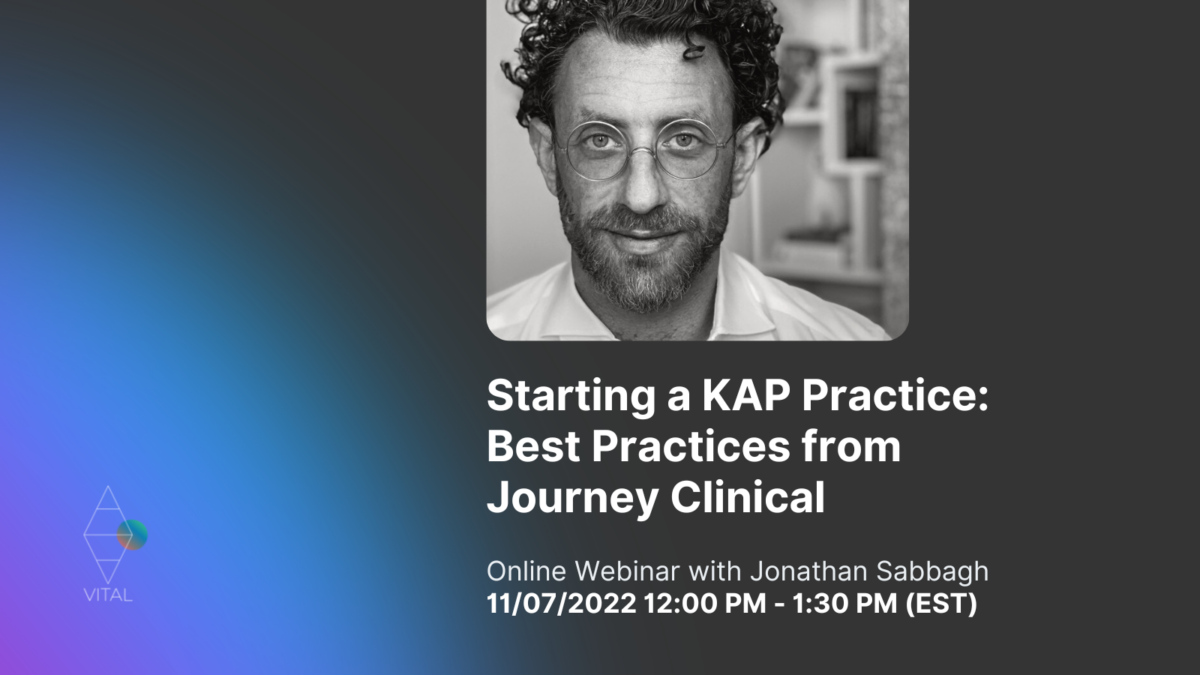 November 7, 2022
Free Webinar — Starting a KAP Practice: Best Practices from Journey Clinical
Date and time
12:00 - 1:30 PM EST
About This Event
A growing number of mental health professionals are enrolling in training programs in psychedelic-assisted psychotherapy, but don't know know to implement PAP in their practice. Join cofounder and CEO Jonathan Sabbagh to learn more about how Journey Clinical enables licensed psychotherapists to deliver PAP in your own practice, starting with Ketamine-Assisted Psychotherapy. Jonathan will explain the Journey Clinical collaborative care model and technology platform, and share how their member psychotherapists successfully deliver KAP in their practice as an adjunct to therapy.
Jonathan is the Co-Founder and CEO of Journey Clinical, the leading telehealth platform expanding access to Psychedelic-Assisted Psychotherapy. A serial entrepreneur, Jonathan built his career in finance, spending over two decades working for hedge funds and building businesses in Switzerland and NYC. After receiving a difficult diagnosis of PTSD and extreme burnout, Jonathan left the world of finance to focus on his mental health, during which he personally experienced the transformative benefits of plant medicine and Ketamine-Assisted Psychotherapy (KAP).
Ultimately, Jonathan's personal and professional journey motivated him to found Journey Clinical in 2020, the #1 platform in the US that enables licensed mental health professionals to deliver KAP at scale. Learn more at www.JourneyClinical.com.
Please note that registrations (names, email addresses) are shared with the webinar collaborator.