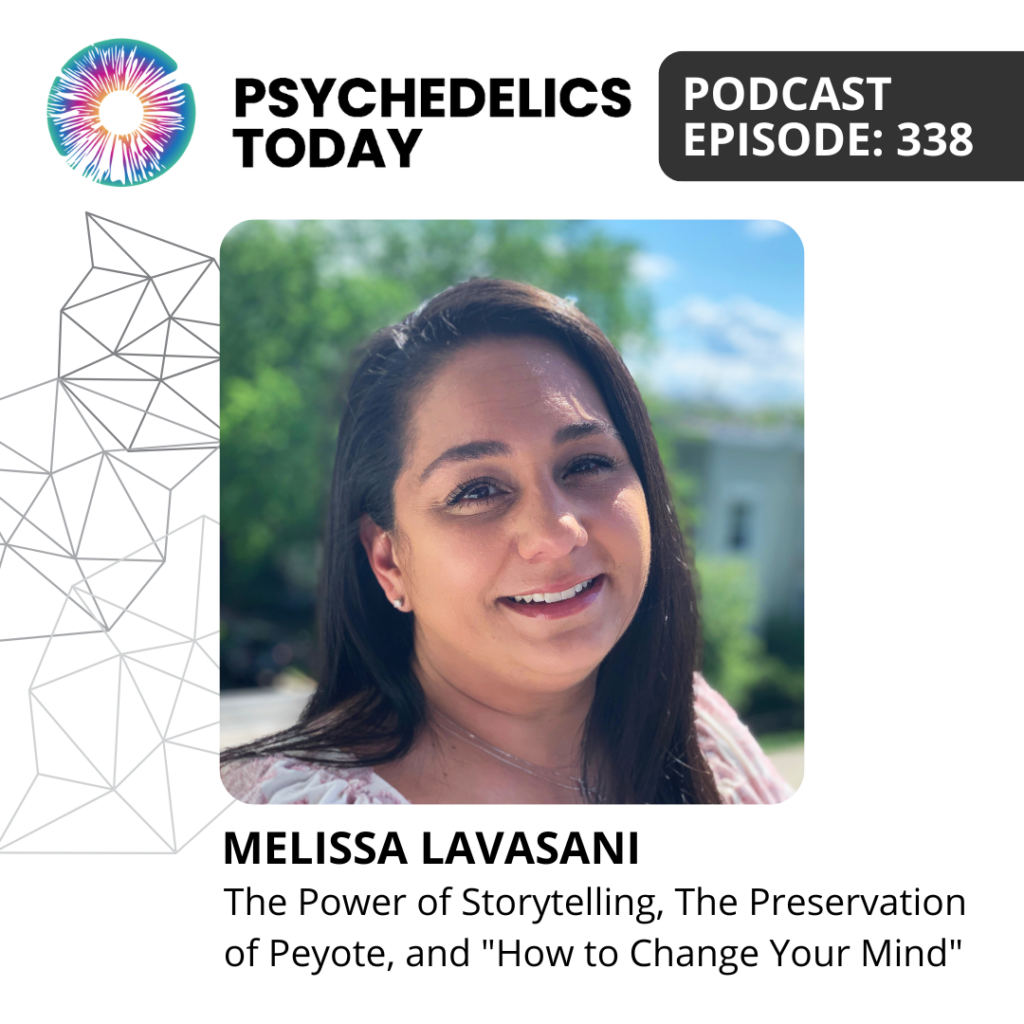 PT338 – Melissa Lavasani – The Power of Storytelling, The Preservation of Peyote, and "How to Change Your Mind"
July 18, 2022
In this episode, Joe interviews Melissa Lavasani, Founder and Executive Director of the Psychedelic Medicine Coalition (of which Joe is a board member).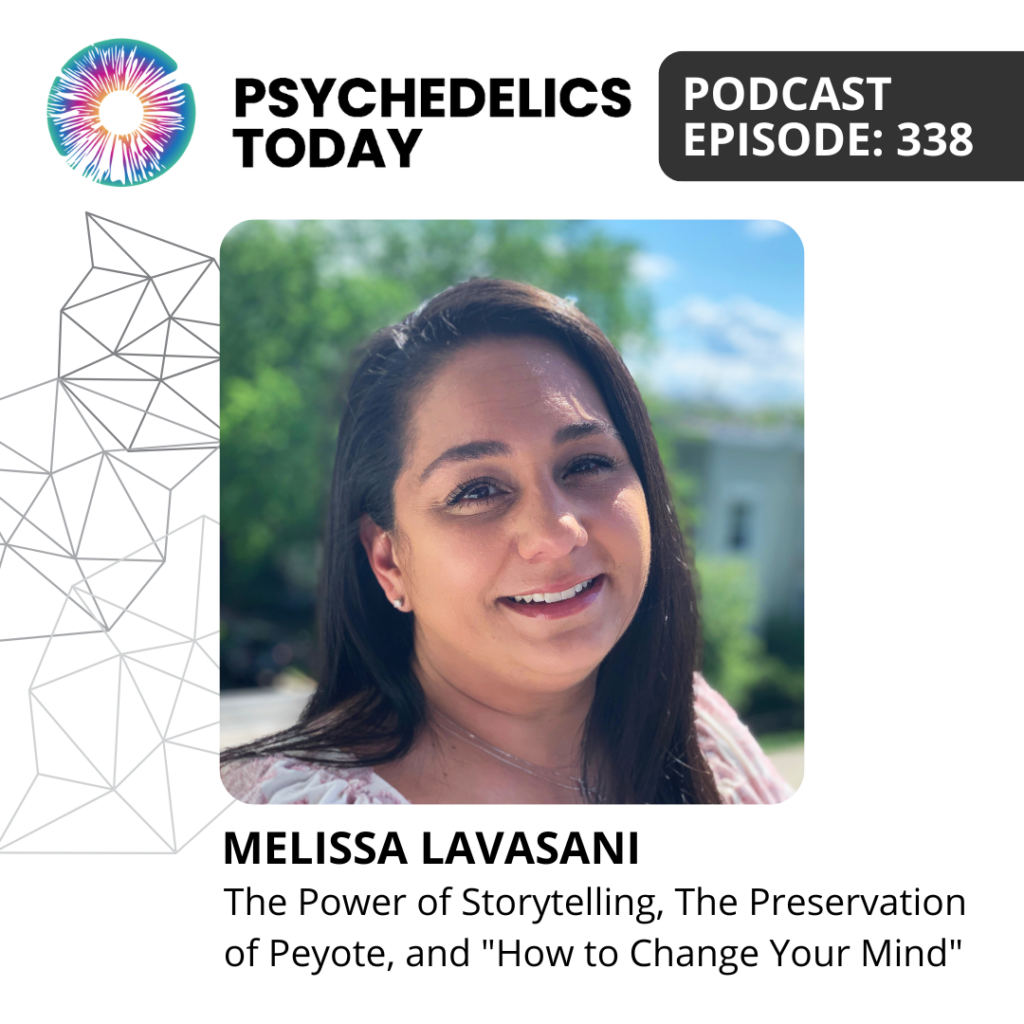 Subscribe
Share
In this episode, Joe interviews Melissa Lavasani, Founder and Executive Director of the Psychedelic Medicine Coalition (of which Joe is a board member). 
She begins by detailing her dark path to looking for an answer and how microdosing homegrown mushrooms and eventually trying ayahuasca changed her life. While she was blown away at how much better she felt, she really struggled with coming out of the psychedelic closet and becoming a public figure after she was asked to essentially be the figurehead for DC's Initiative 81 campaign. She thankfully decided that her story as a working mom would change hearts and minds, and once people were actually listening with an open mind, the science was much more easily accepted – proving the power of good storytelling (Initiative 81 was the largest ballot initiative victory in history). 
She talks about the birth of the Psychedelic Medicine Coalition and the group's goals; her concerns with psychedelics following the same route as the cannabis gold rush; the frustrations of so many people still having a moral opposition to drugs; and the problems with peyote, of which she feels nobody other than Indigenous communities should be using. 
Lavasani (along with many others who have been on the podcast) is featured in Michael Pollan's "How to Change Your Mind" docuseries on Netflix, which just dropped last week. She discusses why she thinks she was in the mescaline episode, her feelings on being lumped in with groups that don't agree with her on peyote use, and how the Decriminalize Nature battles have brought all of the conflicts with Indigenous communities and the booming psychedelic renaissance to light. While so many people are in such need, she asks: How do we proceed with psychedelic reform without causing any more damage?
Notable Quotes
"Whenever I have a meeting with somebody, if you start with a story, it kind of breaks down those barriers and then you hit them with the science, and once they're open to this topic, the science – it's just the facts. This is not my opinion. These are what the studies are saying. And that has become a really effective method in getting people to understand what psychedelics are about and what the potential is here."
"There's so many problems with society and it's almost overwhelming at times to see everything that's going wrong. But this is the one thing I think that is going in the right direction and can really change how we interact with each other and how we live our lives day to day."
"The whole point of all the work that we're doing is to try to make things better for society and better for humanity, and I think this peyote issue is just so touchy and so complex that if we continue without being in lockstep with Indigenous groups, that this is just going to cause more harm than necessary."
"People tried to poke holes in our campaign and they weren't successful. You can't just say, 'Oh she was just a burnout that wants to take drugs freely.' I'm not. I'm a mother, I have two little children that demand so much of my time, I'm a professional, I've got two graduate degrees, I'm well-educated, and I'm fully aware and in control of myself. I did drugs to get myself out of a bad situation. I did drugs to save my life. That's a very powerful statement for people. So the more people (the 'normal' people, everyday average Americans) that come out and share their stories, the bigger impact this has."
Links
Psychedelicmedicinecoalition.org
Psychedelicmedicinecoalition.org: Legislation Tracker
Ballotpedia.org: Washington, D.C., Initiative 81, Entheogenic Plants and Fungus Measure (2020)
YouTube: The Joe Rogan Experience #1035 – Paul Stamets
NYtimes.com: Dr. Bronner's, the Soap Company, Dips into Psychedelics
Psychedelics Today: Kevin Matthews – Decriminalize Denver and the Aim to Decriminalize Psilocybin Mushrooms
NPR.org: This D.C. Group Wants To Decriminalize Magic Mushrooms And Some Psychedelic Plants
Decrimnaturedc.org: Press Release: Certified Election Results Show Initiative 81 Passed with More Than 76% Support
How to Change Your Mind: Netflix Series
Chacruna.net: Decriminalize Nature Targets Peyote: Drug Reform or Settler Colonialism?
Psychedelics Today: PT333 – Miriam Volat, MS & T. Cody Swift, MFT – Conservation, Peyote, and Indigenous Biocultural Survival
Indigenous Medicine Conservation Fund
Psychedelics Today: PT311 – William Leonard Pickard – LSD, Fentanyl, Prison, and the Greatest Gift of All: The Natural Mind
About Melissa Lavasani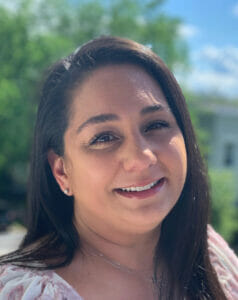 Melissa Lavasani is Founder and Executive Director of Washington, DC-based Psychedelic Medicine Coalition, the first and only member association focusing on advocating for psychedelics at the Federal, State, and local levels of government. Prior to founding Psychedelic Medicine Coalition, Melissa was the proposer of Washington DC's successful 2020 ballot measure Initiative 81, the Entheogenic Plant and Fungus Policy Act. Inspired by her own experience of using psychedelics to heal her severe postpartum depression, Melissa led the Decriminalize Nature DC campaign to the largest ballot initiative victory in the history of our nation's capital (76% voted yes). Through Psychedelic Medicine Coalition, Melissa advocates for policies that support research and access to psychedelics at the Federal and State level. Melissa is also a Founding Board Member of the Psychedelics and Healing Initiative at the Global Wellness Institute and on the Advisory Board of Drugs over Dinner.
Psychedelic Medicine Coalition socials: Twitter / Facebook / Linkedin
---
​Rate, review, and subscribe on Apple Podcasts, Spotify, Stitcher, Google Podcasts, or anywhere you like to listen.

Support the show!