Health
PT327 – Rick Doblin, Ph.D. – Confronting Abuse in Clinical Trials and the Future of Psychedelic Medicine
June 14, 2022
Subscribe
Share
In this episode, David interviews one of the biggest names in psychedelics and someone we haven't had on the show until now; Founder and Executive Director of the Multidisciplinary Association for Psychedelic Studies (MAPS), Rick Doblin, Ph.D.
MAPS has recently been at the center of media scrutiny, notably through the New York magazine's "Cover Story" podcast series, which chronicled instances of alleged sexual abuse within the MAPS clinical MDMA trials. Since reporting on this issue has largely called into question the design of MAPS' clinical trials, data reporting, quality control, and claims around the efficacy of MDMA in the treatment of PTSD, we wanted to provide an opportunity for Doblin to respond to these very real concerns – and he does just that.
He discusses how MAPS reacted, what could have been done better, what it has all meant for the non-profit, and how it feels to now be considered the enemy by many in a space MAPS helped build. He addresses the concerns of sessions ending too soon (highlighting how that may suggest a desire for additional therapy) and asks anyone who has participated in a MAPS trial to complete a long-term follow-up survey so the organization can improve their process and ensure their data is as accurate and robust as possible.
He also discusses what the post-approval psychedelic landscape could look like; their goals for facilitator training and how they align with requirements in Oregon; their desire for a patient registry or "global trauma index"; and the importance of collecting and analyzing real-world evidence. And he talks about MAPS and their globalization goals: how exploring psychedelic therapy specifically in countries with little to no tradition of psychotherapy can lead to new therapeutic models. Rather than exploring areas where there is guaranteed revenue, they are seeking areas that are high in trauma instead – to bring these medicines where they are most needed.
Notable Quotes
"I think you can have solutions that go too far. The podcast people put out a solution, saying that there should be no touch in therapy. …They've also said that [our] studies should be shut down and that we need experts to think about this for years. I think that kind of thinking is out of balance with the amount of suffering that seems to actually be alleviated."
"The more dangerous the drug, the more important it is that it be legal."

"We're really wanting to bring this to the police, [and] we've done a lot of work with veterans. The breakthrough that we're still looking forward to one day would be to treat the first active duty soldier. So far, it's only been veterans, but if we can treat active duty soldiers, I think that would be [great]. The closer you can treat people to the trauma, probably the better."
"Even though we're focused on MDMA and there's all these other things for MDMA, really, what we're doing is opening the door to psychedelic medicine. So what we want, ideally, is therapists to be cross-trained with MDMA, ketamine, psilocybin, ibogaine, 5-MeO-DMT, ayahuasca, whatever. And then the psychedelic clinics of the future will not be: 'Here's a ketamine clinic, here's [an] MDMA clinic, here's a psilocybin clinic.' It will be psychedelic clinics, and the therapists will be cross-trained and they'll customize a treatment program for each individual patient with any number of different kinds of psychedelics at different times in a sequence."
Links
Thecut.com: You Won't Feel High After Watching This Video
New York Magazine: Cover Story, Season One: Power Trip
Maps.org: Statement: Public Announcement of Ethical Violation by Former MAPS-Sponsored Investigators
Psychedelics Today: Addressing Abuse in Psychedelic Spaces
Fromresearchtoreality.com: Global Summit on Psychedelic-Assisted Therapies and Medicine
Psychedelics Today: Peter Hendricks Ph.D. – Is Psilocybin Helpful For People Who Abuse Cocaine?
Psychedelics Today: PT227 – Dr. Anne Wagner – Couples Therapy, MDMA, and MAPS
Psychedelicscience.org: June 17-25, 2023 in Denver
Psychedelics Today: PT236 – Dr. Carl Hart – Drugs: Honesty, Responsibility, and Logic
Forastateofhappiness.com: How is Gross National Happiness measured in Bhutan?
Psychedelics Today: Dr. Ben Sessa – Preliminary Results from MDMA Assisted Therapy for Alcohol Use Disorder
About Rick Doblin, Ph.D.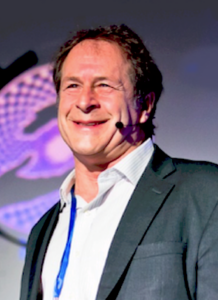 Rick Doblin, Ph.D., is the founder and executive director of the Multidisciplinary Association for Psychedelic Studies (MAPS). He received his doctorate in Public Policy from Harvard's Kennedy School of Government, where he wrote his dissertation on the regulation of the medical uses of psychedelics and marijuana and his Master's thesis on a survey of oncologists about smoked marijuana vs. the oral THC pill in nausea control for cancer patients. His undergraduate thesis at New College of Florida was a 25-year follow-up to the classic Good Friday Experiment, which evaluated the potential of psychedelic drugs to catalyze religious experiences. He also conducted a 34-year follow-up study to Timothy Leary's Concord Prison Experiment. Rick studied with Dr. Stanislav Grof and was among the first to be certified as a Holotropic Breathwork practitioner. His professional goal is to help develop legal contexts for the beneficial uses of psychedelics and marijuana, primarily as prescription medicines but also for personal growth for otherwise healthy people, and eventually to become a legally licensed psychedelic therapist. He founded MAPS in 1986, and currently resides in Boston with his wife, with three children who have all left the nest.

Socials: Twitter / Instagram
MAPS socials: Twitter / Instagram
---

Support the show!