In this episode of Vital Psychedelic Conversations, David interviews Andrew Tatarsky, Ph.D.; author and developer of Integrative Harm Reduction Psychotherapy, and Juliana Mulligan; writer and head of Inner Vision Ibogaine, which supports people in their preparation for and integration of ibogaine treatment. Both are involved with our Vital program, and both are part of The Center for Optimal Living in NYC (CFOL); Tatarsky as the Founder and Director, and Mulligan as the Psychedelic Program Coordinator.
Mulligan tells her story of overcoming opioid dependence through an almost deadly ibogaine treatment, and how later, she began to see two major issues quickly becoming a problem: the continued labeling of psychedelic interventions as "miracle cures," and the alarming lack of knowledge so many people seemed to have about preparation and integration. Tatarsky discusses his realization that traditional 12-step or abstinence-only programs were contributing to what he calls "treatment trauma," and how breaking the rules in how he treated people led to a newfound interest in harm reduction and the creation of the CFOL.
They talk about reframing addiction, the ways society divides us by accepted behaviors, how being taught to doubt ourselves as children creates trauma, the idea of the "disease narrative" and self-demonization, how research studies support the idea of the quick fix, and harm reduction as a pathway to a better self.
The CFOL is currently running an 8-week virtual training series with a focus on intersectionality and social justice called "Working with Psychedelics to Treat Substance Use Issues," featuring names like Gabor Maté, Laura Mae Northrup, Courtney Watson, and Dr. Carl Hart. Mulligan developed the curriculum by asking her favorite people in the psychedelic space what they were most passionate about. Check out the event page here.
Notable Quotes
"The harm reduction framework is about not imposing barriers, expectations, our values [and] our agendas on the people that we're trying to be helpful to. It's about radical acceptance and respect and empowerment, and therefore we can truly meet people where they are as unique humans in unique social and relational environments and create a safe space to support people in discovering their truth and their goals and what approach to positive change makes sense to them. So it's non-ideological, it's non-prescriptive, and I think it really is a very powerful way of engaging folks. And it works!" -Andrew
"I had to go through homelessness and getting beaten up and going to jail and all of this, but the most traumatizing thing for me was being told repeatedly that I had a disease for life that had no cure and I had to admit that I was powerless and say that I was an addict for the rest of my life, and if I stopped going to these meetings, then I would end up in a jail, institution, or I would die." -Juliana

"In the psychedelic world in general, we need to get away from this kind of 'miracle' language or even '10 years of therapy in one night.' That kind of thing, I think, is playing into the notions that we've been taught in capitalism that you can buy your way into getting what you want or there's some kind of magical overnight fix for things. There's not." -Juliana

"We're losing hundreds of thousands of people a year from lethal overdose or drug poisoning because of prohibition. Our American gulag is filled with mostly people of color and folks in marginalized communities because of the simple use or possession of a substance. I mean, these are catastrophic outcomes of prohibition. If anybody ever believed that prohibition was supposed to be helpful to vulnerable people, I think that's been glaringly exposed as a terrible lie." -Andrew
Links
Harm Reduction Psychotherapy: A New Treatment for Drug and Alcohol Problems, by Andrew Tatarsky
Center for Optimal Living facebook
Centerforoptimalliving.com: Training + Events
Centerforoptimalliving.com: Integrative Harm Reduction Psychotherapy Certificate Program
The Hidden Dimension: Psychodynamics of Compulsive Drug Use, by Leon Wurmser
About Andrew Tatarsky, Ph.D.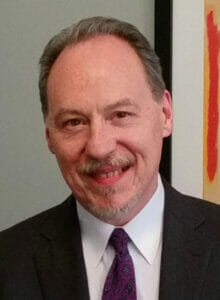 Andrew Tatarsky, Ph.D. has worked with people who struggle with drugs and their families for over 40 years. He developed Integrative Harm Reduction Psychotherapy (IHRP) for treating the spectrum of risky and addictive behavior as an alternative to traditional abstinence-only substance use treatment. IHRP brings relational psychoanalysis, CBT and mindfulness together in a harm reduction frame and meets people wherever they are on their positive change journeys, working collaboratively to support people in discovering their truth and what goals and approach to positive change best suit them. The therapy has been described in a series of papers and his book, Harm Reduction Psychotherapy: A New Treatment for Drug and Alcohol Problems, which has been translated into Polish and Spanish and is currently being translated into Russian. He holds a doctorate in clinical psychology from the City University of New York and is a graduate of New York University's Postdoctoral Program in Psychoanalysis and Psychotherapy. He is Founder and Director of the Center for Optimal Living in NYC, a treatment, education and professional training center based on IHRP. He is a member of the Medical and Clinical Advisory Panels of the New York State Office of Addiction Services and Support. He has trained individuals and organizations in 19 countries. His writing, teaching, clinical work and leadership aim to promote a re-humanized view of problematic substance use and a harm reduction continuum of care that will extend help to everyone who needs and wants it wherever they are ready to begin their positive change journeys.
About Juliana Mulligan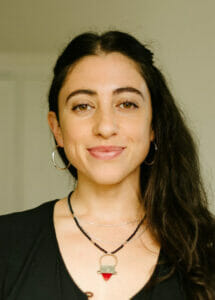 Juliana Mulligan has been an active member of the Ibogaine community for nine years and is currently working on her MSW at NYU. She runs Inner Vision Ibogaine, supporting people in preparation for, and in integration after treatment. She is also the Psychedelic Program Coordinator at the Center for Optimal Living. Previously Juliana was an opioid dependent person, and in 2011, with the help of Ibogaine treatment, she left opioids behind and set off on a path to transform the way drug users and their treatment are approached. She has been featured in DoubleBlind magazine, Chacruna, Woman's Day magazine, and Psymposia.
Instagram / Facebook / LinkedIn

---

Support the show!

---