In this episode of the podcast, fresh off the heels of the announcement of (and opening of applications for) our new 12-month certificate program, Vital, Kyle sits down for episode 2 of Vital Psychedelic Conversations; this week with two figureheads lending their knowledge to the course: Annie & Michael Mithoefer.
While also supervising and training therapists for MAPS-sponsored trials, the Mithoefers are probably best known for groundbreaking trials they've been involved in, including two MAPS-sponsored Phase II trials studying MDMA-assisted therapy for PTSD, a study providing MDMA-assisted sessions to therapists completing the MAPS therapist training, and a pilot study treating couples with MDMA-assisted therapy combined with Cognitive Behavioral Conjoint Therapy. They are also both Grof-certified holotropic breathwork practitioners, and huge proponents of breathwork in general.
They talk about why they connected so much with breathwork and how it cured Annie's panic attacks; how they've used breathwork in their practice in conjunction with therapy; what trusting or following the process means (for the patient and facilitator); the concept of the inner healer (or "inner healing capacity"); touch and bodywork in therapy; how the communal, group process aspect of breathwork is inspiring ideas for group MDMA sessions; how we can best scale therapy; updates on new trials for 2022; and their best advice and biggest takeaways they've learned from decades in the field.
Notable Quotes
"It's not that you never offer any direction or engage and help people if they're stuck, it's that that only happens in service of what's already trying to arise spontaneously; that the point is to give plenty of time and encouragement for that process to just take its own path and unfold in its own way. …You may be offering quite a bit sometimes in terms of support and direction, but it's only in service of what's already happening." -Michael
"Stan learned it by working directly with thousands of people with LSD in the beginning. And of course, other cultures (in some cases, for hundreds of thousands of years) have developed knowledge about wise use of these kinds of states. So it sounds a little new-agey or woo woo ('Trust the process' and the inner healing intelligence, you know), but it's based on reality that people have observed for a very long time. And we see it. We just get it reaffirmed again and again." -Michael
"People do get better with love and care. Sometimes it's just that extra fifteen or twenty minutes at the end of a breathwork session when somebody is still kind of shaky, or sitting with them and having a meal after breathwork, or the extra times that you take with people. Supporting people: it really makes a difference." -Annie

"There's something great about breathwork, to know that you can have these experiences without taking anything – just having that experience of: 'Wow. These places are not as far away as I thought they were.'" -Michael
Links
Maps.org: The safety and efficacy of 3,4-methylenedioxymethamphetamineassisted psychotherapy in subjects with chronic, treatment-resistant posttraumatic stress disorder: the first randomized controlled pilot study
Beyond the Brain, by Stanislav Grof
Pubmed: Psilocybin-assisted group therapy for demoralized older long-term AIDS survivor men: An open-label safety and feasibility pilot study
Nature.com: MDMA-assisted therapy for severe PTSD: a randomized, double-blind, placebo-controlled phase 3 study
Maps.org: Israel Embraces Research on MDMA-Assisted Therapy for PTSD
Ncbi.gov: Relational and Growth Outcomes Following Couples Therapy With MDMA for PTSD
Psychedelics Today: PT227 – Dr. Anne Wagner – Couples Therapy, MDMA, and MAPS
Maps.org: Phase 2 Study at the Bronx, New York Veterans Affairs Medical Center
Pubmed: 3,4-methylenedioxymethamphetamine (MDMA) impairs the extinction and reconsolidation of fear memory in rats
Pubmed: MDMA-assisted psychotherapy for PTSD: Are memory reconsolidation and fear extinction underlying mechanisms?
About Annie Mithoefer, B.S.N.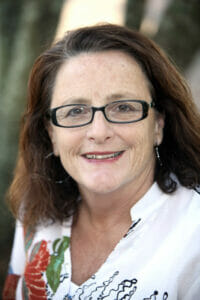 Annie Mithoefer, B.S.N., is a Registered Nurse living in Asheville, North Carolina, where she is now focused primarily on training and supervising therapists conducting MAPS-sponsored clinical trials, as well as continuing to conduct some MAPS research sessions in Charleston, South Carolina. Between 2004 and 2018, she and her husband, Michael Mithoefer, M.D., completed two of the six MAPS-sponsored Phase II clinical trials testing MDMA-assisted therapy for PTSD, as well a study providing MDMA-assisted sessions for therapists who have completed the MAPS Therapist Training, and a pilot study treating couples with MDMA-assisted therapy combined with Cognitive Behavioral Conjoint Therapy. Annie is a Grof-certified holotropic breathwork practitioner, is trained in Hakomi Therapy, and has 25 years experience working with trauma patients, with an emphasis on experiential approaches to therapy.

About Michael Mithoefer, M.D.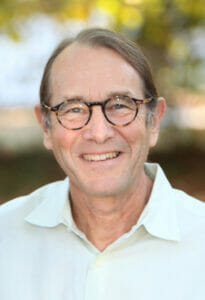 Michael Mithoefer, M.D., is a psychiatrist living in Asheville, NC, with a research office in Charleston, SC. He is now a Senior Medical Director at MAPS Public Benefit Corporation (MPBC). He is a Grof-certified holotropic breathwork facilitator, is trained in EMDR and Internal Family Systems Therapy, and has nearly 30 years of experience treating trauma patients. Before going into psychiatry in 1991, he practiced emergency medicine for ten years. He has been board certified in Psychiatry, Emergency Medicine, and Internal Medicine, and is a Fellow of the American Psychiatric Association, and Affiliate Assistant Professor Department of Psychiatry and Behavioral Sciences Medical University of South Carolina.

Support the show!

---