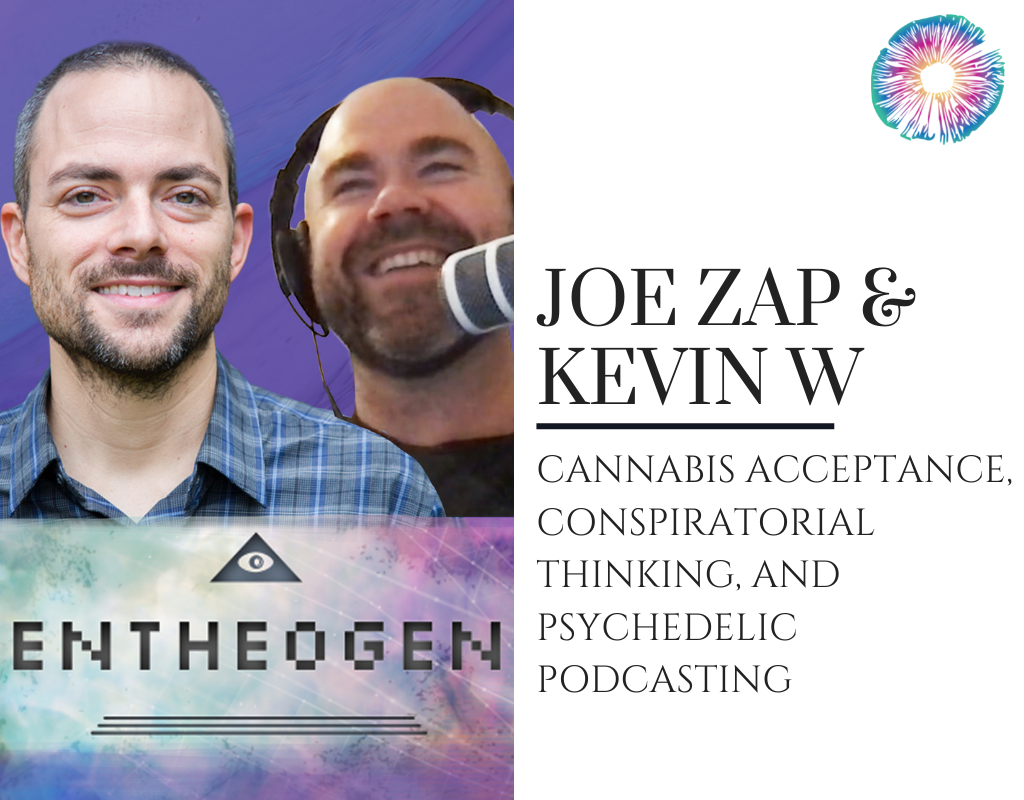 Substances
PT279 – Joe Zap & Kevin W – Cannabis Acceptance, Conspiratorial Thinking, and Psychedelic Podcasting
December 28, 2021
In this episode of the podcast, Joe finally sits down with two of the three hosts of another fellow long-running psychedelics podcast, Entheogen: Joe Zap and Kevin W.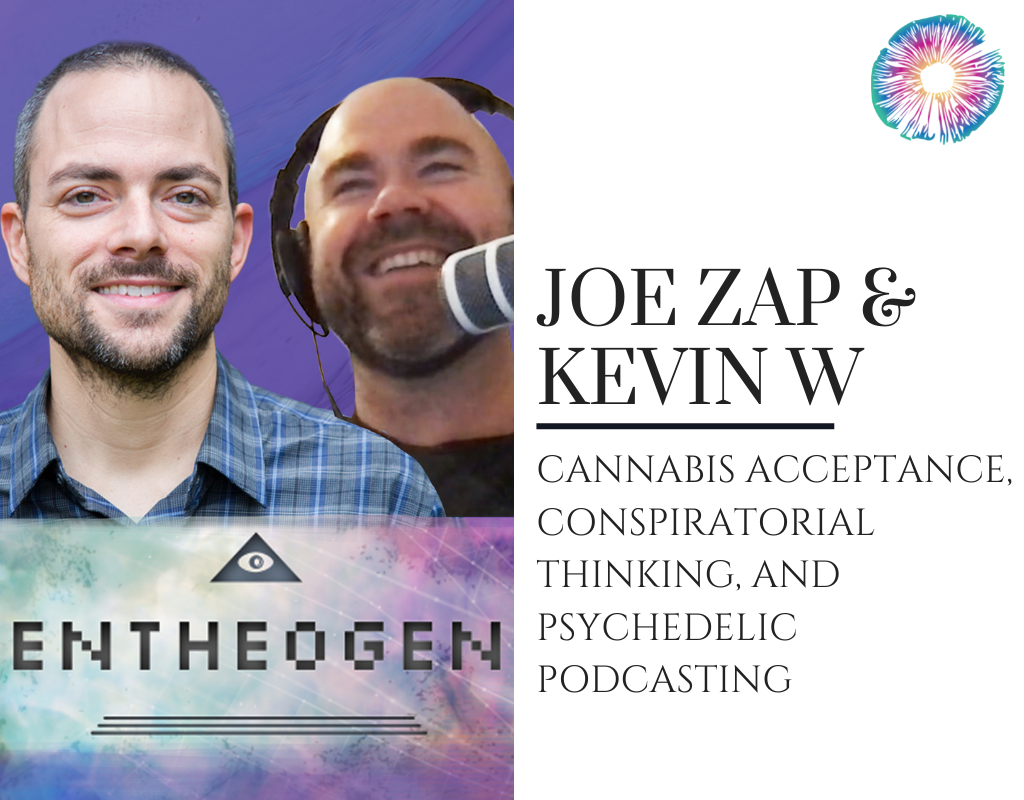 Subscribe
Share
In this episode of the podcast, Joe finally sits down with two of the three hosts of another fellow long-running psychedelics podcast, Entheogen: Joe Zap and Kevin W.
They discuss the early days of smoking cannabis, Joe's Ismokeweed.org t-shirts, and seeing people realize cannabis and other drugs may be ok if done responsibly; the problems with dosing due to Nixon and the drug war; Hulu's "Nine Perfect Strangers" and their mention of "psilocybin withdrawal"; the early stages of podcasting; Timothy Leary; Alex Grey and leadership by example; Burning Man; gurus and cults; social media, QAnon, and conspiratorial thinking; why recreational drug use should be talked about more; ego dissolution vs. ego amplification; competition vs. cooperation; and what it was like being quoted in a Playboy article about toxic masculinity (written by PT friend Michelle Janikian).
After a self-imposed year and a half break from the podcast, they are back at it, with a new episode just released today, featuring David Bronner, CEO of Dr. Bronner's Magic Soaps. Check it out at Entheogenshow.com or watch the video on YouTube here. 
Notable Quotes
"One of the first times I ever ate a pot cookie, I was wearing one of Joe's t-shirts (so [it said] Ismokeweed.org – you know, this is the worst thing you could be wearing in public) and I remember running into your Dad. And I'm just off my face on a cookie with an Ismokeweed.org shirt on. I'm just like, 'I think I just became the person I was warned about.'" -Kevin 
"The drug war, for like 50 years: one of the worst side effects of it is you don't know what you're getting or how much you're taking. It's horrendous. That's the opposite of what you want with any kind of strong medicine." -Joe

"For me, there's absolutely no situation in which LSD is not appropriate. It just depends how much of it you take." -Kevin

"There's this whole 'in' group/'out' group thing, and, 'Do your own research.' Like, the more obscure the website is [and] the more of a weird corner of the internet you can find; somehow, ironically, paradoxically, the more you believe that, somehow. I get questioning authority (speaking of Timothy Leary – you know, 'Think for yourself, question authority'). Good advice. Question authority. It doesn't mean reject authority. Skepticism is not the same thing as contrarianism." -Joe
"Why are we doing this? We're trying to help society, we're trying to help ourselves have a more durable society. We're on the cusp of falling apart – I think it's kind of clear at this point to almost anyone paying attention. Let's not let it fall apart. Let's work together, put all the resources in, all the money. That's great you can profit. That's great, but let's do it so that we can continue to have an enduring society and human civilization as we know it." -Joe
Links
Entheogenshow.com

Entheogenshow.com: #53 David Bronner, Cosmic Engagement Officer of Dr. Bronner's Magic Soaps (new episode!)
Energycontrol-international.org
Psychedelics Today: PTSF89 – A Macro Dive Into Microdosing
Chacruna.net: Why Chronic Microdosing Might Break Your Heart
Waking Up: A Guide to Spirituality Without Religion, by Sam Harris
Conspirituality.buzzsprout.com
Psychedelics Today: Matthew Remski – Cultic Mechanisms and After Effects of High Demand Group Life
Erowid.org: Ask Erowid: Adrenochrome
Mescaline: A Global History of the First Psychedelic, by Mike Jay
YouTube: The fight against seat belts 1984
Entheogenshow.com: 034: Remastered: Interview With Rick Doblin, Alex Grey & Allyson Grey at Burning Man 2016
Entheogenshow.com: 012: Interview with Carl A. P. Ruck, The Man Who Coined the Term, "Entheogen", on Renegotiating Our Covenant With Mother Earth
Psychedelics Today: PT245 – Robin Carhart-Harris – Psychedelics, Entropy, and Plasticity
Playboy.com: Hallucinogenic Healing: Could Psychedelics Cure Toxic Masculinity?
About Joe Zap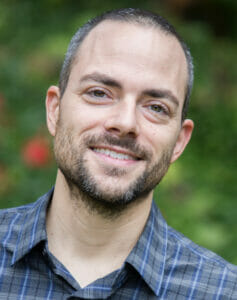 Joe Zap spent over two years living nomadically, traveling the Western U.S. and working remotely in a camper van with his wife, Ashleigh, before relocating to Boulder, Colorado in the middle of 2020. His full-time livelihood is Apple technology consulting, having owned and run a technology consultancy since 2004 while being an Advisory Council Member of the Apple Consultants Network. In 2013, Joe founded Command Control Power, an Apple consulting podcast with over 400 weekly episodes and counting. After his first Burning Man in 2014, Joe co-founded another podcast, called Entheogen, with two good friends, Kevin and Brad. Joe has been a lifelong supporter of the psychedelic renaissance, having volunteered for and supported organizations including: CoSM, Chapel of Sacred Mirrors; MAPS, Multidisciplinary Association for Psychedelic Studies; MPP, Marijuana Policy Project, and others.

About Kevin W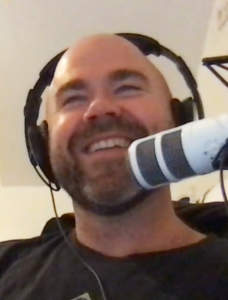 Kevin W is a Co- host of Entheogen show, avid Burner and devout believer in the science of Psychedelics.

Support the show!