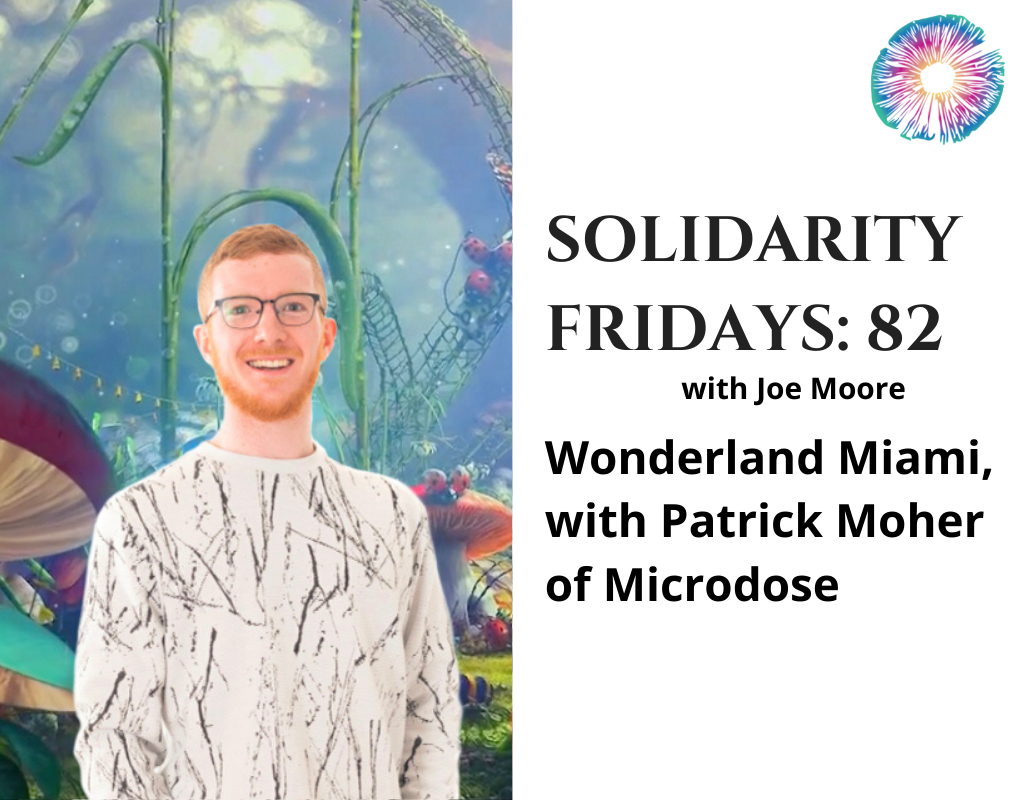 In this week's Solidarity Fridays episode, Joe sits down with photographer, entrepreneur, veteran of the cannabis industry, and current CEO at Microdose; Patrick Moher. 
Moher talks about his path through the cannabis world and to Microdose; entrepreneurship, his business ethics, and how to build a team; the openness of psychedelic companies; Tim Ferris; the bravado in cannabis; the war on drugs; and everything Microdose is working on, including CME-accredited training, a magazine, and a documentary. But they mostly talk about Moher's biggest project right now, the massive psychedelic expo happening November 8-9 in Miami: Wonderland. 
We're psyched to announce that we're Silver Sponsors of the event, and Joe, Kyle, and David will all be attending. Featuring an insane lineup of speakers (Robin Carhart-Harris, Rick Doblin, David Nutt, Mike Tyson, Matthew Johnson, Ben Sessa, and many more), projection mapping, VR applications, an art exhibit, wild decorations (giant mushrooms), and sure-to-be memorable afterparties, Moher's goal was to create a business-minded event that people would actually have fun at. 
We'll surely be talking more about Wonderland as we get closer to the already-very-close first day, but if you want to act now and save some serious cash, use our affiliate link here to buy tickets!

Oh, and we're nominated for a few Microdose awards as well, so vote for us and vote often!  (you can vote once a day)  
Notable Quotes
"As an entrepreneur, the way I want to do my business is 'win-win or no deal.' If everyone's not benefitting and we're not contributing to the future that we want to see, then I'm not really interested in engaging."

"A lot of people give a lot of grief to a lot of things. But it's like, is that benefitting your life at all to just be hating on what somebody else is doing? They're clearly following a passion, doing what they feel is important, doing their life's work. Why don't you go and do yours?" 
"If it's not your cup of tea, there's 20 other teabags sitting on the shelf. Go find it."

"Mike Tyson and Lamar Odom: I know they've had their troubles in the past, Mike being a particularly controversial figure. [But] do you believe in second chances? Do you believe that these things can help people become better and do you believe that we can heal together? [That's] the unifying story there."
"When people talk about 'what is the psychedelic industry really going to change?', I'm trying to think way further. What happens when you have a society of people that aren't in jail, they're happier, they're healthier, [and] they're not dealing with mental health implications? You've got less people in jail, less people in the medical health care system, more people [being] creative, innovative, [and] open to building things for good rather than having this inner narrative of shame and regret and fear. To me, this is one of the only things that I'm an absolutist on. I believe that absolutism is generally what's causing a lot of our world's chaos and negativity right now, but if you don't think that psychedelics or drugs in general are a fundamental human right, and if you don't think they're actually going to benefit humanity; I'm sorry, but you're wrong. They are, and they're doing it in real time, and we will continue to see that change." 
Links
Psychedelics Today: Philip Wolf – Terpenes, Social Consumption and the Cannabis Experience
1st Annual Microdose Awards (Vote for us!!!)
Buy your ticket to Wonderland here!
About Patrick Moher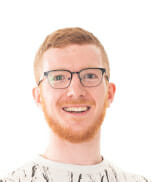 Patrick Moher is an industrious entrepreneur working in psychedelics and cannabis, currently the CEO at Microdose Psychedelic Insights. As a passionate and unapologetic environmentalist, his relentless work ethic has directly translated to previous success in his photography career, as well as founding Ethical Image, co-finding Alan Aldous Communications, Goodwood Accessories, UCannAcademy & and becoming a partner at ADCANN. Patrick is focused on helping combine creativity, CSR, and sustainable profitability for companies. He has a dynamic ability to unite individuals across social and corporate spectrums to create unique business solutions. His dedication to community service has seen him actively collaborate with many volunteer organizations, photograph hundreds of events/portraits/weddings, & sponsor the planting of over 20,000 trees (and counting).
---

Support the show!