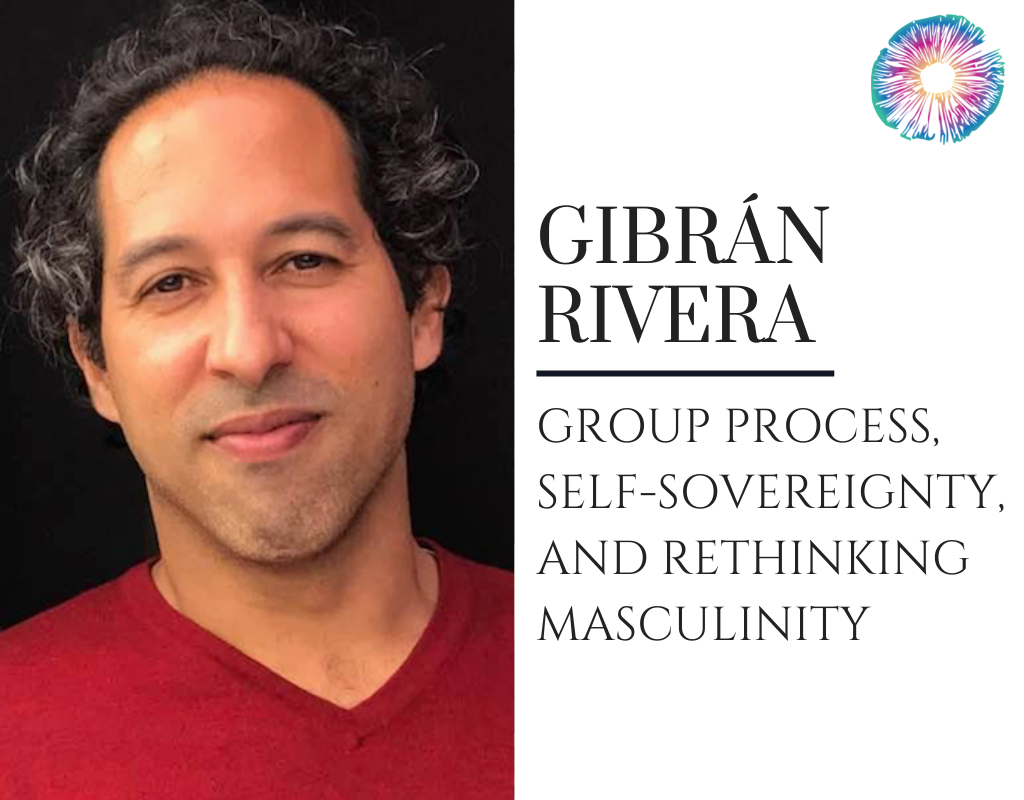 In this episode, Joe interviews Boston-based teacher, coach, facilitator, and podcaster, Gibrán Rivera.
Rivera talks about the importance and benefits of group process: How we're in a crisis of meaning and connection, and group work creates the structure of belonging so many people need. And they dig into the spectrum of healing itself: How so much Western psychedelic work is hyper-individualized, but over time, with spiritual maturation and self-sovereignty, the act of helping others can become a necessary part of one's own healing journey.   
He talks about affinity groups, how different groups can have their own distinct energy, and his "What Should White People Do?" project, which aims to add a mythos to the act of learning history and trying to improve on past mistakes. And he talks a lot about masculinity: How the recent focus on toxic masculinity, to many, has felt like a demonization of any masculinity, and how The Better Men Project aims to rethink masculinity as not only a good thing that's needed in this world, but also as the perfect compliment to femininity; and how, to truly grow, it's best to learn how to embody the best aspects of both and not repress the direction you're most drawn to.
They also discuss Puerto Rico, how trauma can be weaponized, decentralization, the idea of saying 'congratulations' to news of divorce, how social movements often give people a license to hate, the concept of emergent consciousness dialogue, the commodification of experience, the dangers of focusing too much on the abstractions in psychedelic trips, rites of passage, Holotropic Breathwork, and the importance of shaking your hips.
Notable Quotes
"We live in a culture that yields anxiety, that yields depression, that yields loneliness. That is a crisis of meaning and a crisis of connection. And so, we can use these medicines to adapt ourselves to a culture that is unhealthy, or we can work with these medicines to actually shift the culture. But we don't shift the culture just by improving our mental health and spiritual health. That helps, but it is about what we're doing together that matters." 
"There's something good in masculinity, something that the world needs. And we are here to try to remember what that is, to make it a conscious thing, to embody conscious masculinity rather than toxic masculinity. We have a well-developed discourse on toxic masculinity, but a very undeveloped discourse on what conscious masculinity is." 
"To the male psychonauts in this space: …this can be such a place where you discover so much of yourself, but if you're doing it alone, if you're tripping hard and only going towards abstraction, if you are not learning to come into your body, if your heart is not opening, if you're not making yourself more vulnerable to others; all of that understanding, all of that awe, all of that seeing- you're only getting halfway there. I just know so many psychonauts that are in that trip, in that super heady trip, and I'm just saying: Let the energy move down into your body, not just in your head, not just [being] in awe of what is happening. Feel it. Let your heart break. Let yourself be held. Do this work with others, and learn to become a person that way." 
Links
The Gift: Poems by Hafiz, the Great Sufi Master, Renderings by Daniel Ladinsky
Rupert Sheldrake: Morphic Resonance and Morphic Fields – an Introduction
About Gibrán Rivera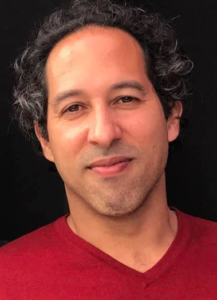 Gibrán Rivera is a teacher, coach, guide, and Master Facilitator. He is devoted to the development of leaders and leadership networks. He works to help figure out how to thrive in times of VUCA (Volatility, Uncertainty, Complexity, Ambiguity). Gibrán is the originator of the Evolutionary Leadership Workshop, host of the Better Men Project, and one of the teachers of What Should White People Do? His work brings close attention to dynamics of power, equity, and inclusion. He has designed and facilitated the coming together of some of the most prestigious fellowships in the country, and he specializes in transformational offsite retreats. His work is based on the understanding that our next evolutionary leap depends on trust and the currency of love, and he is devoting his life to defining better ways of being together in this world.
---

Support the show!