In this week's Solidarity Fridays episode, Joe and Kyle are joined by return guest Jesse Gould: Founder and President of the Heroic Hearts Project, a 501(c)(3) nonprofit helping military veterans find healing through psychedelic-assisted therapy. 
Gould discusses the acceleration of the Heroic Hearts Project over the last few years and the need for UK and Canadian divisions, SB-519's progress and how its pause can be seen as a good thing, Oregon's trajectory and how what happens there will be a model to build on, how the container around a drug experience can make all the difference, how silly it is to put psilocybin through the same research ringer we put new drugs through, and his feelings on leaving Afghanistan and the trauma soldiers are already experiencing as a result. 
And he talks about new allies and the many projects they're involved in, how we need to look at what models haven't worked and create ones that do, and the biggest challenges he sees right now: 1) creating more long-term, multidisciplinary, integration and community-based models of care, and 2) making sure that if these drugs go the medical, insurance-based route, we take care of the people who often fall through the cracks of those traditional systems. And he reminds us that while small failures are frustrating, it's important to put things in context: Not every measure will be perfect and not every bill will pass, but slowly, many politicians are changing their minds, and every small step is just that- a stepping stone in the right direction. 
It costs about $4,000 to drastically change 1 veteran's life through the Heroic Hearts Project, so please donate.  
Notable Quotes
"They have the initial reaction, they have the stigma of 'those are bad, those are for crazy hippies.' But when they see what's going on right now (the science, the people that are actually being helped, especially veteran communities), for politicians; it's hard for them to ignore. And to their credit, a lot of them will listen to the evidence, listen to what people are saying, listen to their constituents (which is the point of the public servant) and change their mind." 

"A lot of enthusiasm around psychedelics is that they do a lot of the heavy lifting and they have all the fireworks and all the things that grab our attention, which can oftentimes overshadow all the small details before, after, and throughout that are absolutely essential."
"The way to really empower voices and the way to make change, I think, is you have to heal trauma first. For people to actually come back, learn from their story, and help others, they need to be helped first. So that's the first step that we're trying to help out, because there's nothing more powerful than a veteran that's gone through a program, that's been completely reaffirmed in their life."

"A lot of the people you see that are dedicating their lives or are advocates, or changing, about-facing on this; it's because they've had personal healing or healing within their family. You're starting to get other groups (the ones that are looking to make money and all this other kind of stuff) but the core group and the ones that continue to be the loudest voices are still those that saw the light, that saw healing. And so I think that comes with sincerity of trying to push it forward."
Links
Psychedelics Today: Jesse Gould and Keith Abraham – Heroic Hearts Project: Connecting Veterans to Psychedelic Treatment
Psychedelics Today: Jesse Gould – Healing PTSD Veterans through Ayahuasca Retreat Opportunities
Heroic Hearts Project announces new study with Imperial College London into the physiological and psychological effects of psilocybin on veterans.
About Jesse Gould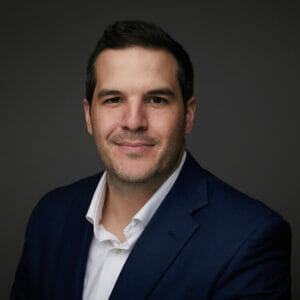 Jesse Gould is Founder and President of the Heroic Hearts Project, a 501(c)(3) nonprofit pioneering psychedelic therapies for military veterans. After being deployed as an Army Ranger in Afghanistan three times, he founded the Heroic Hearts Project in 2017 to spearhead the acceptance and use of ayahuasca therapy as a means of addressing the current mental health crisis among veterans. The Heroic Hearts Project has raised over $350,000 in scholarships from donors including Dr. Bronner's and partnered with the world's leading ayahuasca treatment centers, as well as sponsoring psychiatric applications with the University of Colorado Boulder and the University of Georgia. Jesse helps shape treatment programs and spreads awareness of plant medicine as a therapeutic method. He has spoken globally about psychedelics and mental health, and received accolades including being recognized as one of the Social Entrepreneurs To Watch For In 2020 by Cause Artist. Driven by a mission to help military veterans struggling with mental trauma, he is best known for his own inspiring battle with PTSD and his recovery through ayahuasca therapy. 
---

Support the show!