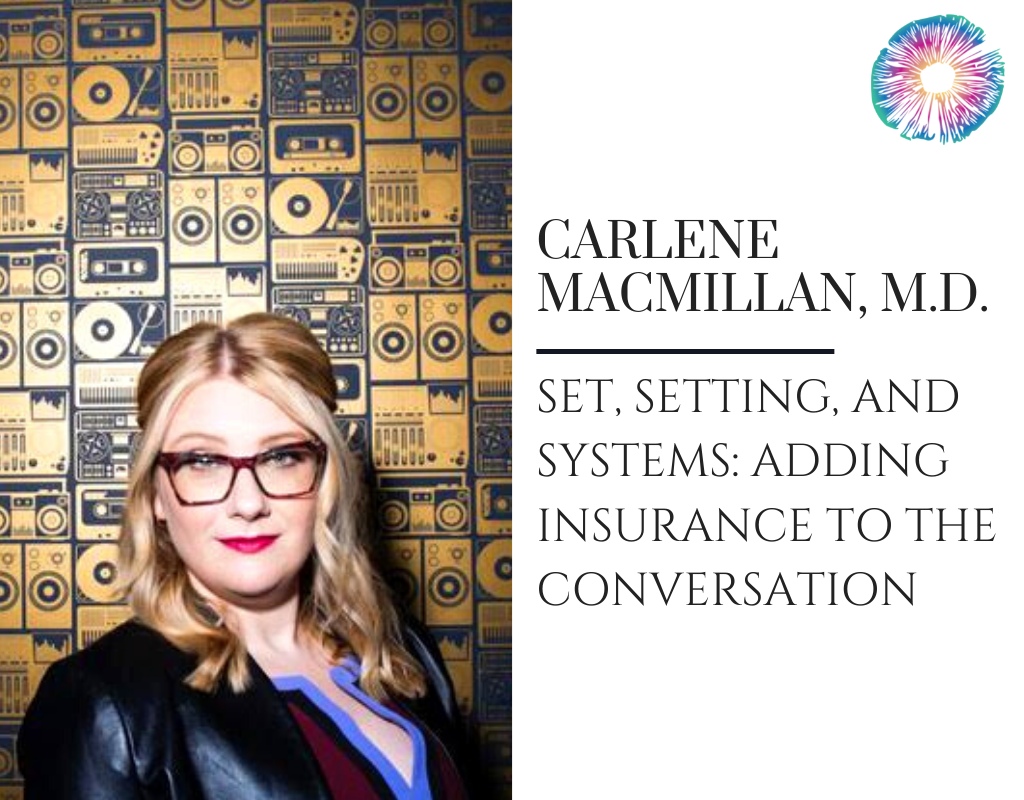 In this episode, Kyle interviews psychiatrist, co-founder/CEO of Brooklyn Minds, and co-host of the Clubhouse show, New Frontiers: Carlene MacMillan, M.D.
MacMillan talks about the importance of systems: how there is a ton of work between FDA approval and actually getting drugs into the hands of the people who need them, and how we too often talk about the life-changing effects of psychedelics but not the importance of insurance companies being able to cover them (and having the infrastructure in place to handle it all). She talks about how many clinicians don't want to offer ketamine because of costs but will offer Spravato due to insurance covering it, and how a colder, more clinical model of healthcare is exactly what many people are looking for.
And she discusses a lot more: How medicine needs to move from the procedure-based, fee-for-service model toward value-based care, why self-insured employers can be more flexible around mental health care, how the intentions of good people at insurance companies are halted by bureaucracy, the notion of nonprofits all being good (and for-profits all being bad), why public benefit companies are better for the future, why she's worried we might see what we saw in medical cannabis again, and how we need to apply the same multidisciplinary approach we take in medicine toward our ideal vision of legal psychedelic care.
Notable Quotes
"Either it does nothing like it's a bust, or it's dramatic. There doesn't seem to be a lot of: 'Well, maybe it worked, I'm not sure.' It's really: 'No, like, wow. I feel completely different. That suicidal voice in my head is just gone now.' It's just remarkable when it works." 
"I hear more about the interesting science and trials, and I hear stuff about accessibility in terms of scholarships and nonprofits and grants and things like that, and I think that's all very important. But I think if we really want this to be mainstream and widely part of the mental health toolkit, we need to also really focus in on this insurance piece."
"I'm very much for decriminalization and regulation. I think if you look at the dangers of most of these drugs compared to alcohol, they are far safer than alcohol. And I don't think that they should be for children and I think they should be regulated and in moderation, but I don't find a criminal approach is at all productive. It doesn't fit with how we think about any of this."
"People can't ignore that system part of the equation and we really do need to think about how payment models and clinic models are going to be ready. I think of it like: people are building the planes and we need to build the runways. And so I would encourage people to get in touch to start to build those runways and airports so that we're ready. Because the planes are coming." 
Links
Instagram: @carlenemacmillanmd
About Carlene MacMillan, M.D.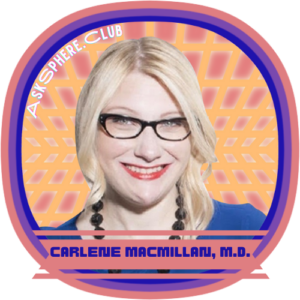 Carlene MacMillan, M.D. is the co-founder/CEO of Brooklyn Minds. She is a Harvard-trained adult and child psychiatrist who pioneers team-based and tech-enabled mental health care that helps individuals with complex psychiatric concerns live meaningful lives. She collaborates with stakeholders to build novel value-based (as opposed to volume-based) care models. Dr.MacMillan is also known for her role as the co-host of New Frontiers, an award-winning show on Clubhouse where mental health experts weigh in on aspects of our culture. She is an internationally recognized leader in Mentalization Based Treatment, collaborating with leaders at the Anna Freud National Centre for Children and Families. She is on the Clinical Advisory board of Osmind and a member of the Ketamine Taskforce for Access to Safe Care and Insurance Coverage. She is on the Clinical TMS Society Insurance Committee and is the co-Chair of the American Academy of Child and Adolescent Psychiatry Consumer Issues Committee.
---

Support the show!