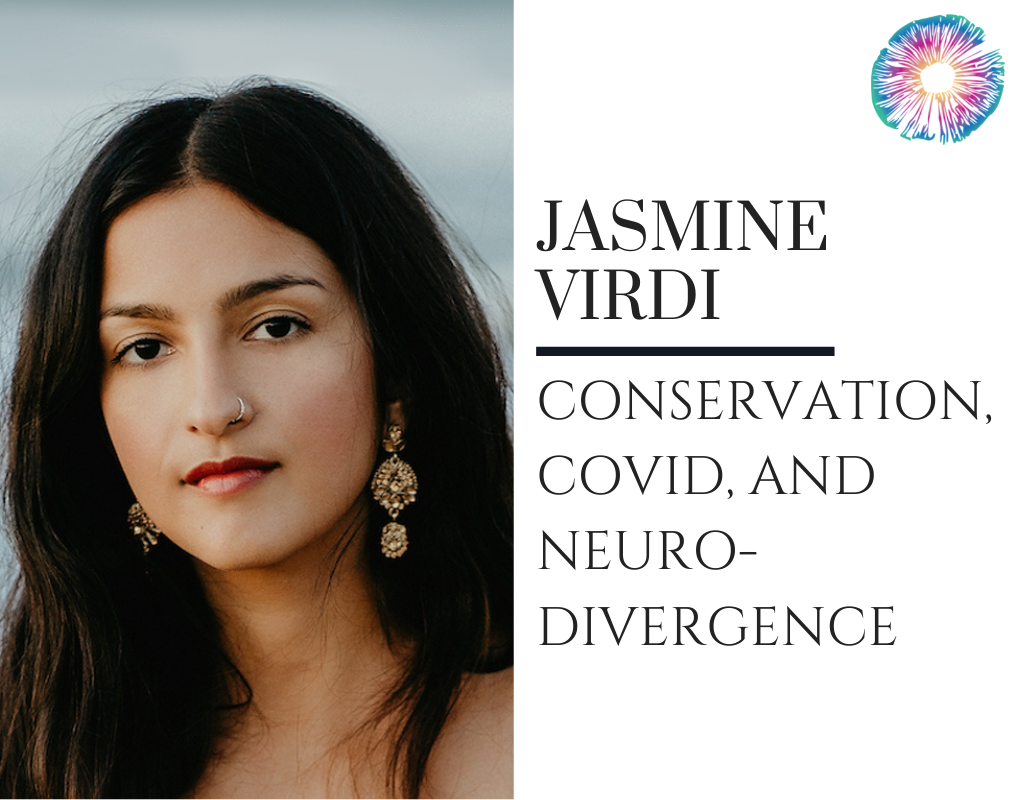 In this episode, Joe interviews freelance writer Jasmine Virdi, who, in addition to writing for Chacruna and Lucid News, has been writing for us for the last year and a half.
She tells the story of her path toward becoming a psychedelic-focused writer: An early interest in mysticism to a high-dose solo psilocybin experience, to volunteering with David Luke at a retreat in Wales, to eventually interning at the Institute of Ecotechnics, which led her to Synergetic Press. They talk about peyote conservation and the IPCI, 5-MeO-DMT and the protection of toads, how ayahuasca churches and facilitators have dealt with Covid, and the concept of plant medicines protecting people from Covid and other diseases.
They also talk about neurodivergence and how psychedelics could help autistic individuals, the environmental impact of having kids, panpsychism, Hamilton's Pharmacopeia, how language has changed us, the concept of "slow is smooth," perennialism, the Mystical Experience Questionnaire, and more.
Notable Quotes
"Culture moves so fast nowadays. …We need to move at the pace of nature in order to align ourselves with its values."
"A general trend among facilitators is that they had noticed [that] throughout Covid, they actually felt the demand for ayahuasca ceremonies increasing as opposed to decreasing. …I think it kind of speaks to the fact that the world is in dire need of healing, and also, maybe people are connected with a sense of what they really value and want to move towards when they're confronted with their own mortality. And building community is now more important than ever, and I think a lot of people find community in plant medicine circles."

"I don't think that psychedelics are the only answer or even the answer, but for me, I feel so passionate about them because they have been tools in turning me onto what I feel are greater parts of this reality."
Links
Jasmine's articles for Psychedelics Today
The Heart of the Buddha's Teaching: Transforming Suffering Into Peace, Joy, and Liberation, by Thich Nhat Hanh
Neo-Nihilism: The Philosophy of Power, by Peter Sjöstedt-H
Indigenous Peyote Conservation Initiative
Psychedelics Today: Indigenous Voices in Peyote Conservation: Preserving Medicine for Future Generations
Chacruna.net: Coronavirus and Evolving Ceremonial Practice Among Ayahuasca Practitioners in the US
Psychedelics Today: Can Psychedelics Provide Relief for Autistic Individuals?
Psychedelics Today: Aaron Orsini – How LSD Helped Bridge the ASD Neurotypical Divide
Psychedelics Today: Treating Social Anxiety in Adults with Autism with MDMA and LSD – Voices in the Dark
The Spell of the Sensuous: Perception and Language in a More-Than-Human World, by David Abram
Pahnke-Richards Mystical Experience Questionnaire (MEQ)
The Nature of Drugs: History, Pharmacology, and Social Impact, by Alexander "Sasha" Shulgin
About Jasmine Virdi
J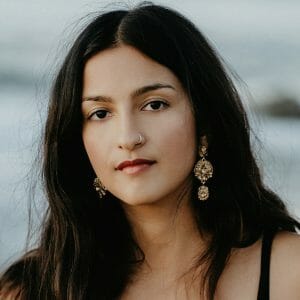 asmine Virdi is a freelance writer in the psychedelic space. Since 2018, she has been working for the independent publishing company Synergetic Press, where her passions for ecology, ethnobotany, and psychoactive substances converge. Jasmine has written for Psychedelics Today, Chacruna Institute for Plant Medicines, Lucid News, Cosmic Sister, Psychable, and Microdosing Guru. She is currently pursuing an MSc in Spirituality, Consciousness, and Transpersonal Psychology at the Alef Trust with the future aim of working as a psychedelic practitioner. Jasmine's goal as an advocate for psychoactive substances is to raise awareness of the socio-historical context in which these substances emerged in order to help integrate them into our modern-day lives in a safe, culturally sensitive, ethically-integral, and meaningful way.

Support the show