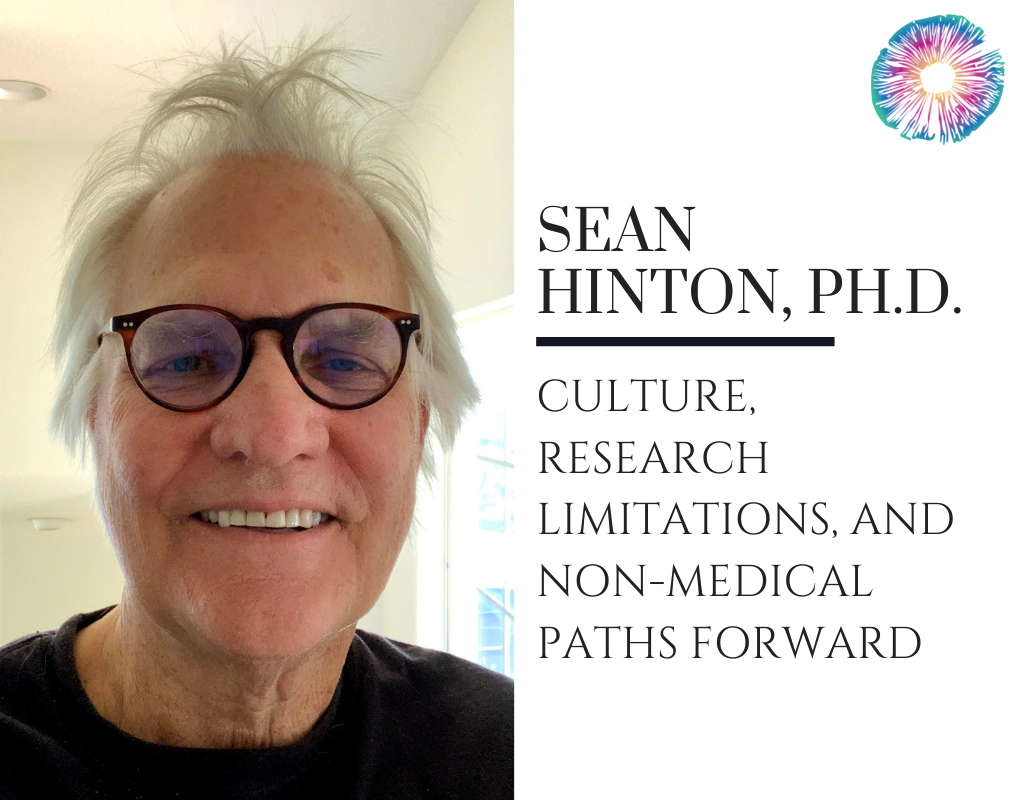 In this episode, Joe interviews psychologist and adjunct professor at Capella University, Dr. Sean Hinton.
Hinton talks about his early days at the Institute of Transpersonal Psychology (now Sophia University) and his realization of how common numinous experiences are and how seldom people talked about them at the time. And he talks about how so many research studies just reinforce what we already know or want to further prove, existentialism and existential psychologist Rollo May, and Timothy Leary and his cultural, non-medicalized approach to research.
And he talks about a lot more in this very free-ranging conversation: Portugal and their model for legalization, James Fadiman, James Hillman, addiction, heroin, Norman Rockwell, LSD, John Quincy Adams, microbreweries, William James, gun control, monotheism, and more!
But his main focus is what we do next if we get these substances rescheduled: How do we view integration outside the medical model? How do we view these tools anthropologically and sociologically and keep them from being solely medicalized? And how do we handle regulation as the "price we pay for civilization" without becoming progress-blocking bureaucrats?
Notable Quotes
"Consider the field a table. Now consider your half of the table as your half of the table and then divide that into quarters, and then divide that again, and when you get down to something that's too small to put your plate on; that's what you want to do your research on. It's always a very, very small area of what is already known but hasn't been illuminated sufficiently."
"That's the question: What kind of world are we going to live in? It's fun to talk about trip stories and it's fun to talk about the latest and greatest synthetic drugs and neuroscience, but what's it really mean to the lives of those people who would like to have a more expansive, happier, content, paradisal life, as opposed to struggling through tyranny?"

"That's where the thinking went. It's typical American privatism at its best. 'You can't show me the usefulness of it, [so] why should we pursue it?' And usefulness means it makes money. American pragmatism is just a branch of capitalism."

"When you start confusing the roadmap to what the reality is, they're two different things. It's great to think of myself as a bunch of neurons and stuff like that. Well, that's a great roadmap, but I'm sorry, what I'm experiencing is something that needs understanding, as Hillman would say. So how do we integrate this understanding part of ourselves with a society that's cohesive enough to allow for those understandings, or open and unafraid? All the good stuff comes from places that are open and unafraid."
Links
The Glass Bead Game: A Novel, by Hermann Hesse
E=mc2: A Biography of the World's Most Famous Equation, by David Bodanis
Huxley.net: Brave New World Revisited
About Sean Hinton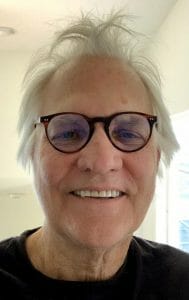 Sean Hinton is a psychologist counseling individuals in their personal and spiritual growth, an executive consultant to business leaders, and a lecturer and graduate school instructor in psychology. 
He often works with professionals in organizations to grow into their leadership roles in ways that both satisfies them in spirit and produces positive results in their organizational and personal life. He works with women and men in transition, stage of life challenges, and existential crisis of loss, life purpose or changing relationships. 
He earned his PhD at the Institute of Transpersonal Psychology, and received an MBA in management from Pepperdine Graziadio School of Business and Management, an MA in education, and a MACP in clinical psychology.

Support the show