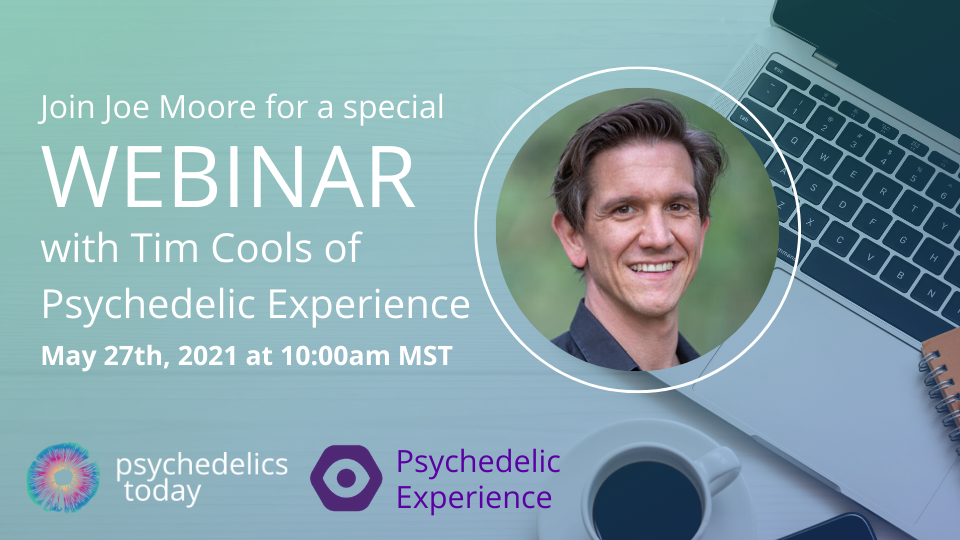 Webinar with Tim Cools of Psychedelic Experience
About This Event
Join Joe Moore and Tim Cools to discuss Psychedelic Experience. We'll be taking questions from the audience to discuss how the website has been up and running since 2017, their recruitment and safety protocols and much more.
This special webinar will take place May 27, 2021 at 10:00AM MST
About Tim Cools
Tim is a conscious entrepreneur and psychedelic coach. After experiencing the profound transformational power of Ayahuasca in 2015, he realized his purpose is to advocate safe and responsible use of psychedelic plants and medicines: this is how Psychedelic Experience was born! He has over two decades of professional experience developing industrial-grade software in various industries, including smart homes, energy, payroll and logistics. In 2018, Tim re-trained himself as a psychedelic integration coach and guide, hosting legal psychedelic sessions and retreats in the Netherlands. Tim's interests are software architecture, psychedelics and plant medicine, non-dualism, mindfulness, and helping people to reduce their suffering and improve their well-being.