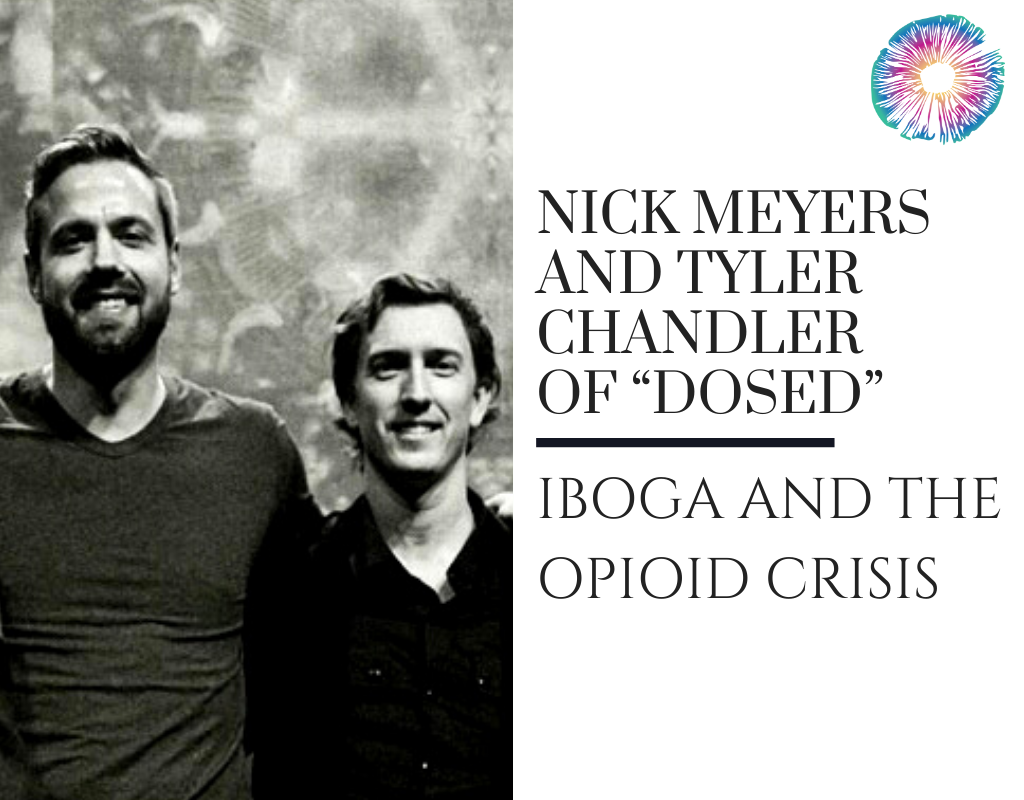 Substances
PT241 – Nick Meyers and Tyler Chandler of "Dosed": Iboga and The Opioid Crisis
April 27, 2021
In this episode, Joe interviews Nick Meyers and Tyler Chandler, the makers of the documentary that has made a lot of waves over the last year (and been praised on this podcast): "Dosed."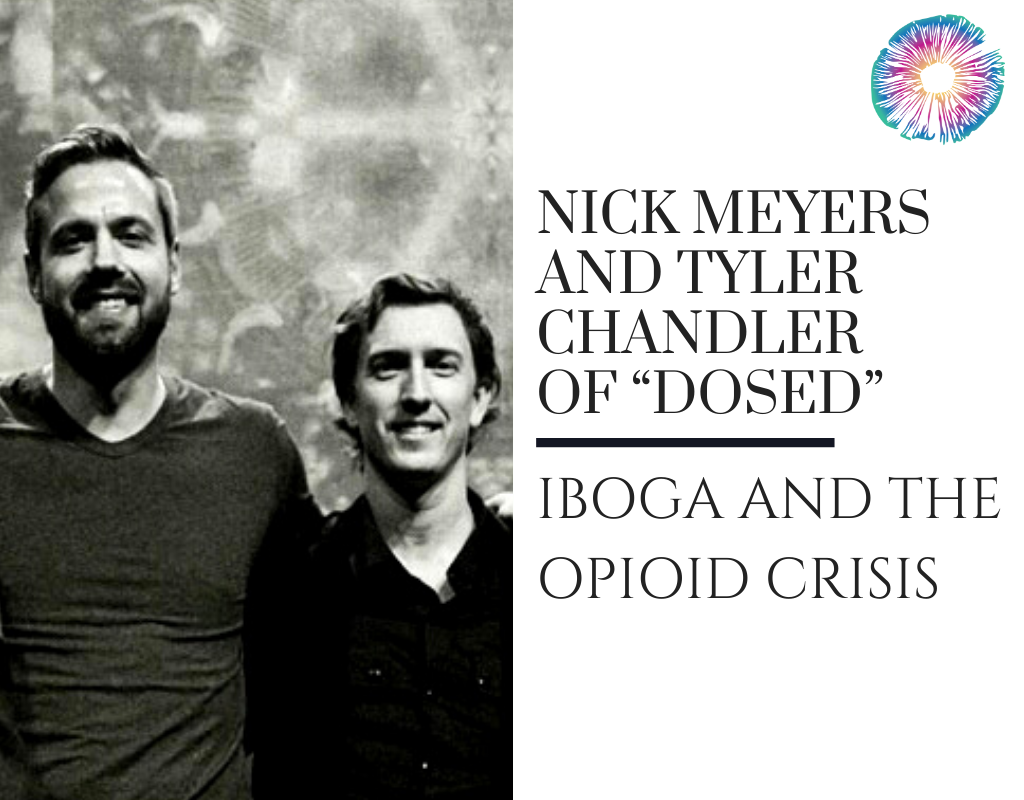 Subscribe
Share
In this episode, Joe interviews Nick Meyers and Tyler Chandler, the makers of the documentary that has made a lot of waves over the last year (and been praised on this podcast): "Dosed."
They first visited the podcast last year, a few months after the film's release, and are back to talk about the response it's received and their progress on "Dosed 2: Psilocybin and the Art Of Living," which will follow the journey of one of the patients granted legal palliative psilocybin therapy by TheraPsil last year. And although it's not mentioned, they're actually planning a "Dosed" trilogy.
They talk about their early psychedelic experiences, the accusations that some of Adrianne's scenes in the film are fake, the risk profile of iboga and how age can be a factor in its efficacy, the strength and passion of the iboga community, the complications of methadone in our opioid crisis, "The Pharmacist" docuseries, pill mills, the absurdity of the drug war, and the argument for treating someone for a year vs. a lifetime. They also talk about how many people have been inspired to change their lives after watching "Dosed."
If you haven't seen it yet, "Dosed" is now available on several streaming platforms.
Notable Quotes
"The way we did it was, as I said earlier, maybe not exactly correct, but she still had the profoundly beneficial experience, and I think that's because her intentions were there. She was ready to make a change in her life. And anybody that's looking to get past depression, anxiety, and/or addiction, you need to have that shift and realize it's time to make a change and move forward." -Tyler 
On criticisms of the film: "I find it actually a little frustrating, but I can just go back just a few years in time and if I had heard about a film like this, not knowing what I know now, I would probably be like, 'Yeah, right. That sounds hokey or kind of like, bullshit.'" -Tyler
"A better judge of what it's doing and the impact that it's making is not a negative comment here or there; it's the fact that we have emails in our inbox every single day from people that are expressing to us that the film changed their lives, [and] it set them on a different path, away from their struggles and towards potential solutions. It's a very, very good feeling to be a part of something like that." -Nick
"Mental health is a problem that is actually getting worse and worse over the last few decades even though the pharmaceutical industry is supposed to have all the answers. But 'Why is it still getting worse and worse?' is the question." -Tyler
Links
Their last appearance on the podcast: Tyler Chandler, Nick Meyers and Adrianne – Dosed Movie: Psychedelics and Mental Health
Doubleblindmag.com: Vancouver Becomes First City in Canada to Decriminalize All Drugs
Therapsil.ca: 4 Palliative Canadians approved for end of life psilocybin therapy through section 56(1); First legal medical exemptions for psilocybin in Canada since 1970s
"The Pharmacist" docuseries on Netflix
Apnews.com: Florida 'pill mills' were 'gas on the fire' of opioid crisis
---
About Nick Meyers and 
Tyler Chandler
Nicholas Meyers is a Canadian producer, writer and cinematographer, known for the multi-award winning feature documentary, DOSED. He's currently in production on DOSED 2.
Tyler Chandler is a Canadian documentary director, writer, and producer. His directorial debut is the award winning feature documentary, DOSED, about the therapeutic use of psychedelics like magic mushrooms and iboga to help people overcome mental health issues including depression, anxiety, and opioid addiction. Prior to DOSED Tyler produced two other features, winning three awards, and he's currently in production on DOSED 2.

Support the show