In this episode, Joe interviews Del Jolly: co-founder and Director of psychedelic research nonprofit Unlimited Sciences, previous Business Development Manager at Charlotte's Web, previous Outreach Director for Decriminalize Denver, and member of the Board of Advisors for cannabis nonprofit, The Realm of Caring.
Jolly talks about his path to Unlimited Sciences and its purpose: to collect as much data as possible through an observational research study through Johns Hopkins University, where participants are asked to provide as many details as possible about their psilocybin use. Like "Cannabis moms" Heather Jackson and Paige Figy collecting years of data from cannabis users through The Realm of Caring, Unlimited Sciences aims to do the same with psilocybin. They want data from recreational users as well, and they want to know where these users are, since location often establishes comfort levels (think about how much more relaxed someone would be in a decriminalized area like Denver vs. a country where you could be killed for doing these types of drugs). The goal is to use this data to find trends in all aspects of psilocybin use and figure out where to go next, both in terms of suggested use and legality.
Jolly talks about some athlete friends who are doing a lot, from UFC fighter Rashad Evans speaking on panels, to Blackhawks player Daniel Carcillo and his work with his organization Chapter 5, to Brandi Chastain pledging her brain to the Concussion Foundation. And he talks a lot about concussions and traumatic brain injuries- how female soccer players seem to get the most concussions (and women are more prone in general), how smaller, repetitive hits to the head often cause more damage than being knocked out, and how Marcus Capone of Veterans Exploring Treatment Solutions (VETS) believes it's not PTSD that's leading 22 veterans to commit suicide a day, but more likely post-concussive syndrome. And he talks about his hope for psilocybin to emerge as something that can help these people (and all people) legally. 
Notable Quotes
"If we never stopped studying psilocybin, we'd have about 50 years of research under our belt. Maybe there's a slight possibility we'd be able to- and I'm not even kidding, help people walk again after being paralyzed."
"If we want to slap on some dumbass bumper sticker that says 'Support our troops,' but then we really don't, because we don't want to look at psychedelics as an option or cannabis as an option, that doesn't seem like supporting the troops. Supporting the troops, to me, means providing as many options as we can to these humans who have sacrificed everything to provide us the luxuries that we have. Can we please reciprocate to some degree and at least research this shit?" 
"Something has to be done to unify to some degree, because at the end of the day, the champions of this are these smaller nonprofits and the community. And the cold hard facts about these nonprofits and community and the veterans of this space- we don't have the money that big pharma does. We don't have the power that the political side does and if we don't unify and have a pretty common goal, we will be crushed in a New York second. …And realistically, if we just want to cannibalize ourselves by saying who's ok and who's not and all that jazz, it's a waste of effort and it's just going to speed up the opposition's position."
"This is a bipartisan subject in my opinion. Here's how I see it- there's not a single person who isn't going to be affected or could not potentially benefit from the potential of something like psilocybin. Everybody, at least the last I checked, at some point, is going to suffer from depression or anxiety. …If we would just open the floodgates on research, we'd be able to help these people. So, this is a human issue. This isn't a red, blue, black, white- this is a humanity issue that we need to just get responsible and realistic about. And the time is now. We have the information. There's no excuse anymore. There's no excuse. There's no excuse not to be exploring and understanding everything we can."
Links
Game Brain: Bennet Omalu, Concussions, and the NFL: How One Doctor Changed Football Forever
VETS: Veterans Exploring Treatment Solutions
The Beautiful Brain- Audible podcast info
---
About Del Jolly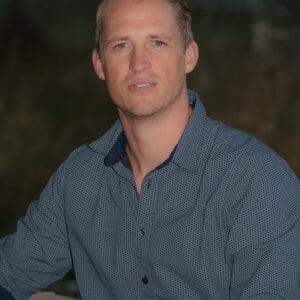 Del comes from a position leading business development for Charlotte's Web Hemp oil, the world's largest CBD oil producer. Del is currently on the community board of advisors to the Realm of caring, a high impact cannabis non-profit, and was the outreach director to the Decriminalize Denver campaign, which passed a historical initiative to decriminalize psilocybin in the city of Denver.

Support the show