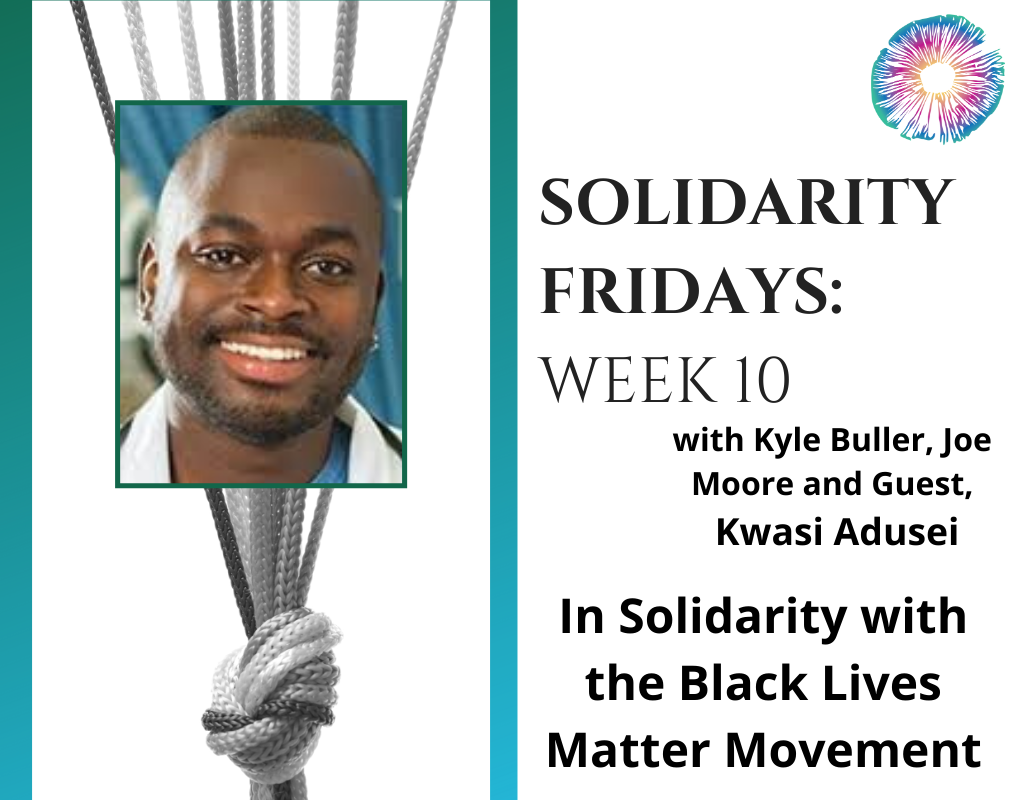 Culture
Solidarity Fridays – Week 10 with Kwasi Adusei
June 5, 2020
In today's Solidarity Fridays Episode, Kyle and Joe interview Kwasi Adusei, Nurse Practitioner, and board member of Psychedelics Today. In the show, they talk about the root of protesting, privilege, the country's leadership, the importance of this conversation and ways to support the Black Lives Matter movement.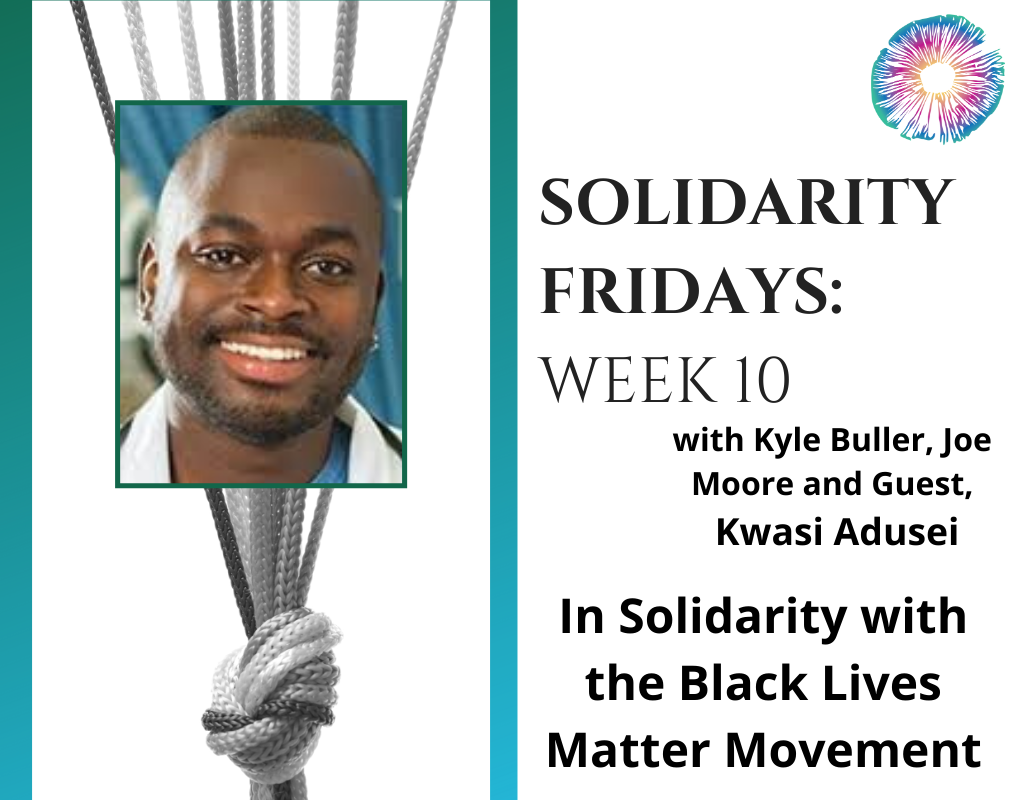 Subscribe
Share
In today's Solidarity Fridays Episode, Kyle and Joe interview Kwasi Adusei, Nurse Practitioner, and board member of Psychedelics Today. In the show, they talk about the root of protesting, privilege, the country's leadership, the importance of this conversation and ways to support the Black Lives Matter movement.
Show Notes
About Kwasi
It's difficult for all groups of people to talk about, not everybody is coming from the same place on this topic

Kwasi says it's wonderful to see so many people rising up to fight against injustice

These things have been happening for a long time, and it speaks to the history in America
Kwasi grew up in The Bronx, and it wasn't uncommon to hear about deaths, gun violence, etc
Kwasi went to receive his Doctorate, but reflects on his time in middle school and barely graduating

It wasn't because of him and his willingness to learn, it was because of his environment
The high school he went to is now shut down because of the low graduation rates
The Perfect Storm
Kyle says he wonders why this time in particular, why this is impacting the nation and the world more than anything else going on

Kwasi sees it as a two part thing, it's a snowball effect, the anger around these instances continue to grow
The other part of it, has a lot to do with the Coronavirus, people are losing their jobs, having trouble paying rent, feeding their family, etc

They are losing their outlets to grieve, and they go through it for weeks
Then something like this happens and it results in rage
Making the Right Statement
It's important to look to the family of George Floyd, they are angry at the violence coming out of the protests

Some people believe that the anger that people are showing when damaging property, is causing the same anger when lives are lost

But some people are capitalizing on chaos, burning buildings and bringing destruction, and it takes away from the message of changing the systemic issues, it perpetuates it
It brings the spotlight to those who are inviting hate by graffiti-ing, lighting buildings on fire, ec
The conversation needs to prove that protests are making a statement
Poor Leadership
We have a President that is enforcing law and order to remove peaceful protesters in a violent way

The leadership we have is very important, how crisis is approached is really important
"How [as a leader] do you calm the nerves of people, while getting to the root of the problem?"

– Kwasi

We have a lot of people that support Trump, and he doesn't do the best job at leading and supporting the country in a respectful way, especially in these times

Joe mentioned videos out there of undercover cops breaking windows that are 'bait' to bring in stronger forces to shut down the protests
"We should all be asking ourselves, if I care about the messaging, how do I use my sphere of influence to change things?"

– Kwasi

There are so many roots to this problem

How much are we using to fund the police force versus funding education, community services, public health?
How to Support
Joe says this platform (Psychedelics Today) is to create a space for people to give back, have an impact, share stories and support movements like this

Kwasi says to look locally to give your time, money and support

He says look to get involved in local elections, making a small difference in your local community, makes a difference on the larger scale when multiplied

Stay informed for yourself and share that information with everyone else
People are thinking heavily right now "where are my tax dollars being spent?"

Instead of extra funding to the local police force, you can vote for that increase to go toward something else like education
Having the Conversation
Our voice is our vote

Many people who listen to the Psychedelics Today podcast are probably privileged
The psychedelic movement is (and if not, should be) connected to so many other movements like BLM

Psychedelics Today is mainly about social justice, changing the narrative on drug policy, the drug war, psychedelic exceptionalism and access

Kwasi says that for those who have acknowledged their privilege, not to just keep themselves in the pillar of 'because I support the psychedelic movement and its connected to the BLM movement, I've done enough'

He encourages becoming an ally of the BLM movement, as well as any other movement
Privilege
Being a spiritual and privileged person, you have even more time to sit and process and think about all of this, especially when it's not affecting you

It's difficult to analyze one's own privilege

Kwasi says he went on a medical mission to Ghana, where he was born
Going back and seeing what the lifestyle was like there, it shifted a lot in him to understand his own privilege
He had the privilege of coming to America, receiving an education, etc
Because of his education, he is asking himself how to give back
Making Change through Action
If you're going to voice your support, that voice needs follow up with actions

Actions like donating to groups, educating yourself on local authority measures, voting, etc

Sometimes an organization's agenda isn't always aligned with what the people want
Kwasi says that he had a few people randomly venmo him money and it offended him

He doesn't want money, he wants change to be made in other ways
He says for those looking to help, ask first and see what ways those who have been oppressed want to see the change and be supported

"We can all be change makers, and all make a change in this world"

– Kwasi
Final Thoughts
Kwasi wants to bring mental health into communities of people of color

He says email him at kwasiadusei@buffalo.edu
Resources to Support
Reading list
Viewing list
13th: An in-depth look at the prison system in the United States and how it reveals the nation's history of racial inequality.
I Am Not Your Negro: Explores the history of racism in the United States through Baldwin's reminiscences of civil rights leaders Medgar Evers, Malcolm X, and Martin Luther King Jr., as well as his personal observations of American history.
Ways to take action; Donate to victim funds
Official George Floyd Memorial Fund: These funds will also go towards the funeral and burial costs along with the counseling and legal expenses for his loved ones. A portion will go towards the Estate of George Floyd for the benefit and care of his children and their educational fund.
Ways to take action; Donate to organizations
The NAACP Legal Defense and Educational Fund: the NAACP Legal Defense works on advancing the goals of racial justice and equality by protecting those that are most vulnerable in society. Their work includes court cases that work for a fairer justice system, increasing graduation rates among African American students, protecting voters across the nation, and decreasing disproportionate incarceration and sentencing rates.
Communities United Against Police Brutality: The Minneapolis organization was created "to deal with police brutality on an ongoing basis." More information can be found here.
Campaign Zero: The organization uses data to inform policy solutions that aim to ends police brutality. Their vision is to create a better world by "limiting police interventions, improving community interactions, and ensuring accountability."
---
About Kwasi Adusei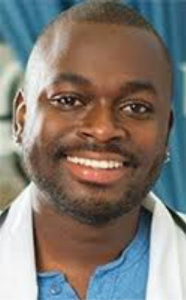 Kwasi dedicates his work in the psychedelic movement to altering the stigma in mainstream channels by promoting the science, the healing potential of psychedelics, and civic engagement. Kwasi is a Psychiatric Nurse Practitioner and graduated from the University at Buffalo. He is the founder of the Psychedelic Society of Western New York and project manager for Psychonauts of the World, an initiative to share meaningful psychedelic stories, with the ultimate goal of publishing them in a book as an avenue to raise money for psychedelic research. He is also one of the administrators for the Global Psychedelic Network, a conglomerate of psychedelic groups and individuals from around the world. Born in Ghana and raised in the Bronx, New York, Kwasi hopes to bring psychedelic therapy to communities of color.

Support the show

---