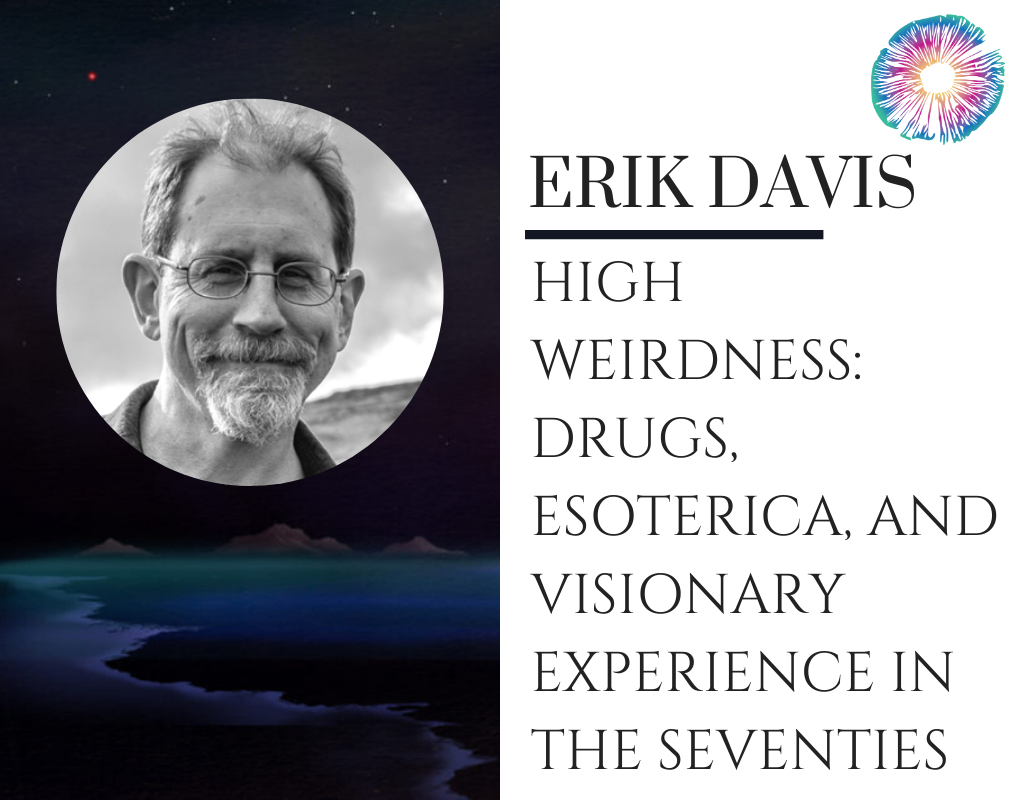 Culture
Erik Davis – High Weirdness: Drugs, Esoterica, and Visionary Experience in the Seventies
May 26, 2020
In this episode, Joe and Kyle interview Erik Davis, Author of High Weirdness: Drugs, Esoterica, and Visionary Experience in the Seventies. In the show they cover topics on La Chorrera, uncertainty, synchronicities and more.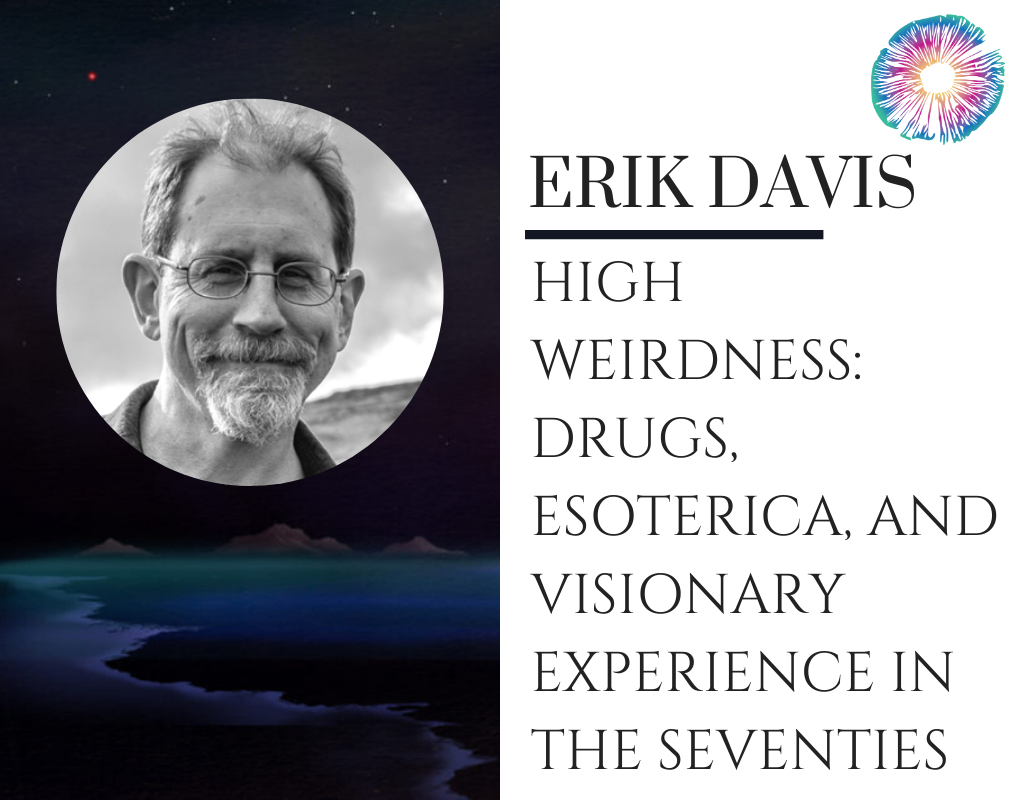 Subscribe
Share
In this episode, Joe and Kyle interview Erik Davis, Author of High Weirdness: Drugs, Esoterica, and Visionary Experience in the Seventies. In the show they cover topics on La Chorrera, uncertainty, synchronicities and more.
3 Key Points:
Erik is the Author of High Weirdness, a study of the spiritual provocations to be found in the work of Philip K. Dick, Terence McKenna, and Robert Anton Wilson.

These 3 authors chart the emergence of a new psychedelic spirituality that arose from the American counterculture of the 1970s. Erik examines the published and unpublished writings of these thinkers as well as their own life-changing mystical experiences.

Erik is America's leading scholar of high strangeness, and talks of synchronicities, uncertainty, and all things weird.
---
Show Notes
About Erik
Erik went into the PhD program and always wanted to write about Phillip K Dick
He got a sense that he didn't want to spend 3 years in Phillip's head
He looked into the works of Phillip K Dick, Robert Anton Wilson, The McKenna brothers, etc

He wanted to find a way to take their experiences seriously, without taking them literally
The Book
Much like understanding religious experiences, unpacking psychedelic experiences involves clinical analysis, free-thinking, pragmatism, and skepticism. "Creative insecurity is one of the greatest gifts of these compounds." People want an answer, but maybe there isn't always an answer. "There's something else that's going on that's more cosmic, and difficult in a lot of ways. I want to invite that difficulty in."
A large reason people have difficulty with uncertainty is because often, there are many "answers" right there, likely from someone trying to sell them something. Studying religion made Davis more critical of these "sellers," but gave him much more sympathy and patience for religious people because of the fact that they're seeking something.
Davis' favorite image for the idea of courage in trying to understand the unknown is that of a tight-rope walker. The tight-rope walker steps away from solid ground, and the only way to survive is to maintain balance. "There is a way of continuing to be reasonable, asking questions, respecting balance and homeostasis, even as you enter into really difficult situations." 
He wanted to tell these stories because "that's what the weird is. [Psychedelic experiences] are great- they can be holy, they can be integrative, they can be healing, they can be unifying, they can be restoring- all those things are true, and they're totally weird! And what are you going to do with that? You're going to pretend that's not there?"
The healing part of psychedelics is great, but viewing psychedelics as a learning tool is equally as important.
La Chorrera
Erik says that it's the great story

He says that no one had taken it seriously, and he wanted people to recognize what their work was, which was their experiences
Its half science, and half a ritual
It was a theater of transformation and novel experience
The purpose is to avoid the traps of blaming it on psychosis, and look at it as a creative venture

"I think a lot of us wrestling with psychedelics and visionary experiences have our own challenge of, how do we put these pieces together?" – Erik
Uncertainty
"I want to invite that difficulty in, it's not always love and light" – Erik

When someone is uncomfortable, people just turn away from it, and they just live in this lie 

Erik says he blames the culture and capitalist scene

Because of uncertainty, there are so many experts ready to sell you something
"The people who are seeking, I have more sympathy for. The people that are selling, I have less sympathy for" – Erik

"If you keep the balance, you can go pretty far and not fall in" – Erik
A lot of conspiracy theorists hand over their sovereign-ness

"I know" gives you an answer
We have reasons to distrust institutions

It's good to have a dose of skepticism
Conspiracy
"Conspiracy theory is a concept that is and has been used to obfuscate real questions" but why do we put our trust in one entity over another? While some of this obviously comes from a growing level of distrust of the media and mainstream authority figures, a lot of it comes from people wanting to avoid "not knowing." "I see a lot of conspiracy theorists just handing over their own sovereign 'not knowingness' and they can gain a false power of 'knowing.'"

Believing conspiracies gives people an answer and story, makes them feel both knowledgeable and a part of something (they're an insider vs. all the others who don't know what's going on), and they're marginalized because they're going against the mainstream system- they thrive in an "us-against-them" conflict.  
Synchronicities
Research synchronicity: "A lot of the synchronicities are actually just books talking to each other in weird and unexpected ways."

 

We are pattern recognition machines on a spectrum. Not recognizing enough can make us viewed as cold and unemotional, but if we see a lot of patterns, we're more open to paranormal or occult ideas. If we see too many, we may have mental issues.

 

These experiences happen, but Davis doesn't believe there's much more to it than that, as we are living in a mystery. "I enjoy the feelings associated with them, but in the same way that we do not "believe" great works of art, I don't leave with some sense that I have now seen something that requires me to revise my worldview. The take-home prize is mystery."
Cults
Erik says he can't write off people like Osho or Crowley

Even if they may have caused abuse or bad things, they have done a lot of great things for humanity

While misogynistic, creepy and cruel, it is rude to not recognize Crowley's contributions. And "when he was on, he was a great writer. Visionary literature."

Genesis P-Orridge said that cults are actually important to the development of humanity. Davis feels that cults can be like theatre- a creative director sets a stage and usually they're the only one who knows everything that's going on, there are practiced, learned scripts, some people like it, while others get screwed and hate it, etc. Cults are more complicated than people give them credit for, and are often seen more negatively because they disrupt families, particularly the role of a parents vs. the parental-like roles of cult leaders. But often, while not a popular opinion, good things can come out of cults.

What's a cult? Its a creative director who sets the 'stage' and script that people learn etc
Links
---
About Erik Davis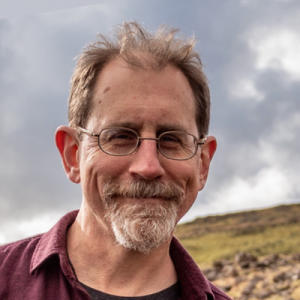 Davis was born during the Summer of Love within a stone's throw of San Francisco. He grew up in North County, Southern California, and spent a decade on the East Coast, where he studied literature and philosophy at Yale and spent six years in the freelance trenches of Brooklyn and Manhattan before moving to San Francisco, where he currently resides. He is the author of four books: Nomad Codes: Adventures in Modern Esoterica (Yeti, 2010), The Visionary State: A Journey through California's Spiritual Landscape (Chronicle, 2006), with photographs by Michael Rauner, and the 33 1/3 volume Led Zeppelin IV (Continuum, 2005). His first and best-known book remains TechGnosis: Myth, Magic, and Mysticism in the Age of Information (Crown, 1998), a cult classic of visionary media studies that has been translated into five languages and recently republished by North Atlantic Press. He has contributed chapters on art, music, technoculture, and contemporary spirituality to over a dozen books. In addition to his many forewords and introductions, Davis has contributed articles and essays to a variety of periodicals. A vital speaker, Davis has given talks at universities, media art conferences, and festivals around the world. He has taught seminars at the UC Berkeley, UC Davis, the California Institute of Integral Studies, and Rice University, as well as workshops at the New York Open Center and Esalen. He has been interviewed by CNN, NPR, the New York Times, and the BBC, and appeared in numerous documentaries. He has hosted the podcast Expanding Mind on the Progressive Radio Network since 2010, and earned his PhD in Religious Studies from Rice University in 2015.
---

Support the show
Leave us a review on iTunes
Share us with your friends – favorite podcast, etc
Join our Facebook group – Psychedelics Today group – Find the others and create community.