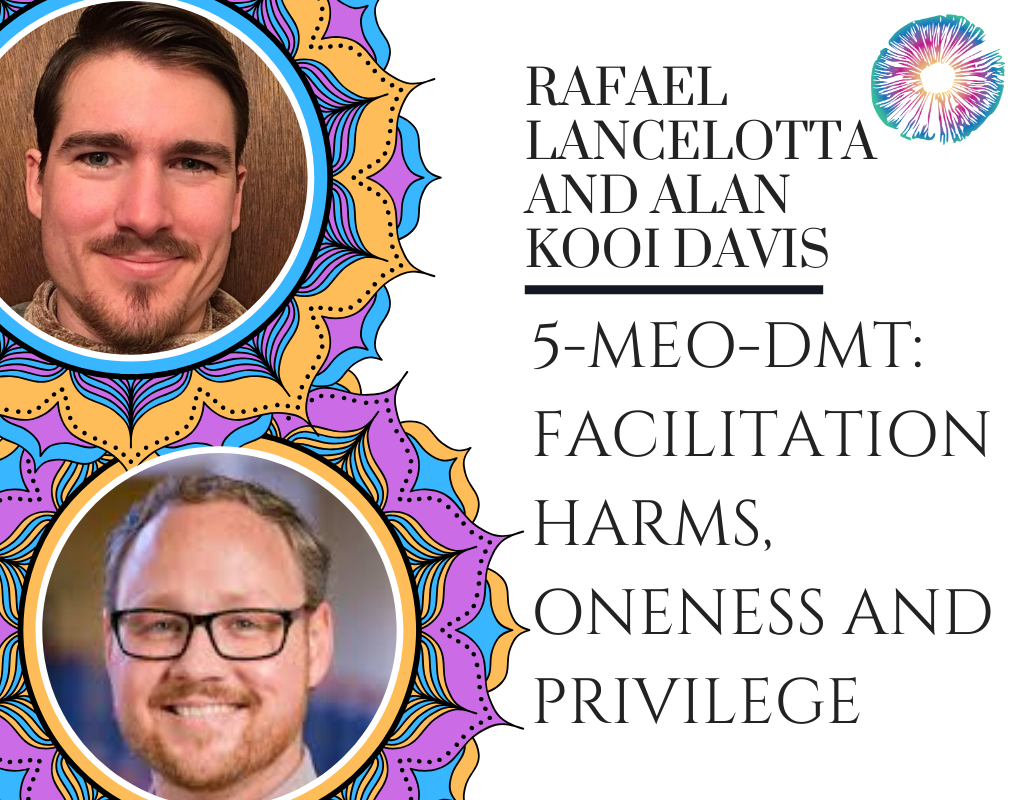 Substances
Rafael Lancelotta and Alan Kooi Davis – 5-MEO-DMT: Facilitation Harms, Oneness and Privilege
December 24, 2019
In today's episode, Joe visits Naropa in Boulder, CO to sit down with Rafael Lancelotta and Alan Kooi Davis. Alan is a Clinical Psychology Professor at Ohio State and Rafael is a legal Psychedelic Therapist operating out of Innate Path in Colorado.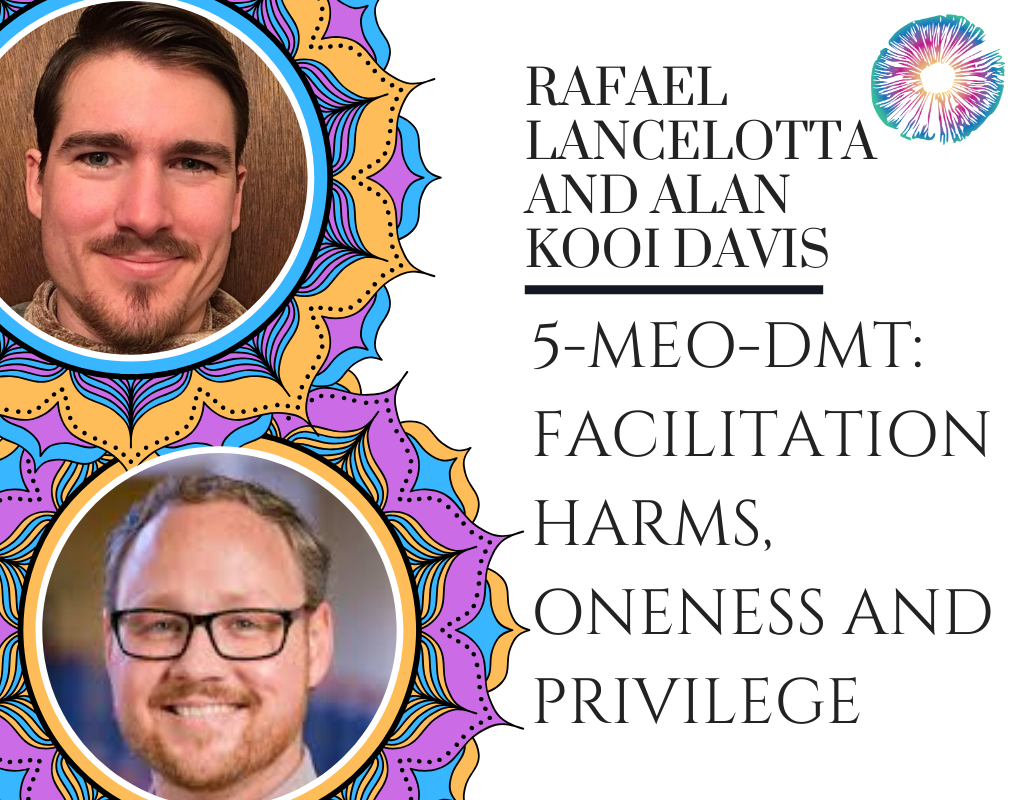 Subscribe
Share
In today's episode, Joe visits Naropa in Boulder, CO to sit down with Rafael Lancelotta and Alan Kooi Davis. Alan is a Clinical Psychology Professor at Ohio State and Rafael is a legal Psychedelic Therapist operating out of Innate Path in Colorado.
3 Key Points:
Facilitation is a huge problem in the 5-MEO-DMT space. Some people take it without the intention of working on it afterward, they are commonly given too much, and also in a poor context. This recipe of poor facilitation and guidance leads to a lot of challenging experiences and a lot of integration work.
The feeling of oneness typically arises when taking 5-MEO-DMT. It can be great for some, but for others, it can be extremely overwhelming and harmful when not provided the correct intention, context and tools to work through it.
Privilege is a huge issue in the psychedelic space. The goal in this space is to make everyone's voice heard, not just those of privilege.
---

Support the show
Leave us a review on iTunes

Share us with your friends – favorite podcast, etc

Join our Facebook group – Psychedelics Today group – Find the others and create community.
---
Show Notes
Rafael
Rafael studied Mental Health Counseling at the University of Wyoming
He is currently at Innate Path in Lakewood, CO doing Ketamine and Cannabis assisted Psychotherapy
Alan
Alan is on the Faculty at John's Hopkins
He is a Clinical Psychologist
He is currently doing clinical research on psychoactive substances
5-MEO-DMT
It is a psychoactive substance that comes from the Sonoran Desert Toad
It's a fast acting and powerful psychedelic substance that is challenging to predict

Some have amazing, beautiful and transcendent experiences, but it also has the ability to bring up challenging and dark things to deal with

It isn't as visual as other psychedelics, it has to deal a lot more with consciousness itself
"It may feel like being shot right into the center of love, or the center of the universe" – Alan
DMT can be more visual, while 5-MEO-DMT can be more spiritual, not that they can't dip into each other
5-MEO-DMT Harms
Alan did a talk on 5-MEO-DMT at Horizons
There are a lot of harms when using 5-MEO-DMT
Both Alan and Rafael have been contacted numerous times about looking for facilitators or about trying to integrate massive and difficult experiences
An ego death, in the right context, can be transformative, but in the wrong context, can be extremely harmful.
The facilitators are the problem

If the facilitators are delivering the medicine in a shamanic practice, and the people using it are coming from a Western mindset, then with goals misaligned, there can be some major issues
People have these grand, god-like experiences when using psychedelics, then feel like they need to become shamans and facilitate these experiences for others and have literally no clue or education on how to properly care for these people using the Toad

Joe says facilitators commonly overdose their users because the toad venom is hard to predict potency
Alan says that the fear response needs to be initiated when extracting the venom from the toad

He thinks it can come up as a huge problem when using 5-MEO-DMT from a fear-stricken animal
Alan says there is a lot of reports of feeling abducted by aliens, and it could be related to the fear response from the toad being hunted for its venom
It's a similar concept to the traumatization of any other animal by the way it is killed and then eating the meat of that traumatized animal

On average, there is roughly 10-20% of 5-MEO-DMT in the venom
Oneness
When someone becomes 'one' with everything, it takes a lot of detailed integration

When someone becomes 'one' with everything, that would also mean that they experience the suffering of everything around them

When the rational mind comes back online, if the person does not decide to take action, it can be seriously overwhelming to feel that oneness

Integration has part to do with the experience but then the other part is everything before it, our family, relationships, job, our personality, etc.
"Yeah its cool that we are one with the universe, but so is everything else" – Rafael
Power and Privilege
Privilege means having a voice, but it also means position in society, gender, race etc
In psychedelics, for so long, it has been so hard to find a voice

But with this psychedelic renaissance, it has become so much easier to speak up about psychedelic use, research, etc

The people within the scientific community get put on a pedestal to speak about psychedelic research
Alan says his goal as someone in the middle of the research role, is to create community, to bring every voice to be heard
Being connected to psychedelics in anyway, used to mean prosecution

There are still imbalances that need to be looked at

The psychedelic renaissance is a chance to look at systemic issues
We need to determine what our personal values are, and values of the whole community, and whether or not they are aligned
Final Thoughts
Alan says his goal is to continue having a voice and allowing others' voices to be heard in this space
Rafael says his goal is to make this therapy more available to those who can benefit from it and not just for the privileged
Links
---
About Rafael Lancelotta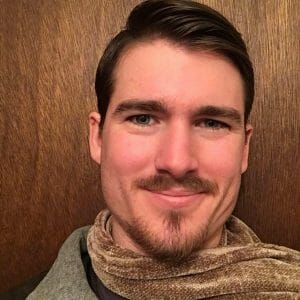 Rafael is a graduate from the University of Wyoming in Mental Health Counseling. He has worked as a wilderness therapy guide with adolescents and young adults experiencing a wide range of emotional and psychological challenges. He has also worked as a counselor at the Behavioral Health Services unit of a psychiatric hospital treating severe and persistent mental illness and medically supervised drug and alcohol detox. He has worked on several research projects studying the epidemiology of 5-MeO-DMT use in the global population and is also the administrator of 5meodmt.org, an online forum dedicated to hosting community discussions on harm reduction, integration, and safe practices around 5-MeO-DMT use. He is interested in the use of psychedelics paired with therapy for increased resiliency, mental health, and openness. He believes that the counseling relationship is essential to deepen, enhance, and actualize the benefits of psychedelic-assisted therapy. He is passionate about finding ways to make psychedelic-assisted therapies available to all those who may benefit from it as well as helping to raise awareness as to responsible clinical applications of psychedelics/entheogens.
About Alan Kooi Davis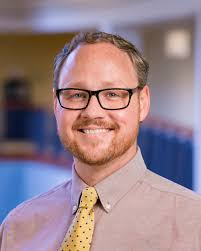 Dr. Alan K Davis is an Assistant Professor of Social Work at The Ohio State University and an Adjunct Assistant Professor in the Psychedelic Research Unit at Johns Hopkins University. Dr. Davis's clinical experience includes working with people diagnosed with trauma-based psychological problems such as addiction, PTSD, depression, and anxiety. His clinical expertise includes providing evidenced-based treatments such as motivational interviewing, cognitive behavioral therapy, acceptance and commitment therapy, and psilocybin-assisted psychotherapy. Consistent with his clinical interests, his research interests and expertise focus on contributing to the knowledge of and ability to help those suffering with substance use and mental health problems, understanding how to improve clinical outcomes through examining new treatments, and developing ways to conceptualize substance use and mental health problems through a strengths-based approach.