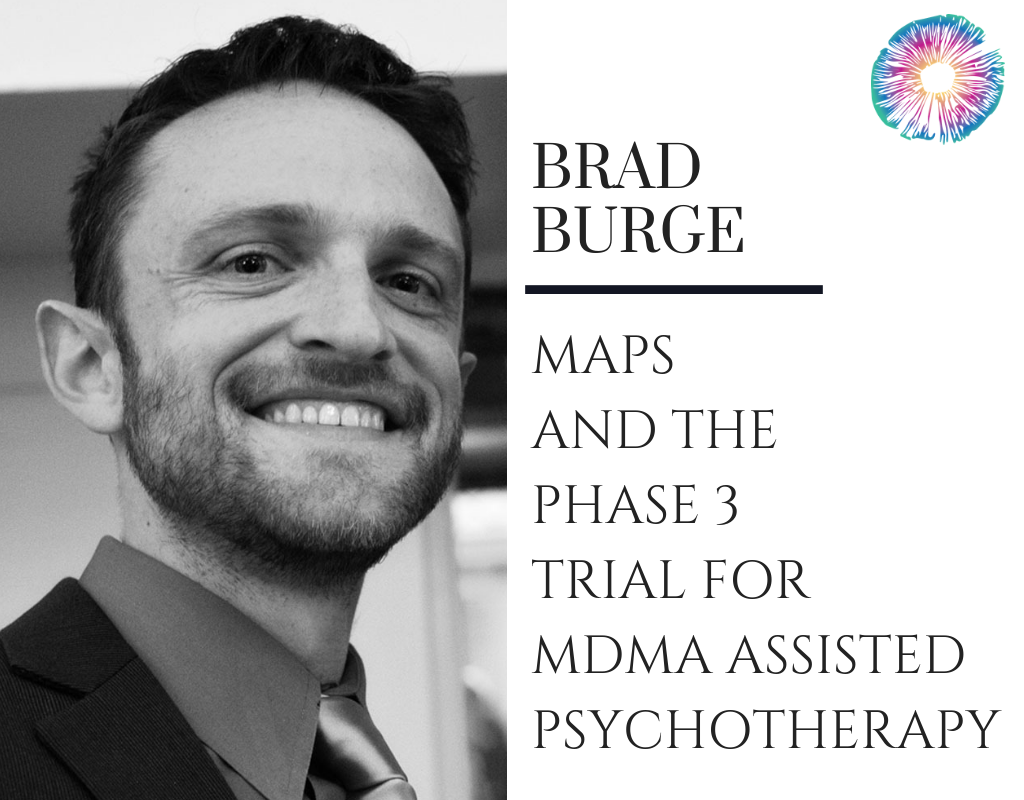 In this Episode, Joe interviews Brad Burge, Director of Strategic Communications at MAPS. In this episode they discuss the Phase 3 Trial for MDMA Assisted Psychotherapy, contradictions and Expanded Access.
3 Key Points:
MAPS is about to run Phase 3 Trials of MDMA Assisted Psychotherapy
If MDMA passes this third phase, it will still be tricky to get insurance involved. But the cost of one series of MDMA Therapy is much cheaper than a lifetime of typical pharmaceutical drugs and therapy sessions to heal PTSD.
The only reason for-profit companies haven't gotten involved before was because there wasn't a promise on their investment. Finally, for-profit companies (like Compass Pathways) are interested in advancing these medicines (Psilocybin and MDMA).
---

Support the show
Leave us a review on iTunes

Share us with your friends – favorite podcast, etc

Join our Facebook group – Psychedelics Today group – Find the others and create community.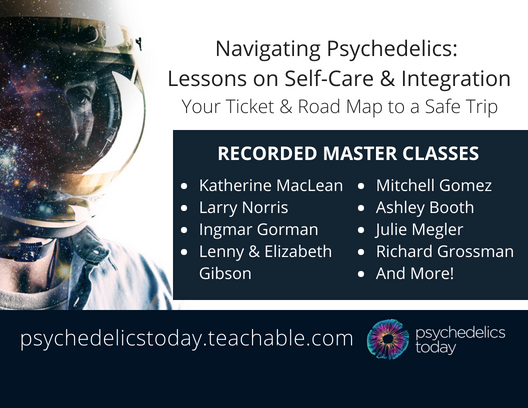 ---
Show Notes
MAPS
Phase 3 Study
They are now in Phase 3 Trials
They started recruiting at 14 sites (US, Canada and Israel) and are recruiting 150 volunteers with severe PTSD
The Future of MDMA Assisted Therapy
Breakthrough Therapy Designation
After phase 3 trials, if all goes well, it would mean that MDMA would be the drug to be used (only) alongside Psychotherapy
MAPS is training therapists, counselors and social workers

One way to get more people educated who are interested in this would be taking therapy interns in and having them gain credits for interning and learning alongside trained therapists
Access
Expanded Access is known as 'compassionate use', a program by the FDA that allows people to receive a treatment that is still in trials
In order to administer the therapy you are required to get a DEA schedule 1 license
"If there's one thing that changes public perspective on psychedelic therapy, its individual stories of people who have been healed, transformed by or positively or even negatively affected by them in some way" – Brad
They have published many studies of the trials

The most recent was the Boulder study, 76% of people didn't have PTSD a year after MDMA assisted therapy

Insurance won't cover expanded access, it will have to pass Phase 3 trials until insurance can be used in MDMA Assisted Psychotherapy
The MDMA is a very small cost (fraction) of the total cost, it's the hours on hours of psychotherapy that cost so much
But the cost of one MDMA Therapy Session process is much cheaper than a lifetime of pharmaceutical drugs and therapy sessions to heal PTSD
Argument
Joe says he hears this strange argument that people say "giving soldiers MDMA just makes war easier"

Brad says it's not about putting these people back into war, it's about healing the retired veterans to help them adapt back into their everyday life
"MDMA Assisted Psychotherapy is going to make them a better lover not a better fighter" – Brad
"If there's one commonality in psychedelic experiences, its that things are connected." – Brad
Compass Pathways
Joe mentions that people are scared to see a business come in that's acting like a normal pharmaceutical company
MAPS is not tied at all with Compass Pathways
Out of the top two things Americans are mad about, at least one of them is the Pharmaceutical Industry
Finally, for-profit companies are interested in advancing these medicines (MDMA)

The only reason for-profit companies haven't gotten involved before was because there wasn't a promise on their investment
Capitalism has a tendency to put profit first
"Money can be used for good as well as evil" – Brad

MAPS has raised over 70 billion dollars all from donations
Compass owns its own safety data
Part of the goal of a patent is to protect the investment
Zendo Project
MAPS Psychedelic Harm Reduction and Peer Support resource

Tim Ferriss has volunteered for Zendo
They offer trainings on site at the events
They will be hosting a harm reduction webinar right before festival season
Rave Act
The Department of Justice announced that providing free water and harm reduction education are not violations of the rave act
Pharmaceutical MDMA
The pharmaceutical grade MDMA costs 800,000 for one kilogram
It won't be available in bottles, it will be available in bubble packs

More than one is never needed
Involvement
2021 or 2022 is the next Psychedelic Science Conference
Joe is starting a Psychedelic Club in Breckenridge, CO
Links
---
About Brad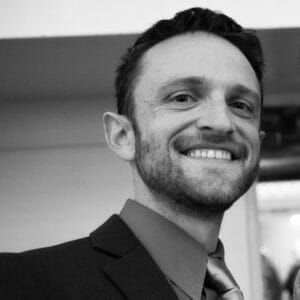 Brad Burge is Director of Strategic Communications at the non-profit Multidisciplinary Association for Psychedelic Studies (MAPS). Brad earned his B.A. in Communication and Psychology from Stanford University in 2005 and his M.A. in Communication from the University of California, San Diego in 2009. He began working with MAPS in 2009, where he engages daily with journalists and media producers around the world to enhance public knowledge about psychedelic research, while also helping develop and evolve MAPS' brand and outreach strategy. Brad is passionate about finding healthier, more effective, and more compassionate ways for humans to work with the pharmaceutical and digital communications technologies of the 21st century. When he's not plugged in, you'll find him in the mountains, carrying a backpack, somewhere down a long trail.