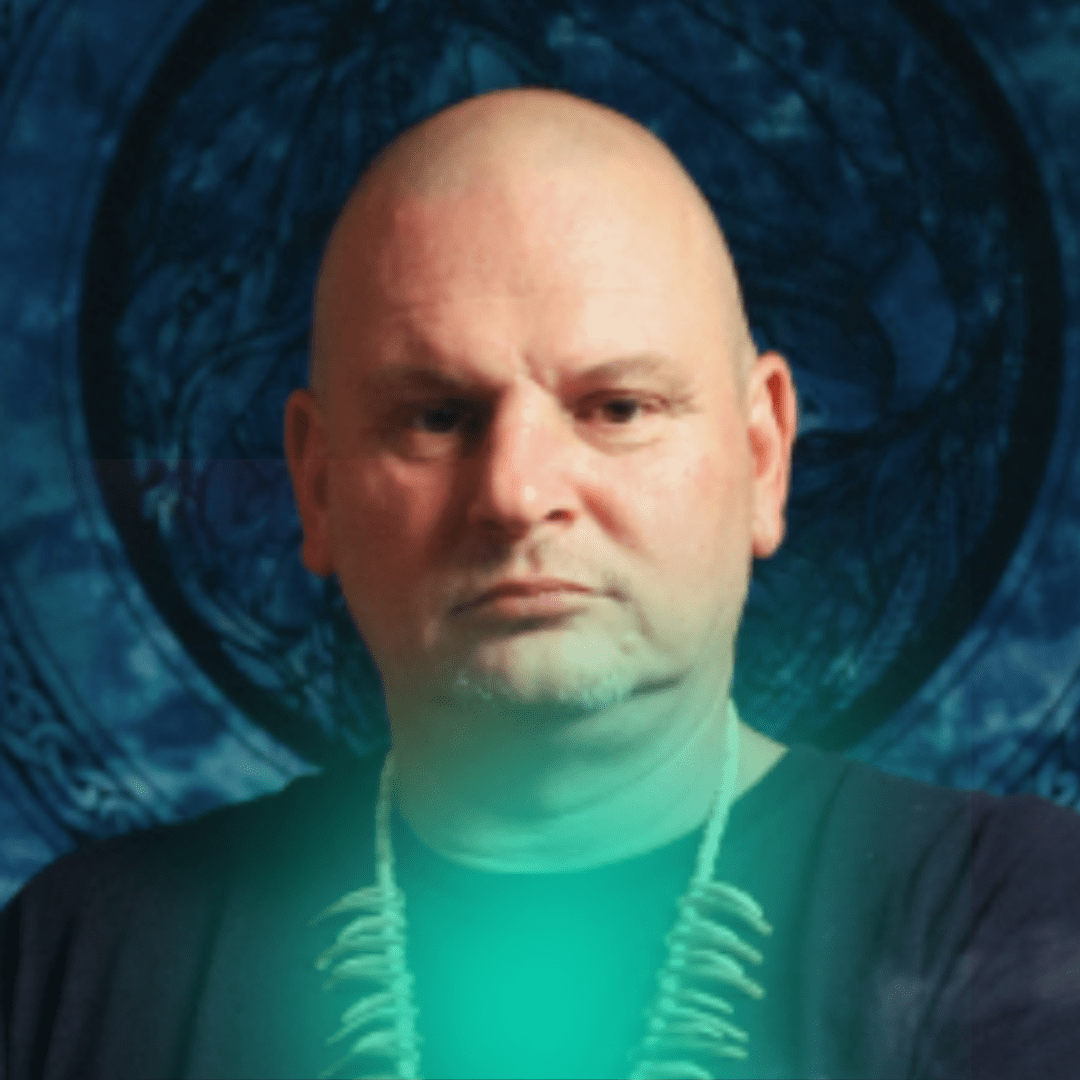 In this episode, Joe interviews Steve Hupp, the Host of Kentucky Ayahuasca, a new series on Viceland. Topics include Steve's background and how he wants to impact the American Ayahuasca scene through his work.

3 Key Points:
Kentucky Ayahuasca is a docu-series on Viceland about Shaman, Steve Hupp as he works with people seeking healing from severe emotional and physical issues.
Steve comes from an unusual background of career criminal and bank robber, and because of his time in prison with a Peruvian Shaman, has decided to bring the tradition to the United States.
Steve is careful not to mock what shamanism is by creating ceremony in the States. He wants facilitation to be done as safely as possible and is simply trying to help people through Ayahuasca ceremony.
---

Support the show
Leave us a review on iTunes

Share us with your friends – favorite podcast, etc

Join our Facebook group – Psychedelics Today group – Find the others and create community.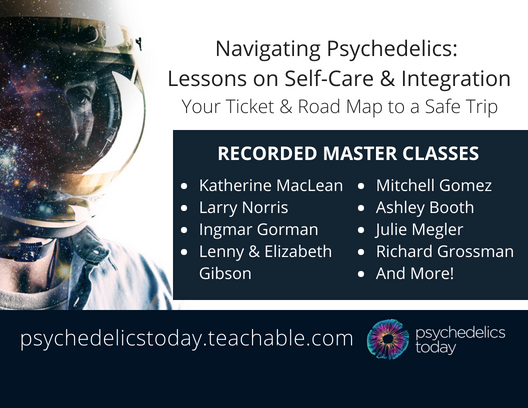 ---
Show Notes
About Steve
He was a career criminal who robbed banks

It landed him in prison and put him into the same cell of a Peruvian shaman who had overstayed his visa and was probably doing some facilitating in the States
His name was Guadalupe and Steve called him Loopy because of the things he was talking about
But here and there Guadalupe would say something that would resonate with Steve days and weeks later that just made sense
Prison
He spent 4 years in prison

He got into the federal system because he had beaten the state system so the federal system picked up the case
Steve pleaded guilty and made a deal with them to give them their money back
He also agreed not to sue the police for opening fire on him
He was one of the first bank robbers released on a bond
Religion and Spirituality
Up to that point he was an Atheist

He decided that something else was keeping him alive for something because of what he survived during the police chase

Steve says he's seen how religious law worked by seeing gangs turn into congregations
He says he is no longer an Atheist after having experience with Ayahuasca
He had an epiphany that "anything is possible" and he decided he wanted to bring this to everyone
He started to have coincidences that led him to facilitation
Shamanism
Steve isn't trying to defraud what Shamanism is, but he is trying to tailor it to the American way of life

He says the Shaman in the jungle has a different context than an American does

Joe mentions that people get upset about how the word 'shaman' is used

Steve says 'shaman' comes from the Siberian word, 'saman', which means "to know" but has been branded by anthropologists
He also says shamanism is the oldest world religion

Joe brings up that so many people suggest doing Ayahuasca in the Amazon because that's where the spirit of the plant is, but he also mentions that the same type of biodiversity exists in Kentucky too
Purpose
Steve says they face reverse-racism because they can't work with native tribes because they are white, but he's just looking to bring everyone together
"If we don't start helping our little blue sphere heal, it's all we've got" – Steve
He said he had more fear transitioning into Ayahuasca facilitation than any bank he's robbed because he had to put his name on it
His intent is not to build a cult, he believes we are at the dawn of a new world and we are all in this together
Helping Addiction with Ayahuasca
Steve says he believes there are no addicts, just unbalanced humans

Joe says he read recently that the term "addict" keeps people in their problems
When he helps people who are addicted to drugs, and they drink Ayahuasca, they realize the drug is not the problem, but the guilt and the shame about using the drug is the problem
Plant Teacher
Steve believes we are intergalactic children
We could use our technology and knowledge to better us rather than being so distracted by the 'lines in the sand'

He says we could feed everyone on the planet with land the size of Texas

What Ayahuasca is trying to teach us is to be kind to each other and we have that choice everyday
We need to get past this barbaric attitude of domination
"I know I've got grandchildren that I may never see, but I've got to try to leave them a world better than the one I've found" – Steve

If we were to teach our kids to teach our grandkids something, we wouldn't be handing them millions of dollars in national debt
Its a non-violent change
"What if we collectively manifested accountability in our government?" – Steve
Law Enforcement
Steve believes law enforcement shouldn't be able to have more power than soldiers at war

Soldiers in Iraq can't fire unless they have been fired upon
Shaman University
No one has ever done this before, Steve wants to put together a structure to make sure this operation is done ethically

He wants to lay the foundation for people to participate in Ayahuasca ceremony safely
He says anybody can brew Ayahuasca, but doing it safely and properly is key

Joe encourages viewers to check out the series on Viceland
Steve also encourages listeners who want to do Ayahuasca abroad to do tons of research before attending to make sure there are proper facilitators, ethical procedures and quality emergency response techniques and resources
Links
Kentucky Ayahusca on Viceland
Website
Check out our online course, "Introduction to Psychedelics"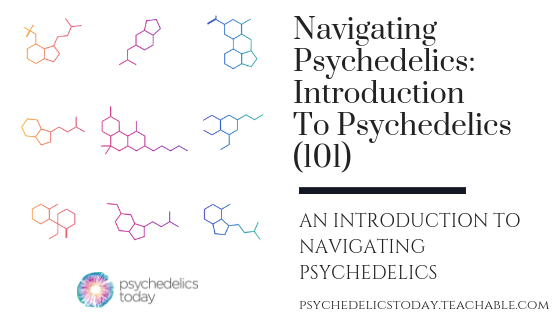 ---
About Steve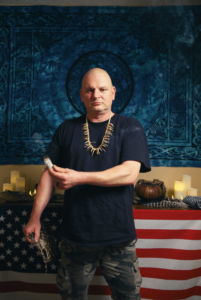 Steve Hupp had spent time in the Military. He was lost in materialism, drug abuse, alcoholism and pride that led him on a 5 year bank robbing spree that ended with him in Federal Prison, where he met his first Shaman, a cellmate. Now he is an Ayahuasca Shaman performing psychedelic healing ceremonies in Kentucky. Steve has worked with Ayahuasca for 15 years, trained by a Shaman from South America on how to work with Ayahuasca. He has spent much of that time working alone and experiencing many visions and entities that called him to found Aya Quest.
---