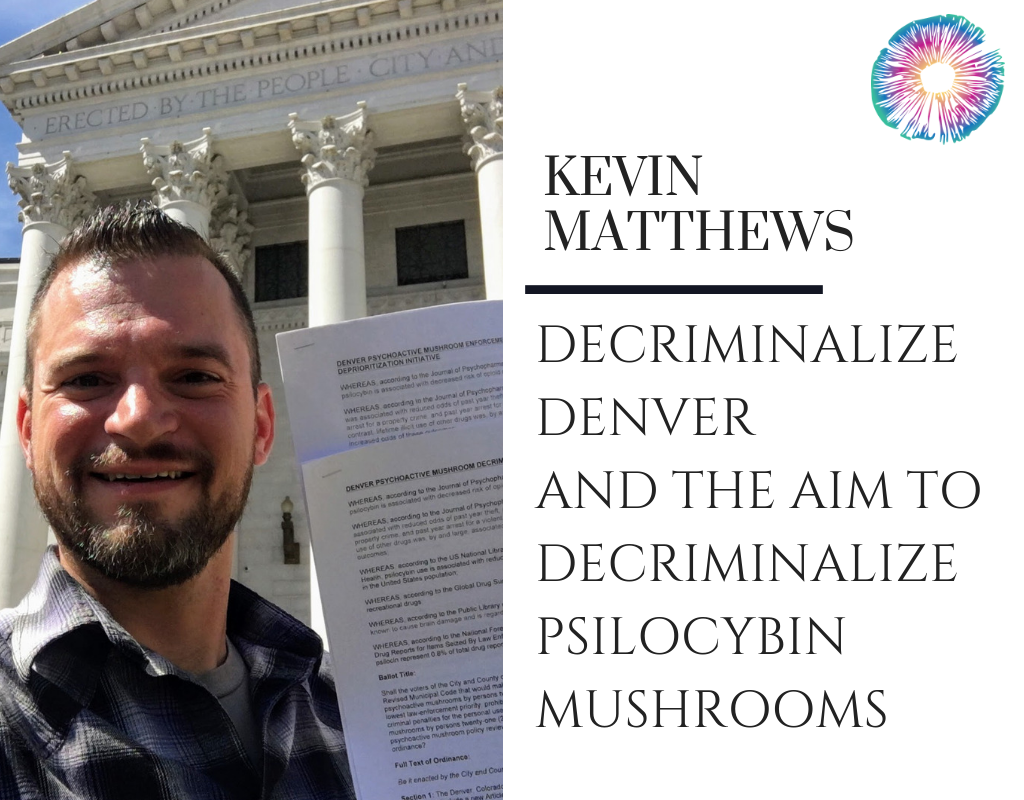 In this episode, Joe sits down with Kevin Matthews, Campaign Manager of Decriminalize Denver, the group looking to decriminalize magic mushrooms. During the show, they cover topics such as the Right to Try Act, therapeutic success and what it might look like to have Psilocybin decriminalized in Denver.
3 Key Points:
Decriminalize Denver's efforts are aimed to decriminalize Psilocybin Mushrooms in the city of Denver, CO., and are currently getting signatures to be on the May 2019 ballot.
The Federal Right to Try Act allows a person with a life-threatening illness to use any substance that has passed phase one clinical trials.
There is so much research and data on the benefits of Psilocybin Mushrooms, and being in an age of social media sharing, people are waking up to the idea of mushroom decriminalization.
---

Support the show
Leave us a review on iTunes

Share us with your friends – favorite podcast, etc

Join our Facebook group – Psychedelics Today group – Find the others and create community.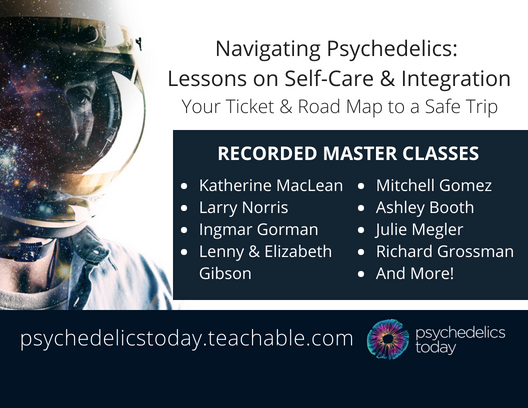 ---
Show Notes
About Kevin
Kevin is a part of the group, Decriminalize Denver

The group submitted the ballot initiative called the Denver Psilocybin Mushroom Decriminalization Initiative and they are getting signatures to make the May 2019 ballot

Kevin became interested in mushrooms after leaving as a Cadet at the US Military Academy due to major depression

He was interested in Psilocybin Mushrooms impact on depression
Talking Publicly about Psilocybin Use
"Self-healing from psychedelics" is something most people want to be careful talking about

Does it uninspire therapists?
Does it ruin the medical model?

Kevin states that people are afraid to talk about it because they are a schedule 1 substance

Those who are willing to take the risk to talk about it are because they believe that mushrooms might have the best impact on them
Right to Try Act
Kevin knows someone with PTSD and tumors who is prescribed to Psilocybin under the Federal Right to Try Act

Anyone who has a life-threatening illness can use any substance that has passed phase one under clinical trials
His psychiatrist said that the psilocybin has been nothing short of miraculous in its effects
He takes 1.5-2 grams of dried mushrooms every 7-10 days
It puts him in control of his own protocol
Trump just signed the Federal Right to Try Act this summer, Colorado has had their own since 2014
Generational Mushroom Use
Joe says that the media landscape has really changed in the past few years and so much more research and information is becoming accessible to everyone
Veterans for Natural Rights group is supporting this mushroom movement
After the Controlled Substances Act of 1970, a lot of people went underground with their use

30 million people in the country have used psychedelics in the last decade
More young people now are using psychedelics than the same age group used psychedelics in the 60's
Decriminalize Denver
The goal of the group is to decriminalize the personal use and personal possession of Psilocybin mushrooms, including the propagation of mushrooms for personal use
"Our main goal with this is to keep individuals out of prison, help our vets, and help our loved ones who suffer from these traumas" – Kevin
Colorado Always Making Progress
Right now, Colorado state legislature is looking at safe injection sites and different kinds of penalty such as rehab instead of incarceration

Joe says Denver is a kind of microcosm of the whole nation, it has an interest in both sides of an issue, instead of just one sided

"Mushrooms help, in a very profound way. And opening that door is the first step to changing people's minds, both metaphorically and physically." – Kevin

The medical applications of Psilocybin are huge such as for a stutter, autoimmune issues, anxiety and depression
Talking about Psilocybin
Kevin says you can't have a conversation without two opposing sides

He is excited for when the conversation starts because there is a ton of points on why Psilocybin is proven to be effective
John's Hopkins said that Psilocybin should at a minimum be a Schedule 4 (same level as prescription sleep aids) source

Schedule 1 means "no medical value and high risk of abuse"

From the clinical research and population studies alone on Psilocybin, we know that's false
Decriminalize Denver's Current Focus
Getting all 5,000 signatures (2,000 so far) by January 7th
Coalition building, doing some fundraising
Getting volunteers activated
After getting all the signatures, then they will be on the ballot. Once on the ballot, the campaign and outreach starts
Using Psilocybin for Therapy
Joe brings up a story about his teacher Lenny Gibson who had multiple bouts of cancer and is a psychedelic scholar. Lenny was incredibly mad at Tim Leary because he was in cancer support groups and imagines how many more options cancer patients would have for pain if drugs were not made illegal
Looking at decreasing suffering, it would be special for the Denver population to find relief in anxiety and depression before going into a life-threatening surgery, etc.
If this turns into a regulatory medical paradigm, licensure is important

How do we create the paradigm to open the work in a professional therapeutic manner?
Grand Rounds
Doctors will get together around a case study and share it within the medical community

It's a way to share and practice case studies organically and internally

With social media alone 30,000 people can be reached a month

Typing in to Google "benefits of mushrooms" brings up a ton of research

When people hear about John Hopkins, NYU, Harvard, UCLA Medical Center, and all of these companies that have already been doing the research they become more interested

Medicalization does not equal rescheduling

It takes the breaking up of a family after prison time of a drug offense, 7 generations to recover

Joe knows of a case where someone in Colorado who got busted for having mushrooms only ended up serving 2 weeks and didn't get a felony for it

In 2005 New Mexico Court of Appeal said that cultivation of psilocybin mushrooms does not qualify as the manufacture of a controlled substance, as long as they aren't dried
Mushrooms are Beneficial, Not Harmful
How do we ruin fewer lives by legalizing mushrooms and keeping people out from behind bars?
Mushrooms can put you in touch with yourself and help connect yourself to others
Feedback
Most of the responses are, "Hell yeah I'm going to sign this!" or "This saved my life"

Kevin says when someone says no, it's all about educating them

They had 45% support it and 20% maybes
Working with the City
The bill would include a Psilocybin Mushroom Policy Review Panel, a city level committee made up of health professionals, Police, Denver Sheriff's office, city attorneys, etc
Final Thoughts
Kevin wants as many people as possible willing to participate to volunteer
They will be starting public Q&A twice a month (and live streaming them)
Links
Check out our online course, "Introduction to Psychedelics"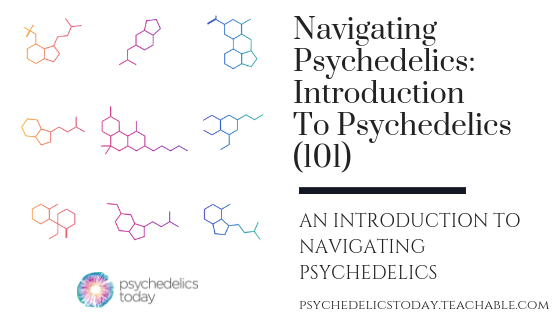 ---
About Kevin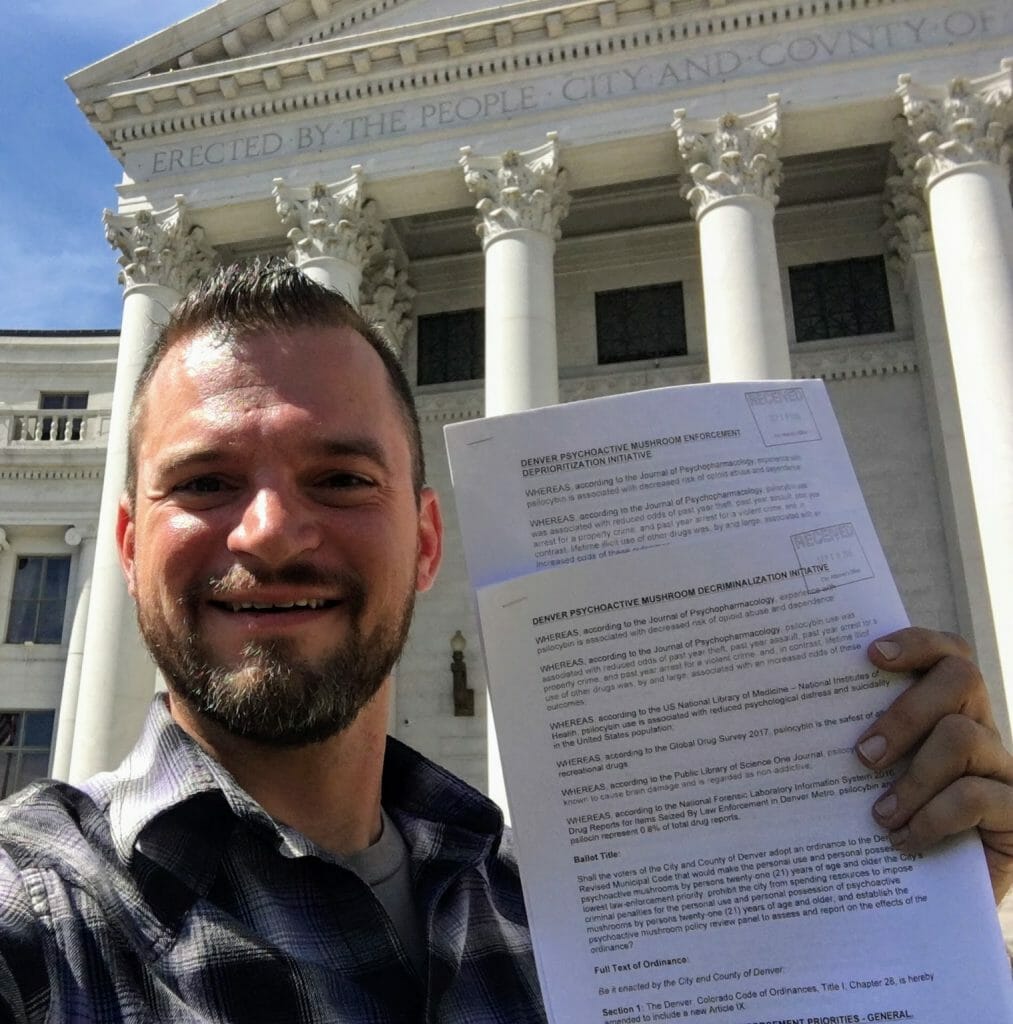 Kevin Matthews is leading the decriminalization of Psilocybin mushrooms in Denver, Colorado. He and his group of dedicated volunteers are currently collecting signatures to make the May 2019 Ballot.