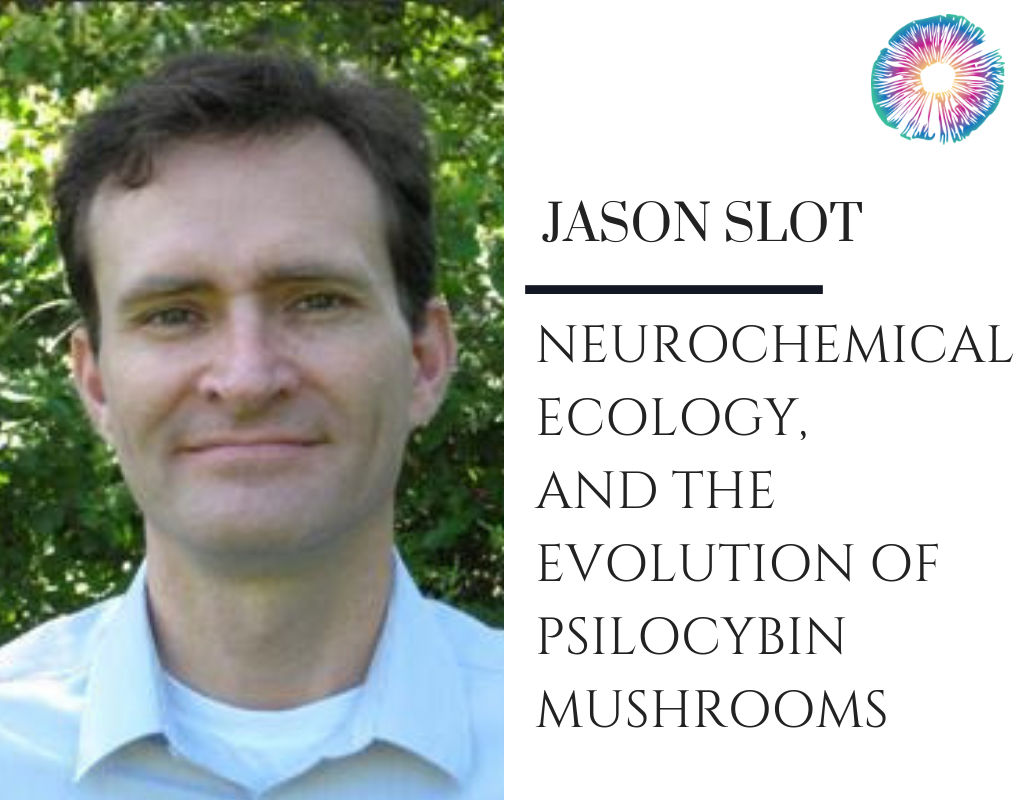 Substances
Brian Pace and Jason Slot – Neurochemical Ecology, and the Evolution of Psilocybin Mushrooms
November 20, 2018
Download
In this interview, Brian Pace interviews Dr. Jason Slot at Ohio State University. In the show, they talk about Jason's contributions of the psilocybe genus. Jason is in the faculty at OSU in the department of plant pathology.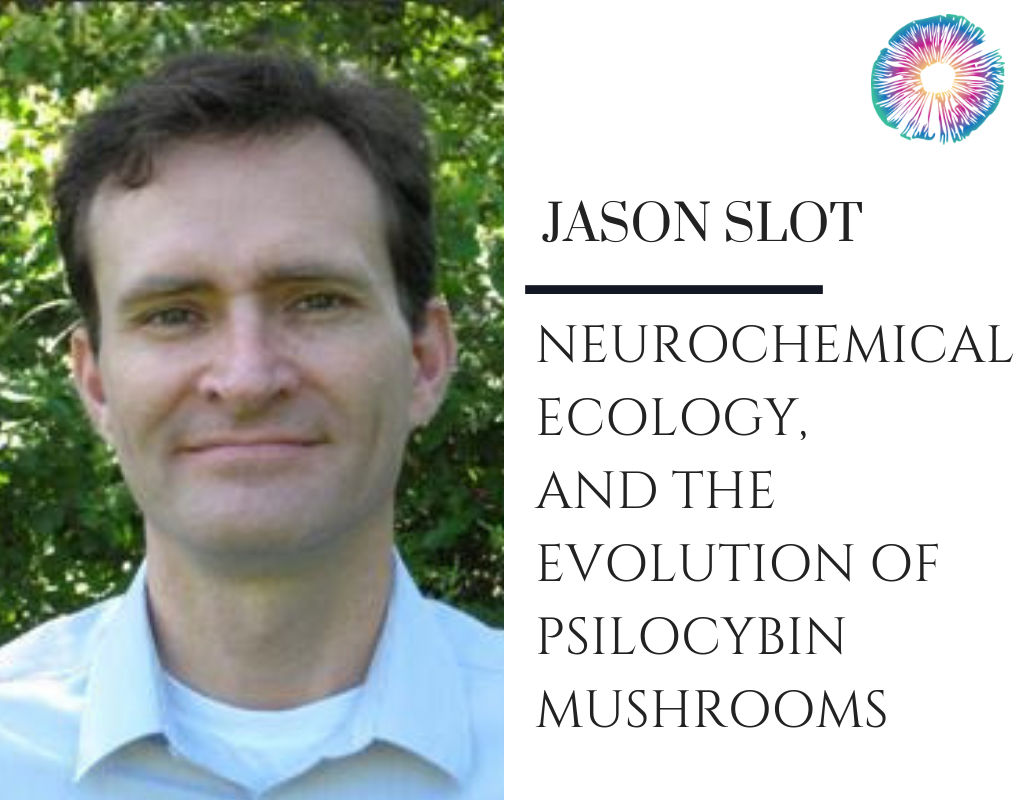 Subscribe
Share
Download
In this interview, Brian Pace interviews Dr. Jason Slot at Ohio State University. In the show, they talk about Jason's contributions of the psilocybe genus. Jason is in the faculty at OSU in the department of plant pathology.
3 Key Points:
There are over 200 species of mushroom forming fungi that produce psilocybin, and Jason studies how and why these organisms produce the psychoactive compound.
Animals seek altered states of consciousness as a potential evolutionary mechanism.
Mushrooms use horizontal gene transfer to pass on their psychoactive properties.
---

Support the show
Leave us a review on iTunes

Share us with your friends – favorite podcast, etc

Join our Facebook group – Psychedelics Today group – Find the others and create community.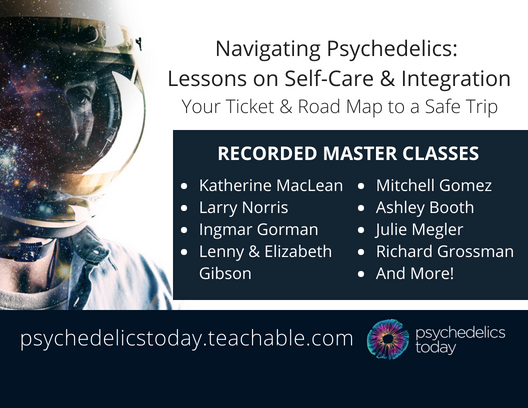 ---
Show Notes
About Jason
"There weren't many mycology job postings in the area, and a job came up for someone to study the evolution of fungal genomes" – Jason

It all just fell into place
What is Neurochemical Ecology
Ecology is the interaction among organisms and their interaction with their environment

Neurochemical ecology is a special case where the chemicals are specifically targeted to processes of nervous systems in animals
There is an opportunity for plants and fungi to produce drugs and compounds that manipulate their behavior or inhibit their eating
Species that Produce Psilocybin
There are over 200 species of mushroom forming fungi that produce psilocybin

Jason has found many more
Distribution of Psilocybe
Mushrooms were anatomically modern
There were flowering forests and wood that spanned to each of the poles

The supercontinent would have broken up after that and as the continents separated, so did the mushrooms
Humans have been distributing psilocybe through the dung of migrating animals
Columbian Exchange
During colonization from the old world to the new world, there was the biggest exchange of fungi

If the amount of biomass and dung expands, then the number of fungi species evolves and grows
The underlying change in the climate that changes the planet from forested to open grasslands also has an impact
During human evolution, psilocybe has been around the whole time
These neurochemicals have dated human genus
Serotonin
Serotonin is analogous to psilocybin
Bacteria was the first organism making serotonin
Insects produce serotonin

"Serotonin is a great key, it fits into a lot of different locks and is used in a lot of different ways" – Jason

It's in plants, its in amoebas, and its in animals
In animals, they have specialized a lot of different receptors that respond to serotonin
Serotonin only interacts with one type of receptor in the body
Altered States of Consciousness
"It must be like something to be a bat, and it must be different than what it's like to be a human, what must it be like to be a bat under the influence of psilocybin, is it anything like a human?" -Brian
Animals seek altered states of consciousness

Bees seek out fermented grapes
We have video footage of foxes taking huge bites out of Amanita Muscaria
Seeking out intoxication is a natural human drive
Maybe the desire to seek out these altered states of consciousness is an evolutionary mechanism that is happening

If you search out new ways of perceiving the world, you may come upon a new pattern that your group of species learns how to live better

If ants come back to the hive too drunk, they get punished and get bit
Language
One of the ways humans distinguish ourselves

We have specialized vocal chords, and tongues that make our language unique

Terrence – Stoned Ape Theory – the thesis was that psilocybin mushrooms were a part of the diets of the hominids
There was some kind of co-evolutionary relationship that may have resulted in human language
Psilocybin's role in our development
"What kind of role did psilocybin mushrooms play in our development?"

The hominids came down from the trees and now they are standing upright

We have to look at opportunity, constraints, etc.

If the ape eats psilocybin, it may have an idea or understands its environment better
It may help the ape acquire more food or expand into new territory
The access to food and changes in locomotion are huge forces in our evolution
Having fire to cook our meat and change our availability to nutrients is one of the biggest forces in evolution of human consciousness than mushrooms
Horizontal Gene Transfer
Vertical transfer of information means from parent to offspring

Horizontal transfer of genetic information happens between species
One bacteria has a gene to resist an antibiotic, and another doesn't. One bacteria can obtain that gene from the antibiotic resistant bacteria (ex. Antibiotic-resistant staphylococcus)

Gene transfer can happen in multicellular creatures like mushrooms

Fungi are exchanging genes through different species
Paneolis Mushrooms did not inherit the biosynthetic pathway to produce psilocybin, they received it from a totally different genera
KT Extinction
A comet impact that caused havoc and climate change that resulted in the extinction of dinosaurs

Mega herbivores, putting out tons of herbivore dung

The genes to make psilocybin were acquired by a dung loving Paneolis from a dung loving Psilocybe

Dung attracts flies, but it doesn't kill the insects that eat psilocybin

Psilocybin is one of the safest drugs for consumption
The amatoxin in Amanita Muscaria (The Destroying Angel, commonly mistaken with Matsutake), interrupts the central part of cellular metabolism
Identifying Genes in Psilocybin
He sequenced 3 different species of mushrooms that make psilocybin, and then looked at one species that didn't make psilocybin

They take two pieces of DNA and then compare them
They all have those genes, but how did they get them?
Validated the biosynthesis of psilocybin

Mediated Horizontal Gene Transfer

When fungi are under stress they take the DNA from their environment
Cicada Parasitism
There are cicada pathogens that infect the cicadas before they emerge from their 'underground' and their rear end is transformed into these spore producing structures

They fly around and drop their spores all over

Are these plants or fungi are using any of these neurochemicals in house for cognition?
Turing test – a computer can convince you that it's human
Link
Check out this FREE online course, "Introduction to Psychedelics"
---
About Jason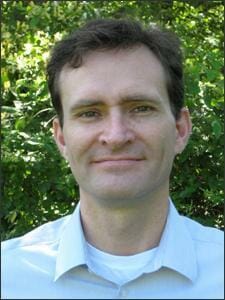 Jason Slot is an Evolutionary Biologist that studies topics in three major areas, the genomic and metabolic bases of fungal adaptation and niche, horizontal gene transfer mechanisms and the evolution of symbioses. He is in the Department of Plant Pathology at Ohio State University.