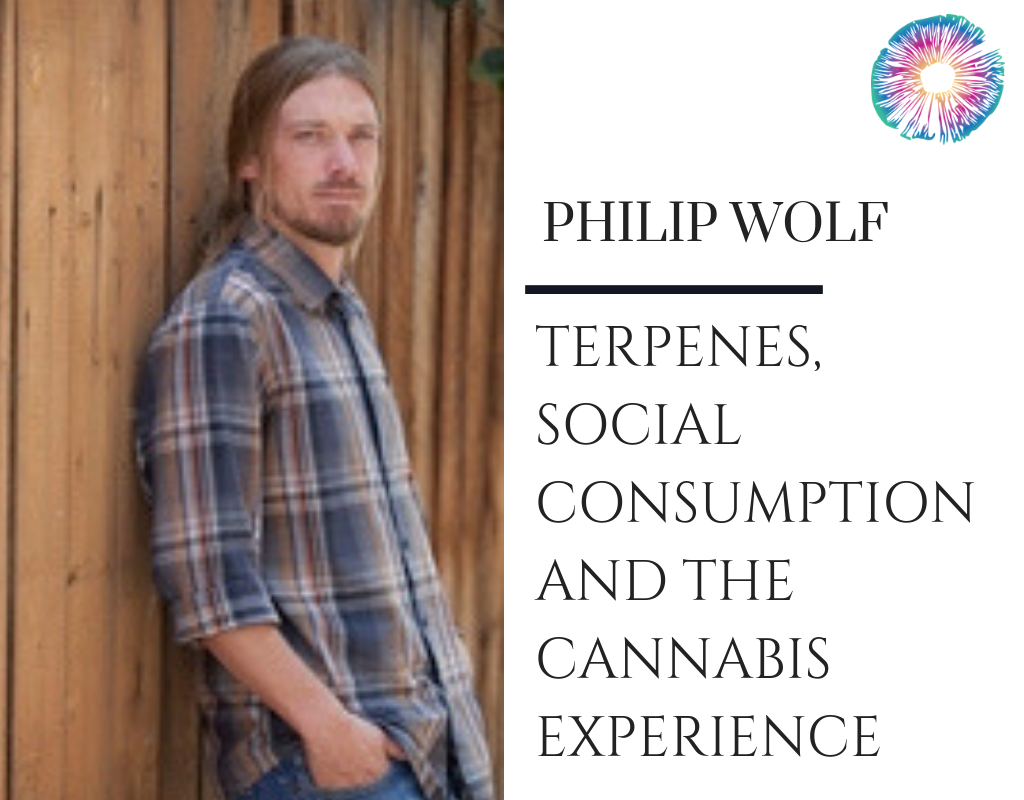 In this episode, Joe interviews Philip Wolf founder of Cultivating Spirits, a cannabis pairing company. The talk includes topics on Terpenes, Social Consumption and the Cannabis experience industry.
3 Key Points:
Terpenes are the component in cannabis that produce the aroma and 'mood' you will be in after smoking.
As more and more places legalize cannabis, the market opportunity for combining food and cannabis grows.
Cultivating Spirits is a cannabis experience and tour company that offers small-batch cannabis, fine wines, and locally sourced gourmet meals. They are a leader in cannabis-infused experiences.
---

Support the show
Leave us a review on iTunes

Share us with your friends – favorite podcast, etc

Join our Facebook group – Psychedelics Today group – Find the others and create community.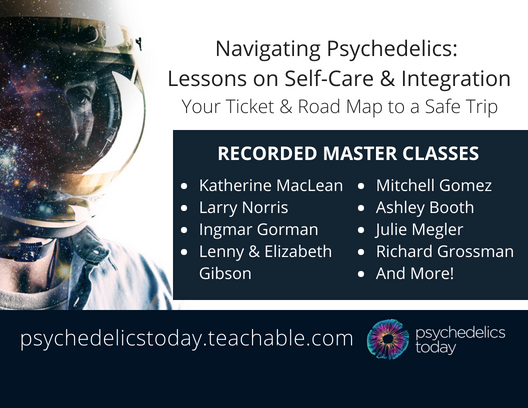 ---
Show Notes
About Philip
Philip has been in the legal industry of cannabis in Colorado for 9 years

Cultivating Spirits started in Breckenridge, Colorado in 2014 after legalization
He went to a wine experience event and had an epiphany of bringing the cannabis experience to the 'soccer mom'
He walked away from equity in multiple companies because he believed in it
Cultivating Spirits is the first company to offer a cannabis pairings experience
After learning about terpenes he learned about pairing foods with attributes of cannabis
Terpenes
There are 3 components in cannabis that give you certain feelings

THC gets you high, gives a euphoric feeling
Flavonoids
Terpenes produce the aroma of cannabis and it determines the 'mood' you will be in after smoking

Terpenes are produced in all plants and produce, they attract pollinators and help fight disease within the plant
THC-A is non-activated THC, meaning it needs a flame or heat to activate it
Michael Pollan's book – Botany of Desire
At the base genetic level, our goal is to reproduce and expand

"Are we the workers for this plant?" – Philip Wolf
People's Reactions
They are loving it!
The average age for a  person who attends Cultivating Spirits is 45
Cultivating Spirits focuses on parties and events
Old folks are some of the best clientele, they don't have jobs and they are done with all of the hassles of making a family and working hard for their job, etc.
Microserving
Microserving is one hit

Holding cannabis in longer doesn't get you higher, it's about the surface area of your lungs
So if you expand your lungs very lightly, you will get less high than if you would if you fully expand your lungs when taking a hit
Expansion
Cultivating Spirits operates all over Colorado

They are working to expand to Las Vegas

They also opened up Cannabition
They are taking this business to other places with good heart
Cannabis Nightclubs and Social Consumption Lounges
Cannabis isn't the reason for the decline in alcohol sales, but the desire for new experiences
Philip believes it will happen first through coffee shops

Everyone needs food, so it's a great market to integrate into
"I use cannabis like I use a cup of coffee, I use it, but I don't use it all day" – Philip Wolf
Cannabis… Psychedelic?
There is a psychoactive part to cannabis

Philip says he uses cannabis to deepen his meditation and yoga practice
He is a Certified Yoga Teacher
Although he is certified to teach, he did it for himself and to learn tools he can use during his whole life

Cannabis is a mirror – it's what's inside already but getting amplified
First Dinner Approved by Municipality
The opening of X-games in Aspen, CO in 2015

5 courses, 5 wines, 5 strains of cannabis
A DJ from Thievery Corporation deriving beats from where the food dishes come from
Jessica Catalano – Infusion Chef
Learning More
Links
Cultivating Spirits Website
Cannabis Wedding Expo
Facebook
Check out this FREE online course, "Introduction to Psychedelics"
---
About Philip Wolf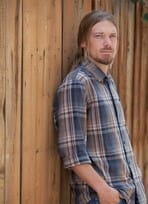 Philip Wolf is one of the world's first pot sommeliers, an expert and pioneer in the field. In 2014, he opened Cultivating Spirits with a mission to show mainstream America how cannabis should be treated. Setting tables with forks, wine, and pipes, Wolf's pairings are grounded in the science of interpening, which the institute calls "a method used to identify and understand cannabis variety [by] interpreting … terpenes and flower structure." Wolf can sniff a bud, identify the strain and terpenes, and interpret both the flavor profile and high. The protocol for his dinner with bud pairings is puff, eat, drink.