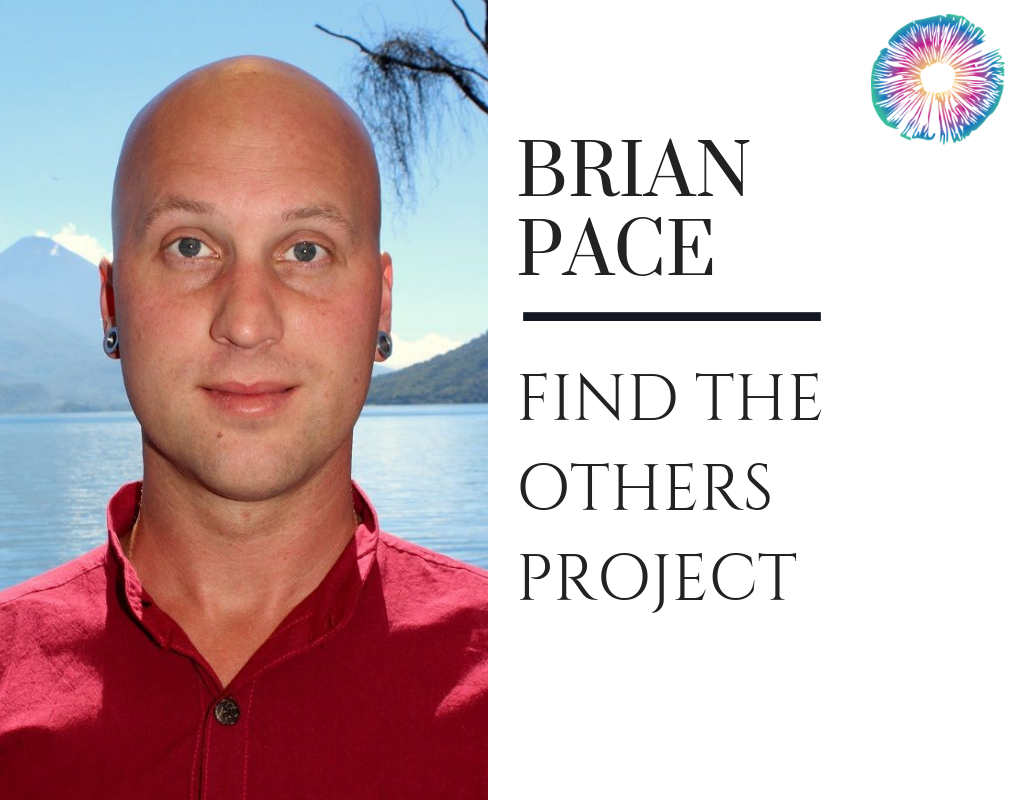 Culture
Brian Pace, M.S. – Find The Others Project
October 2, 2018
Download
Joe Moore interviews Brian Pace. He studies Evolutionary Ecology, is a science consultant at The Third Wave, and is the director of the project, Mind Manifest Midwest, and instigator of the "Find the Others" project.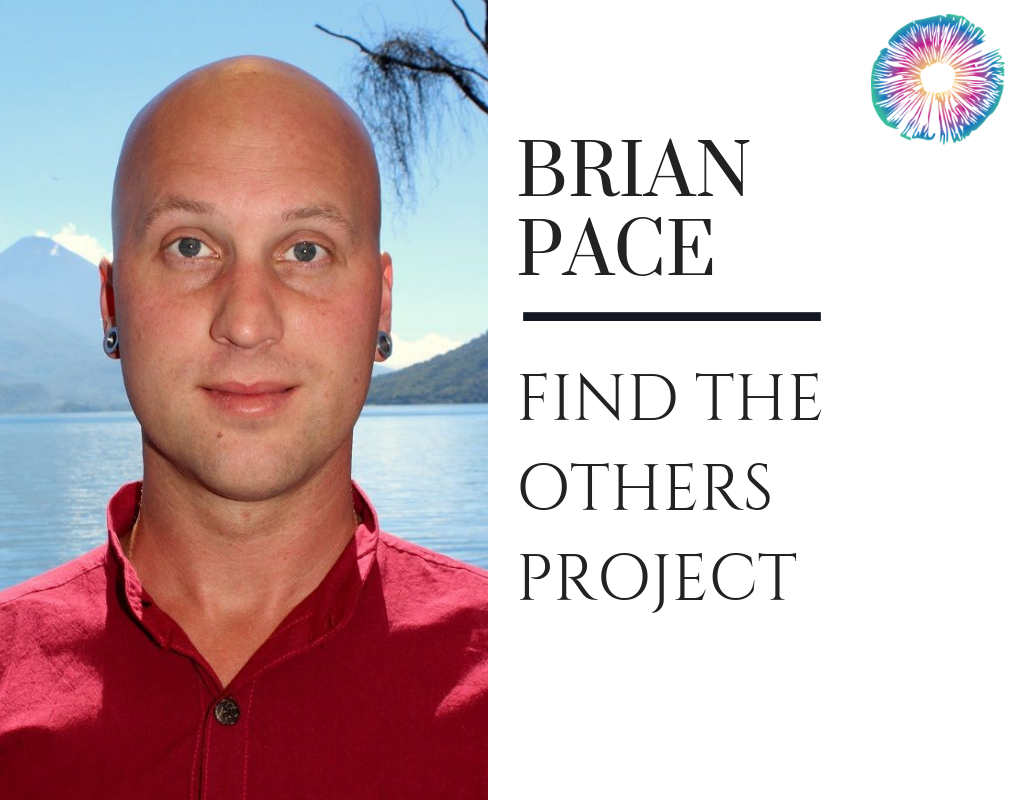 Subscribe
Share
Download
Joe Moore interviews Brian Pace. He studies Evolutionary Ecology, is a science consultant at The Third Wave, and is the director of the project, Mind Manifest Midwest, and instigator of the "Find the Others" project.
3 Key Points:
Psychedelics are not just illegal, they are also taboo, and Brian's efforts are aimed to create spaces that make it more comfortable to talk about psychedelics.
Online resources are great, but having local, and real psychedelic societies to create community will help people "come out" and be comfortable talking about their experiences.
Brian's interest evolved from ecology to psychedelics when he realized the issue of global warming. The top environmental problems are selfishness and greed, and changing people's minds with psychedelics is a big hope for the planet.
---

Support the show
Leave us a review on iTunes

Share us with your friends – favorite podcast, etc

Join our Facebook group – Psychedelics Today group – Find the others and create community.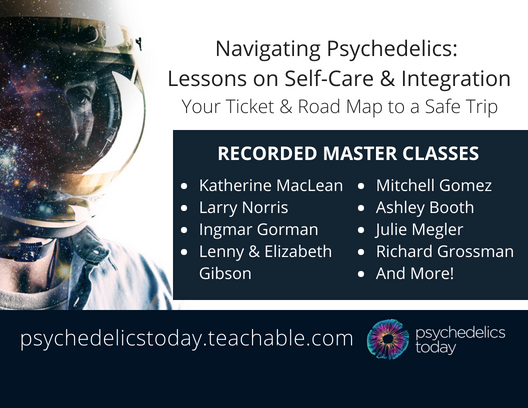 ---
Show Notes
Getting Involved with The Third Wave

Met Paul Austin of The Third Wave at the Global Ibogaine Therapy Alliance Conference.
The conference was foundational in him becoming outspoken about psychedelics.

Ibogaine – last resort option for people suffering from addiction.
Brian and the team built The Third Wave with the goal to bring the conversation about psychedelics to be more comfortable among the general public.

It has been good about building bridges to invite all types of people to the community, not just white males. It's important to be inclusive in this space.

Find the Others

Started at Psychedelic Science, to talk about what psychedelic societies are.
Aware Project by Ashley Booth (www.awareproject.org)
Psychedelics are not just illegal, they are also Taboo – Michael Pollan
"Were having a cultural hangover from the upheavals we've had in the late 60's and early 70's." – Brian

"We can fight taboos when we can have conversations – about that which was taboo – in the grocery store, in the bar, with our parents. I think that's definitely what's needed with psychedelics." – Brian

Had the first psychedelic society meeting at a bar that included a presentation about plant secondary compounds and human health and ended with storytelling.

20% of Americans over the age of 15 have had some experience with psychedelics, 11% with LSD. (source unsure)
Mitch Gomez from Dance Safe – more than 50% of the population of the U.S has done illegal compounds at age 15 and up. Psychedelics have taken a big chunk of that number.
Cannabis is a great help for football players and traumatic brain injury.
"If psychedelics are ever going to be reintegrated meaningfully in society, we are going to need some kind of mentorship." – Brian
Timothy Leary – "You're born with the right to fly". If you start driving on LSD, you might lose that right.
Find the Others, Mind Manifest Midwest, The Third Wave

A collaborative project that allows people to speak in their own words what they are doing in their psychedelic societies.
Psychedelic Societies are real, local and create community.

MDMA for PTSD will be passed at the Federal level very quickly.
Evolutionary Ecology

Psilocybin – PhD focused on plant secondary compounds.
The mycorrhizae network – "the Earth's natural internet" – Paul Stamets

Climate change

Consumption – eating meat and driving cars
The top environmental problems are selfishness, greed and apathy. Changing people's mindsets with psychedelics could be an only hope.
"Given that psychedelics have reliably induced mystical and/or religious experiences in people throughout time and across a variety of contexts, it seems natural that we should start organizing communities that help unpack and contextualize these experiences." – Brian

The status of our society

Why do we have to work 55 hours a week to barely afford a 2 bedroom apartment?
Guaranteed minimum income – an experiment in other countries.
What does our society look like when it is less stressed?

Timothy Leary

"Who knows what you might learn from taking a chance on conversation with a stranger? Everyone carries a piece of the puzzle. Nobody comes into your life by mere coincidence. Trust your instincts. Do the unexpected. Find the others…"
Helped create the importance of set and setting.
Saw the inside of 36 prisons for possession of marijuana.
Link
Check out this FREE online course, "Introduction to Psychedelics"
---
About Brian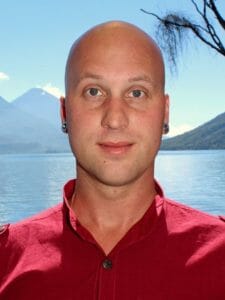 Brian Pace, M.S. is a scientist by training and psychonaut by inclination. His interest in biology was piqued acutely as a teenager while experimenting with his own neurochemistry. For more than a decade, Brian has worked on agrobiodiversity, food sovereignty, urban cycling, and climate change in the US and Mexico. Brian is the co-founder of Mind Manifest Midwest (facebook.com/mindmanifestmidwest), a Columbus, Ohio based psychedelic society and the instigator of the Find the Others Project (findtheothersproject.org), a global collaboration of the burgeoning psychedelic society movement. Since 2016, he has contributed as a strategist for The Third Wave (thethirdwave.co). At The Ohio State University, he co-created a graduate-level class entitled: Cannabis: Past, present, and future cultivation for fiber, food, and medicine. He spent a year slogging around oil and wastewater pits left by Chevron-Texaco testing mycoremediation techniques in the Ecuadorian Amazon. All pipelines leak. Plant medicine is indigenous technology. Brian completes his Ph.D. in Plant Evolutionary Ecology this semester at OSU.