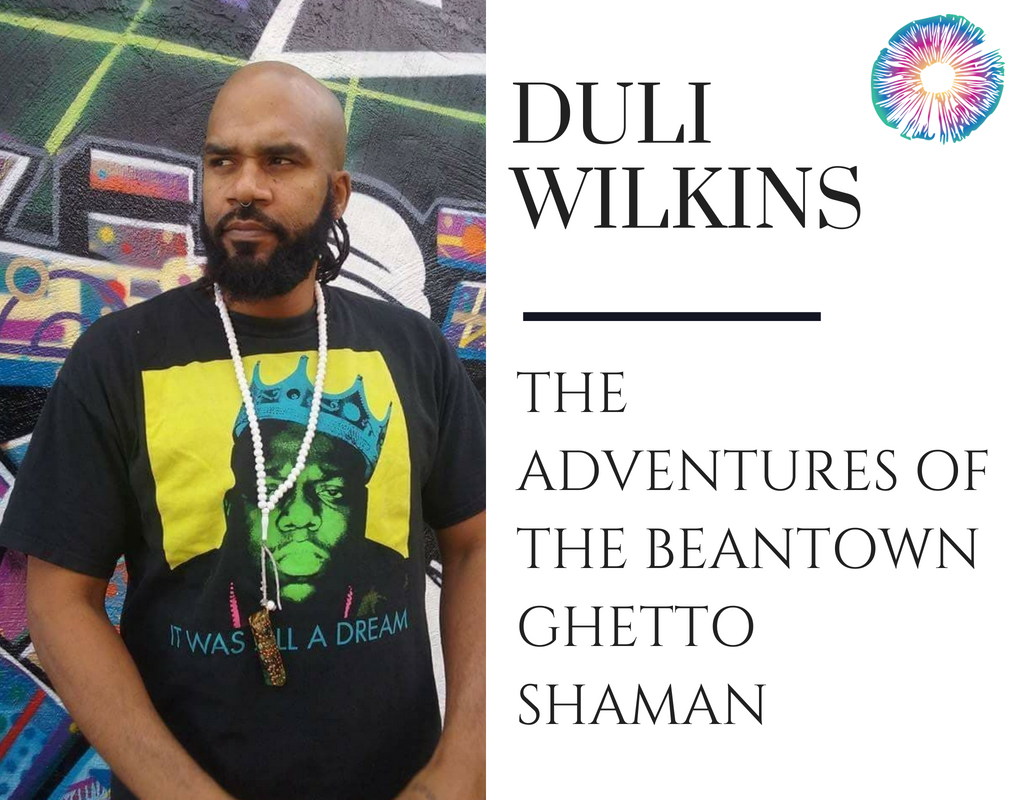 During this episode of Psychedelics Today, your host Kyle Buller interviews Duli Wilkins, aka the "Beantown Ghetto Shaman" about his work and future plans. In this conversation, Kyle talks to Duli about his work with sacred plant medicines, how he got involved in this type of work, and also explore the topic of people of color and diversity in the psychedelic world.
---

---
Show Notes
About Duli Wilkins

He's from the Boston area born and raised.
He gives credit to his parents for getting him into what he's into right now.
His dad used to play jazz music and met a bunch of famous musicians.
He learned that sound and frequency can be used as a tool for healing.
He lived between two warring projects.

A lot of his friends got into the gang life.

He got heavily into Tai Chi and Chi Kung.
He became a multi-dimensional healer
He had a friend who gave him a mushroom and that's when the magic begins.

How did everything begin for Duli?

His empathic abilities heightened more when he used cannabis.
He started getting deeper into the teachings of Rastafarians.
In the black community, you didn't see a lot of people using psychedelics.

Using a mushroom was very new to him.

Duli's experience with mushrooms?

At first he just felt some tingling and checked on his friend looking at the painting.
He started to see things happen before they were happening.
He was seeing the fabric of reality.
He started having out of body experience and heard drumming from the heavens.

"What was it like for you to be involved in this work when the people around you aren't?"

Things are changing, more people across the globe are becoming aware of the benefits of teaching plants.
A lot of people report seeing ancestors that have passed away.
There's a resistance to psychedelics in the black community because of the history of drugs.
It was easy for the government to shut down everyone but their own children.
We have to be patient and time will bring things to the surface.

Discussion about the pharmaceutical system.

It's great when you have a broken bone, etc.
The pharmaceutical establishment is a business and it runs like a business.
When we deal with ancestral memory or epigenetics the medical industry can't touch it.
Safety in a teaching plant ceremony is key.

Discussion about the dark night of the soul.

Work in the shadow is important if you want to become whole.
We're all walking around with trauma.
He's had a lot of past life experiences, even one where his son died very young.
It takes a lot of courage to try psychedelics and you have to have a good setting.

"Do you see a lot of spiritual bypassing?"

Yes, people try to hide behind things.
Some people hide behind the psychedelics.
Psychedelics and teaching plants are tools, how are you using the tools?
When we deal with wealthy people, maybe it's the lack of struggle to obtain psychedelics.
There's much more to us and as time goes by we're going to have disclosure.

Duli talks about some experiences with extraterrestrials during psychedelic trips.

We're going through cycles and making the same mistakes every time.

Last words?

Find him on Facebook under @abdukwilkins
Find him on YouTube under The Beantown Ghetto Shaman
---
Sign up for our free online course
---
Episode Quotes
Something inside me said, I should take the mushroom and that was the gateway to shamanism.
Things are changing, more people across the globe are becoming aware of the benefits of teaching plants.
We have to have a re-education and awareness around teaching plants.
---
About Duli Wilkins,  a.k.a Duli Tha Beantown G.H.E.T.T.O Shaman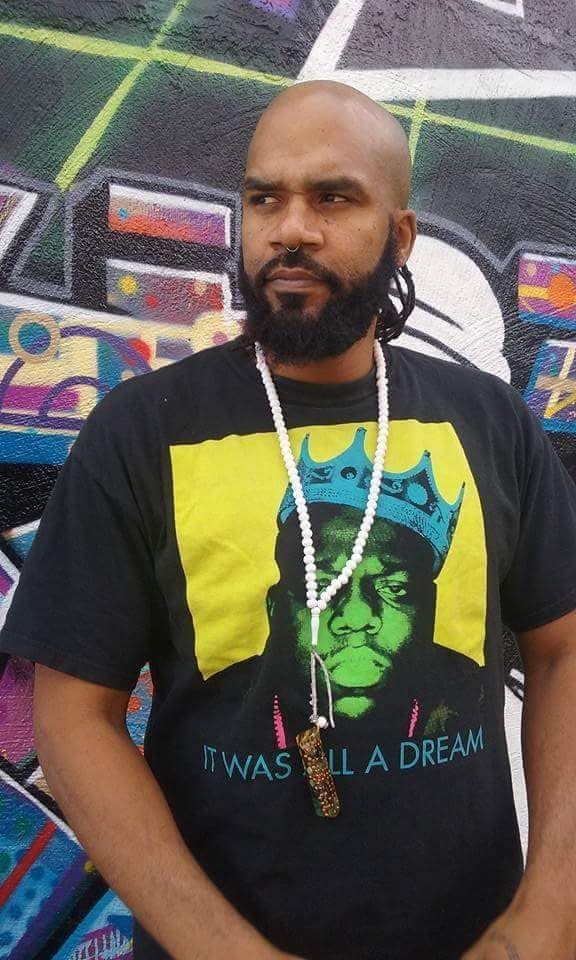 Abdul K. Wilkins a.k.a Duli Tha Beantown G.H.E.T.T.O (Gifted. Hearts. Equal. Towards. Total. Oneness) Shaman is a Boston Native…He grew up in the Inner City of Roxbury where he overcame an environment of gang street violence, neighborhood drug abuse, and police brutality! Duli was influenced at a young age by both of his parents in the interest of spirituality, mysticism, natural healing etc.
While attending College at Northeastern University he had a very mystical experience with psilocybin mushrooms and has been using mushrooms and other psychedelics as a tool for healing and conscious awareness ever since! He is a father of 2 and does massage therapy and natural healings in his community!