Introduction
In this episode of Psychedelics Today, host Joe Moore and Kyle Buller interview Matt Pallamary, and have a discussion with him about his writing, research, and ayahuasca experiences. He also shares his concerns about self-proclaimed gurus and some issues that have been emerging because of the popularity of ayahuasca.
3 Key Points:
Science fiction writer Ray Bradbury was a mentor of Matt Pallamary.
There are pros and cons to ayahuasca shamanism in Peru.
The more in touch with the natural world you are the more balanced you are.
---

---
Show Notes
Matt Pallamary was part of the early psychedelics podcast scene.
Matt grew up in Dorchester near Boston, and he began early experiences with sniffing glue, weed, and getting acid from a chemist from M.I.T..
He has almost 20 years experience with ayahuasca.
Too many people have a couple of ayahuasca experiences and claim to be a guru.
Famed science fiction writer Ray Bradbury was a mentor of Matt Pallamary.
Everything is energy—the whole universe exists between our eyes.
Matt labels shamans as the first storytellers, the first musicians, the first performers, psychologists, psychiatrists, and first performers.
Being in touch with the natural world makes a person more balanced.
The boundaries between your conscious and subconscious are blurred, overlapping your visions, dreams, and waking life.
When going through an ayahuasca experience, you have to be in a safe place where you can be vulnerable and around people you can trust.
For ayahuasca experiences, be sure to get references from people that have successfully worked with a group.
Resources Mentioned:
[youtube https://www.youtube.com/watch?v=sCKedqiAQ7g]
---
About Author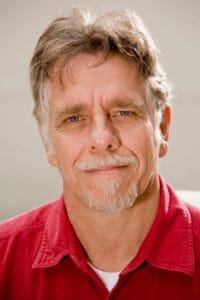 Author, Editor, and Shamanic Explorer Matthew J. Pallamary is an award winning writer, musician, and sound healer who has been studying shamanism all of his life. He incorporates shamanic practices into his daily life as well as into his writing and teaching. He has over a dozen books in print that cover several genres, many of which have been translated into foreign languages.
His book on writing, Phantastic Fiction: A Shamanic Approach to Story took First Place in the International Book Awards Writing and Editing Category, and his popular Phantastic Fiction Workshop has been a staple of the Santa Barbara Writers Conference and the Southern California Writer's Conference for over twenty five years. He has also lectured about writing and shamanism at numerous venues throughout the United States.
Matt has spent extended time in the jungles, mountains, and deserts of North, Central, and South America pursuing his studies of shamanism and ancient cultures. Through his research into both the written word and the ancient beliefs of shamanism, he has uncovered the heart of what a story really is and integrated it into core dramatic concepts that also have their basis in shamanism.