Navigating Psychedelics: For Physicians 
Psychedelics have been making headlines in mainstream media and more people are becoming interested in the potential therapeutic benefits of these substances. There is a good chance that your clients may be developing an interest in wanting to work or already have worked with these substances. As a physician, this may be a difficult topic to navigate.
In this course, we will explore:
What can I say to patients that may want to engage in psychedelic work for mental health problems or for personal development?

How to support and work with clients who are bringing their psychedelic experiences into your practice?

Microdosing
Creativity
Therapy
Spiritual practices

What are some of the basic pharmacological mechanisms that most psychedelics work through?

What kinds of drug interactions are important to consider with various psychedelic agents?

What do I do if a client discloses that they are planning on taking a psychedelic?

What are the risks? What should I watch out for to ensure the safety of the patient?

What are some of the dangers that my client may experience or run into?

Are there any contraindications?

What are ethical/best practices for supporting patients?

How does one support or work with clients who are bringing their psychedelic experiences into the therapy room?

What do you need to know about doing

integration

work with clients?
These questions and more will be explored throughout the course!
This live online course will provide a transpersonal theoretical framework for understanding the psychedelic experience and also explore integration techniques and practices. There will be five (5) virtual classroom meetings where students will have an opportunity to connect with each other, ask questions, and engage with the course presenters. Students will also get full and lifetime access to our online course, Navigating Psychedelics: Lessons on Self-Care & Integration
This course is suggested for MDs, DOs, and NPs.
---
Course Outline
The curriculum is subject to change depending on group interests.

Week 1: Friday, May 31th – Introduction Week: Group introductions and intention setting for the course. We will explore each other's interests.

Week 2: June 7th – Preparation & Safety: Harm Reduction for clients

Week 3: June 21st – The Psychedelic Experience: Dr. Stanislav Grof's theoretical framework

Week 4: June 28th– Psychedelic Integration with Clients – Case Reports and Challenges
Week 5: July 19th – Beyond Integration – Exploring what it means to go beyond Integration

*Online Virtual Meetings:  May 31st, and June 7th, 21st, and 28th, and July 19th 

---
By taking this class you will
Learn to plan for success with psychedelic substances

Build a toolkit that will allow you to better handle difficult experiences for you and your clients

Learn integration group best practices

Gain tools that will allow you to improve safety

Understand the variety of drugs available and how to make informed decisions about them

Acquire different approaches to psychedelic use including microdosing, recreational and ceremonial uses

Explore a framework for understanding and working with psychedelic experiences

Walk through personal integration experiences

And more!



What's included in the Tool Kit:

Tips on how to facilitate/start your own support group

Journaling exercises

Guided meditation practices

Breathwork & other somatic techniques

Kyle and Joe's personal integration stories

A Spotify music playlist

Physical and digital copies of the Navigating Psychedelics Today:

Trip Journal

and

Integration Workbook
Dates and Time:

The class will meet 5 times. Meetings will be held on Friday mornings from 9:30 am – 11:00 am Eastern Time / 6:30 am – 8:00 am PST
May 31st, and June 7th, 21st, and 28th, and July 19th
---
Course Instructors
Matthew Brown D.O., M.B.A.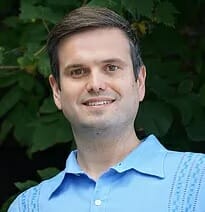 Dr. Brown Specializes in whole health psychiatry. This approach differs from many other practitioners who more and more practice symptomatic management when it comes to mental health. Dr. Brown takes the perspective that the body has the ability to heal itself, but from time to time may need assistance through balancing the things that are important for physical health that are also important from mental health. These include, sleep, diet, exercise, meditative/spiritual practice and cultivating positive social relationships. Dr. Brown also has a strong command of how to balance vital nutrients in our body with the aid of supplementation to augment traditional psychopharmacological therapies. Dr. Brown's method is aimed primarily at the treatment of Depression and Anxiety as well as other mood disorders and ADHD. Dr. Brown is a specialist in the treatment of OCD specifically and is board certified by the ABPN in both adults as well as child and adolescent psychiatry.
Kyle Buller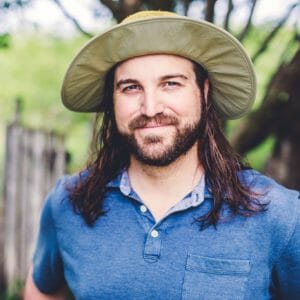 Kyle's interest in exploring non-ordinary states of consciousness began when he was 16-years-old when he suffered a traumatic snowboarding accident. Waking up after having a near-death experience changed Kyle's life. Since then, Kyle has earned his B.A. in Transpersonal Psychology, where he studied the healing potential of non-ordinary states of consciousness by exploring shamanism, plant medicine, Holotropic Breathwork, and the roots/benefits of psychedelic psychotherapy. Kyle has co-taught two college-level courses. One of the courses Kyle created as a capstone project, "Stanislav Grof's Psychology of Extraordinary Experiences," and the other one which he co-created, "The History of Psychedelics."
Kyle is currently pursuing his M.S. in clinical mental health counseling with an emphasis in somatic psychology. Kyle's clinical background in mental health consists of working with at-risk teenagers in crisis and with individuals experiencing an early-episode of psychosis. He currently works as a counselor providing therapy to undergraduate students at a university counseling center.
About Joe
Joe studied philosophy in New Hampshire, where he earned his B.A.. After stumbling upon the work of Stanislav Grof during his undergraduate years, Joe began participating in Holotropic Breathwork workshops in Vermont in 2003. Joe helped facilitate Holotropic and Transpersonal Breathwork workshops while he spent his time in New England. He is now working in the software industry as well as hosting a few podcasts. Joe now coordinates Dreamshadow Transpersonal Breathwork workshops, in Breckenridge, Colorado.
---
Testimonials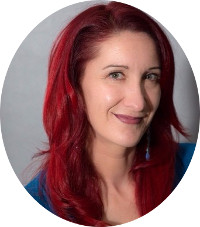 "This was a wonderfully thorough survey of psychedelic integration and self-care. As a mental health professional, there was SO much value in this course for me that I can utilize both personally for my own growth, as well as to help others make use of their psychedelic experiences. Additionally, Joe and Kyle are a delight to listen to, and are quite knowledgeable and responsive to questions. Useful format, as well!"
– Jessica Katzman, Psy.D.
"For anyone interested in psychedelics this is an essential course. Kyle and Joe have created a curriculum that provides crucial information about relevant aspects of these valuable substances. They candidly acknowledge their value and great potential on the one hand, but also clearly lay out the caveats and risks that everyone in the psychedelic community–not to mention the broader public–should know."  
-Nick R., Chicago, IL.